12-20-2012, 08:12 PM
LawnSite Fanatic

Join Date: Jun 2012

Location: Ocean City, NJ

Posts: 5,356
Is this a red Great Dane Surfer Stand on?
---
__________________
Charlie
Merry Christmas!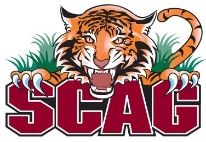 Lets max out the hits my explains post count.[/SIZE]
Click here for my work thread
The kid who cuts lawns, and does it very well
12-20-2012, 09:03 PM
LawnSite Member

Join Date: Nov 2012

Location: Crystal Lake, Illinois

Posts: 10
Yes. The Gravely/Ariens Company purchased Great Dane/Everride (Auburn Consolidated Industries) in 2007. They are made in Auburn Nebraska.
12-20-2012, 09:03 PM
LawnSite Senior Member

Join Date: Oct 2009

Location: NEW PALESTINE IN

Posts: 845
yes it is. cuts and stripes great, and it the mornings it will ball the grass up for you and spit it out like a hay baler, for easy clean up.
had both and same decks different paint. great mowers just not great when grass is wet
__________________
!! I WANT TO CUT YOUR GRASS !!
SUND LAWN CARE
Ford F150
6' 1/2 x 14' open trailer
60''/28hp John Deere 757 zero turn
48''/17hp John Deere 7H17 walk behind
22''/6.5hp Toro Personnal Pace push
19"/4hp Bluebird aerator
2 Echo trimmers, 3 blowers, 1 hedge trimmer
1 Husqvarna trimmer/edger/hedger/pole saw
14'' Stihl TS400 concrete saw
and a bunch of other crap a solo operator needs
Posting Rules

You may not post new threads

You may not post replies

You may not post attachments

You may not edit your posts

---

HTML code is Off

---