11-17-2008, 07:55 PM
LawnSite Platinum Member

Join Date: May 2008

Location: Raleigh, NC

Posts: 4,363
Dirtman's Picture Thread
---
Well my day was going just nice and good until I got a phone call from the bossman saying that he had just buried the daewoo out in the middle of a pond were getting ready to dredge out. So I made a mad day over to the site to help in the recovery. The daewoo is sitting on TWO 8'X16' mud mats. that's just how wet this place is.
What I stubbled apon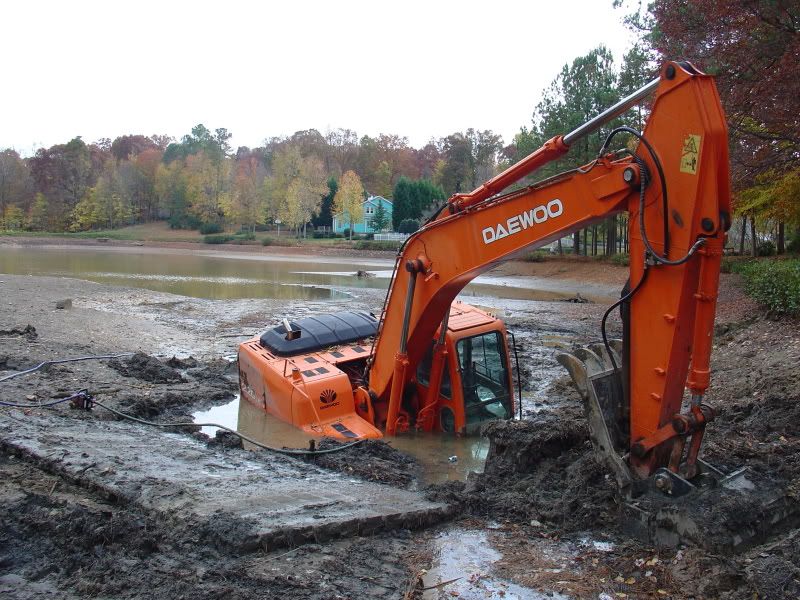 ok now I've got water in the cab, holly Sh*t. the battery box is under water and the machines still sinking.
crap it's damn near going outa site.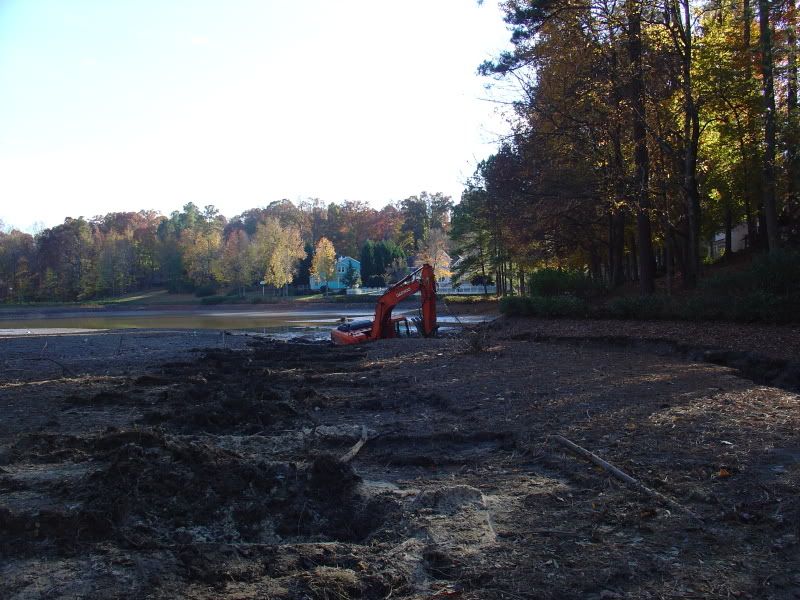 I've got my volvo on the way and the bossman just picked up some mats.
The volvo had just arrive, two hours until dark, gotta get going.
Working it's way out on the mats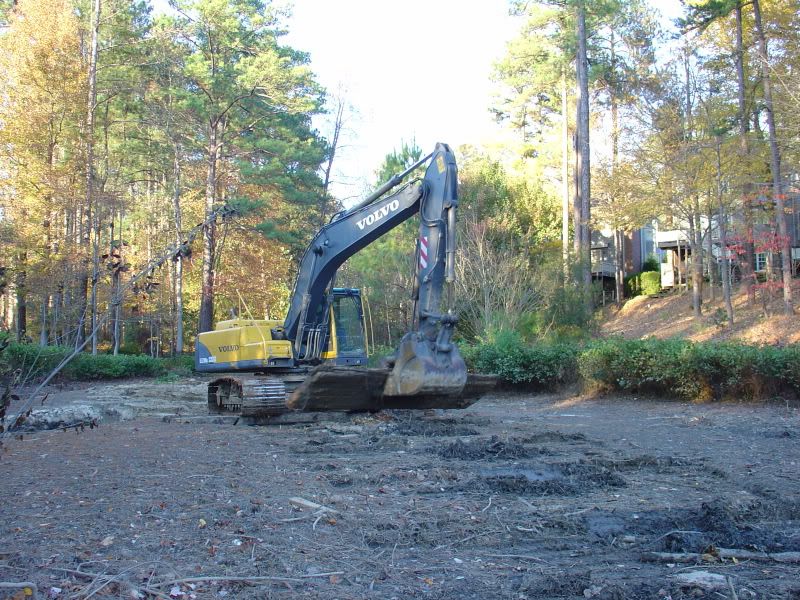 Finally reached the daewoo, started digging out in front of the machine to get some more mats under it.
My oh my....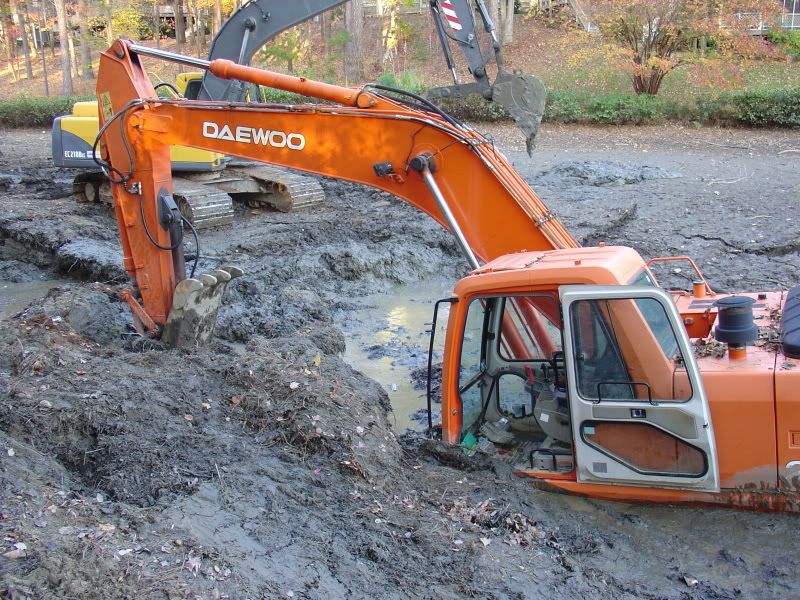 Alright now we got the front of the machine up some.
Slow but steady
Alright now it too muddy to get out, passed the camera off and gave the daewoo all she had.
Here's me doing some serious thinkin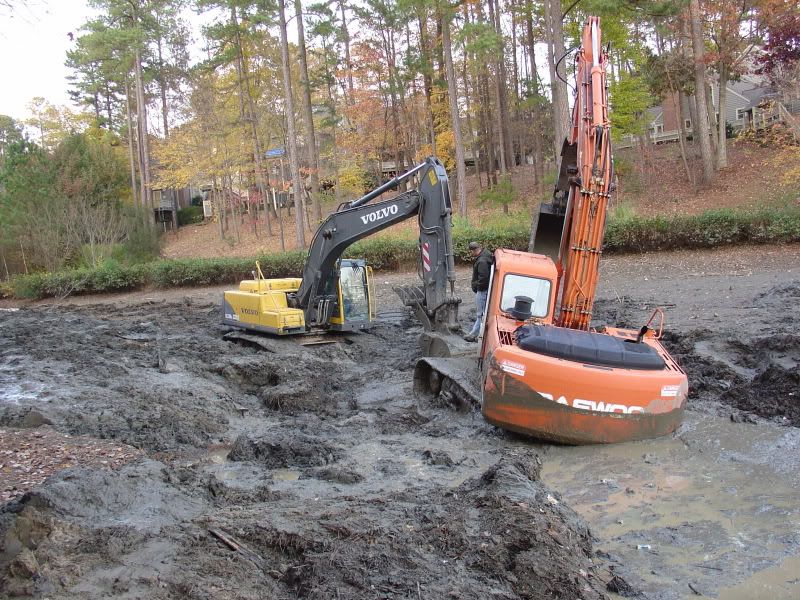 Now the volvo is getting bogged down.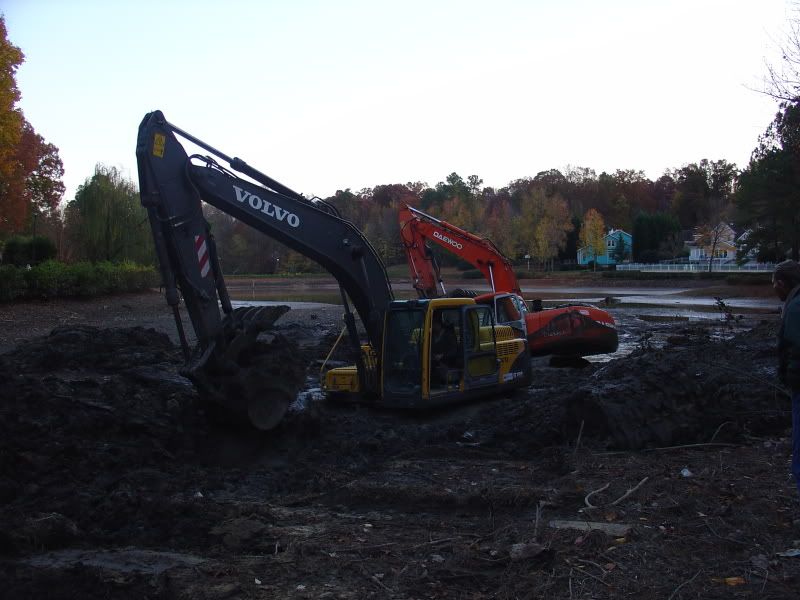 Were getting there... I guess
[-o<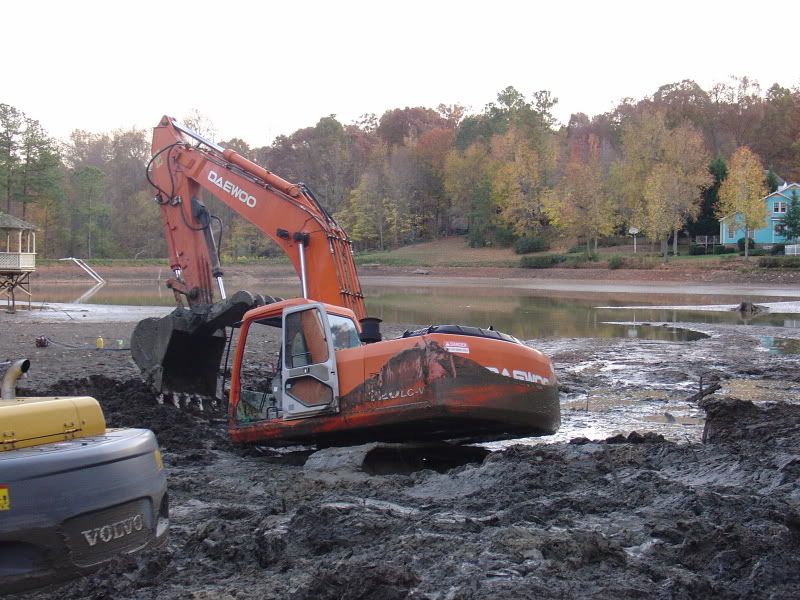 Now the volvo is really down deep, I'm not in a very good postion. I've got 12" of mud in the cab, having to kick it out so I can see the track pedals and It's getting dark!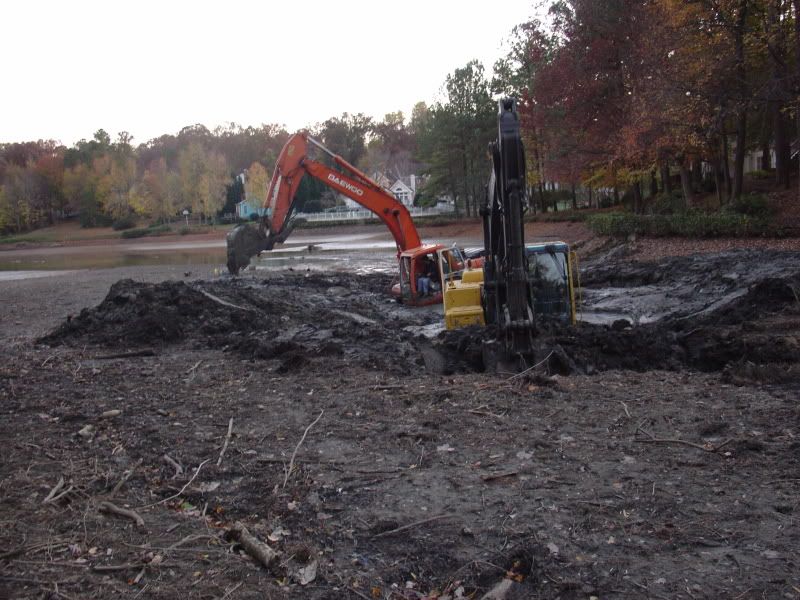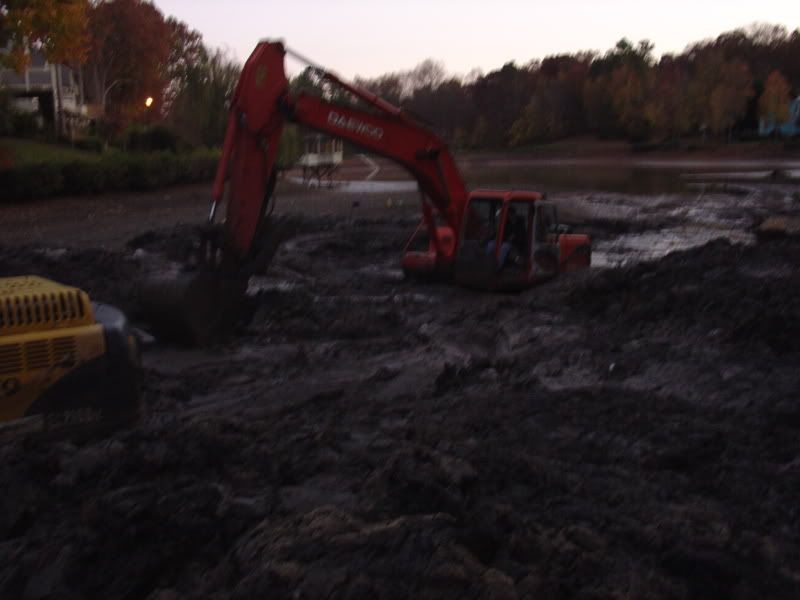 Now it's dark, I'm standing on a sinking ship.... too dark for anymore pictures
Well It took some work but we got them both out. Now the clean up begins. Only one bent pannel door.. and It has to be on my freaken volvo [-( But atleast their out.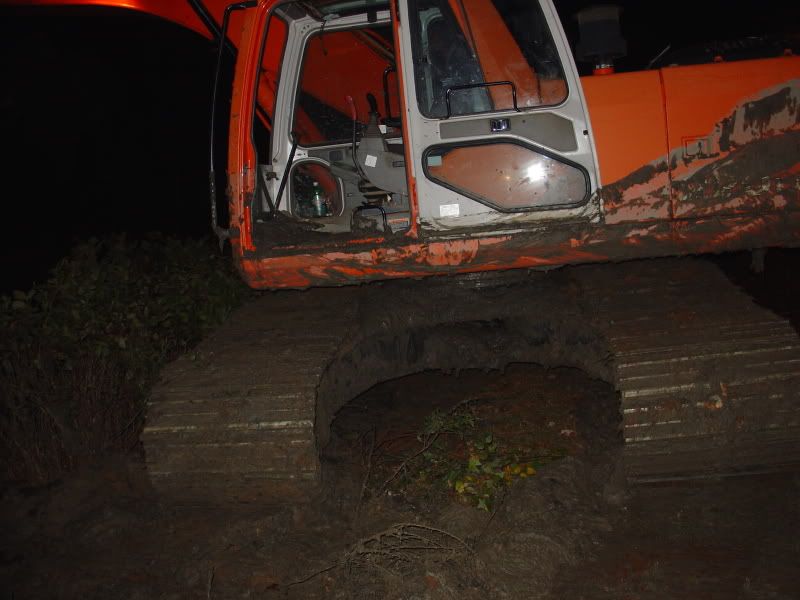 I guess we'll have to figure out plan "B" tomorrow...
__________________
Chris
"Life is like running a motor grader. You have to look down the road and plan for whats ahead and not down at your feet!"
http://www.youtube.com/user/letsdig18
New facebook fan page
http://www.facebook.com/pages/Letsdi...3541611?v=wall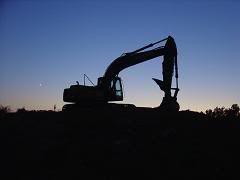 Posting Rules

You may not post new threads

You may not post replies

You may not post attachments

You may not edit your posts

---

HTML code is Off

---
Layout Style: