07-24-2009, 05:56 PM
LawnSite Fanatic

Join Date: Mar 2000

Location: Greenville, NC

Posts: 14,676
Finally... As promised... Hydrowalk SD with brakes
---
Some of you may remember that I talked about adding steering brakes to my Ferris 36" Hydrowalk. Unlike the episode with the hydrogen generator these brakes actually work.
I bought this mower back in March of 2005. Since I'd had a hydrowalk before I figured this one would be as easy to use as my previous mower. I tried it at the dealer and it seemed to steer pretty easily. Well, at the dealer is one thing and pratical use in the field is another.
I found that I couldn't use the mower on any kind of slope or with a sulky. Just like the popular Quick mowers there really is no way to steer these mowers. I tried the swing your hips thing and that did nothing since the Ferris is about 100-150 pounds heavier than the Quick. So since I had modified the mower (I added a useless Velke to it) the dealer wouldn't take it back. So I pushed the Hydrowalk to the back of the garage with 60 hours on it and bought a belt drive to use instead.
Since 2005 I've been driving myself nuts trying to figure out how to get use out of this $3,000 mower that I just had sitting around. I looked at all kinds of stuff like scrub brakes and the disk brakes that were on earlier versions of the Hydrowalk. Nothing would be practical or cheap.
Then this past winter I had a brain fart. How about some go-kart brakes. I looked into the various different types and came across one that seemed like it would be easy to adapt. They're called band brakes and most gear drive mowers come with them. The deal would be adapting them to my Hydrowalk. The wheel hub diameter on my Hydrowalk is 1-5/16". I found some 5 and 7" band brake drums with a 1-1/4" inside diameter. I was in business.
So I got in touch with a friend of mine that does some really nice machine work (he did the heads on my 5.0) and made him a deal. He had a house with a yard thas habout 50 large trees on it. The leaves hadn't been cleaned up on a large portion of the yard for 7 years and he wanted them cleaned up. So in exchange for his talents we made a trade. He was great at machine work and I have the tools to get rid of his leaves.
In any case. Here are some pics. We used Harley Davidson brake levers and cables. It works really well. I can now use this mower anywhere a gear drive mower will go. Part of the modification process included moving the wheel mounting plate out on the hub 2.25" so we could gain clearance for the brakes. The added benefit to that was it widened the wheel base by 4.5" and this thing is like a goat on hills now. Most SD mowers will lift whichever tire is up a slope when you try to go sideways on a hill. When that happens the mower stops moving. With the widened wheel base I haven't experienced that yet and the steepest hill I've done is about 25°.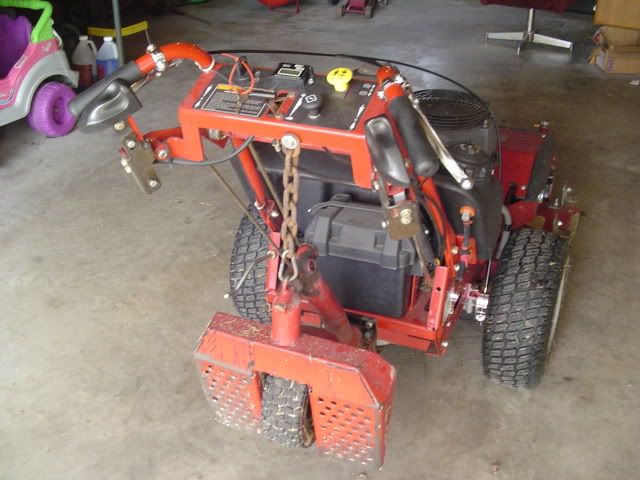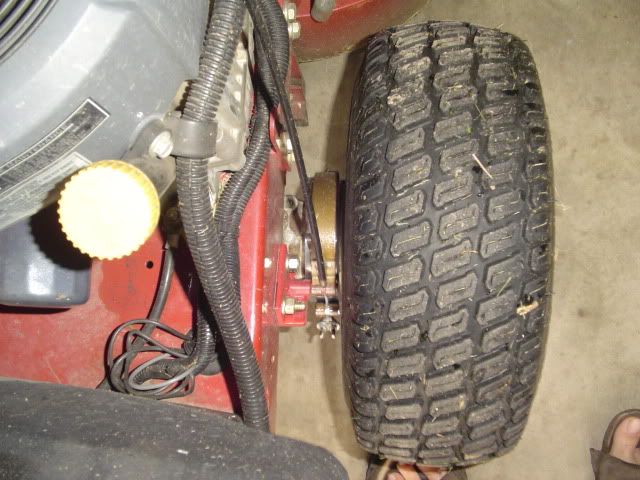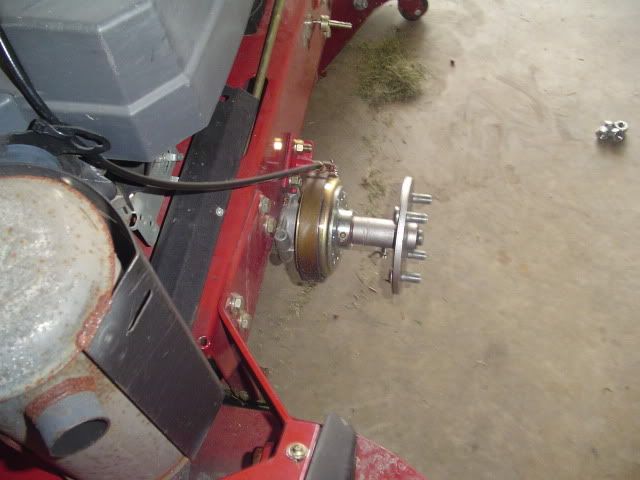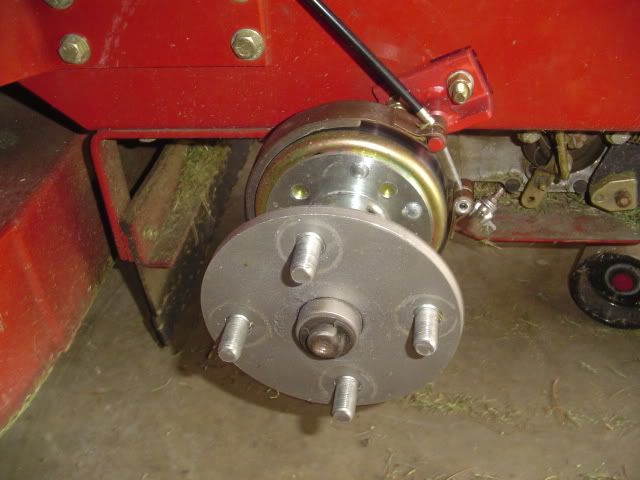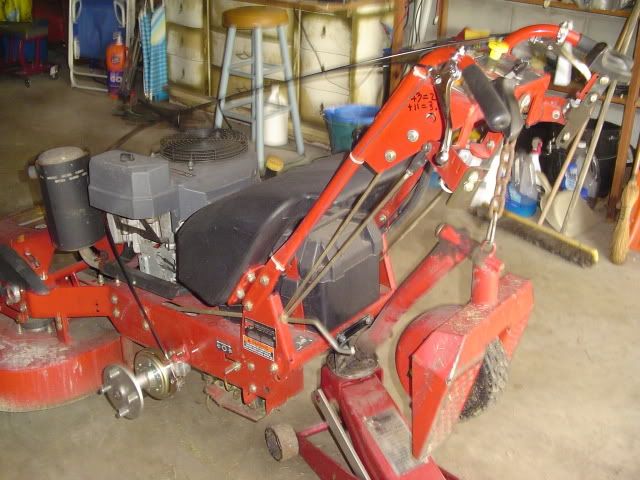 __________________

Posting Rules

You may not post new threads

You may not post replies

You may not post attachments

You may not edit your posts

---

HTML code is Off

---
Layout Style: