06-28-2010, 04:43 PM
LawnSite Senior Member

Join Date: Jul 2008

Location: Knoxville TN

Posts: 540
Well I finally got my renovation done!
Sprayed with gly...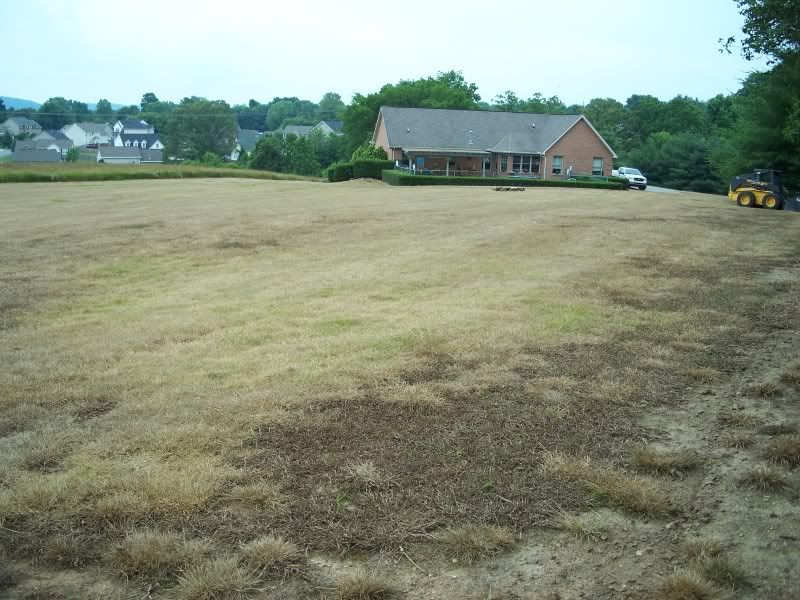 Set the tiller depth to remove about 95% of the grass trying to leave as much of the topsoil as possible.
The skid steer then skimmed the old grass off & loaded it into the dump truck. Took 6 loads of grass out of here.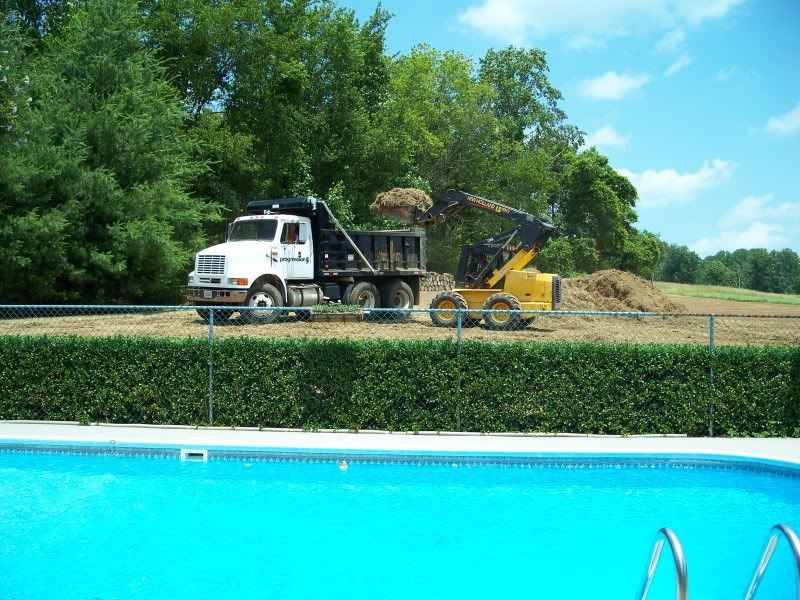 Ran the harley rake and then the rockhound. 13 hours start to finish. I used Sunstar Bermuda recommended by the guy at Lesco. It's considered a medium grade bermuda. Has a pretty fine blade to it. From what I can see so far I think it's going to look very good.
Mixed the seed with sand & then used a push spreader to spread it. I have a spreader for the tractor but I wanted the soil loose for the seed & was afraid I'd compact it too much driving over it.
Lol....my poor man's irrigation system. I had 13 sprinklers out there. I'd run them 1 at a time for about 30 minutes twice a day. Opted not to use straw this time either....
The seed was spread on 6/5. Had germination 6 days later. Couple more pics...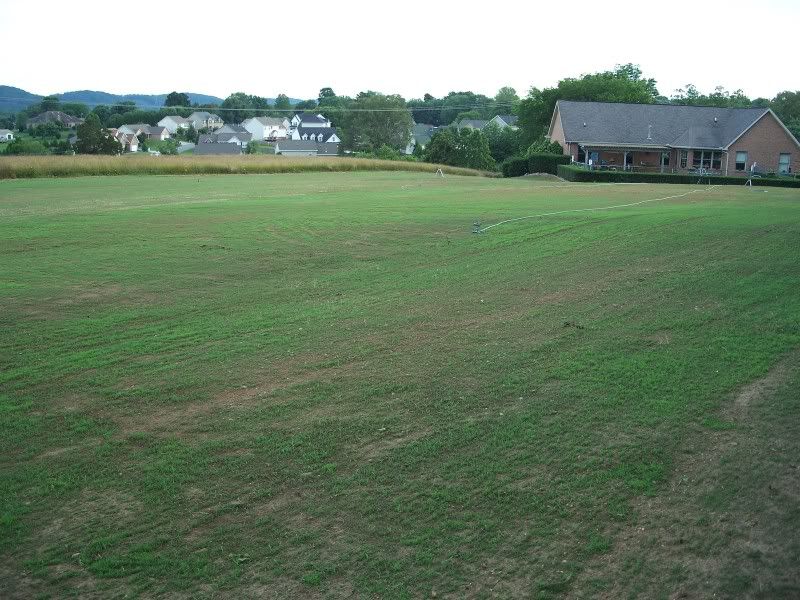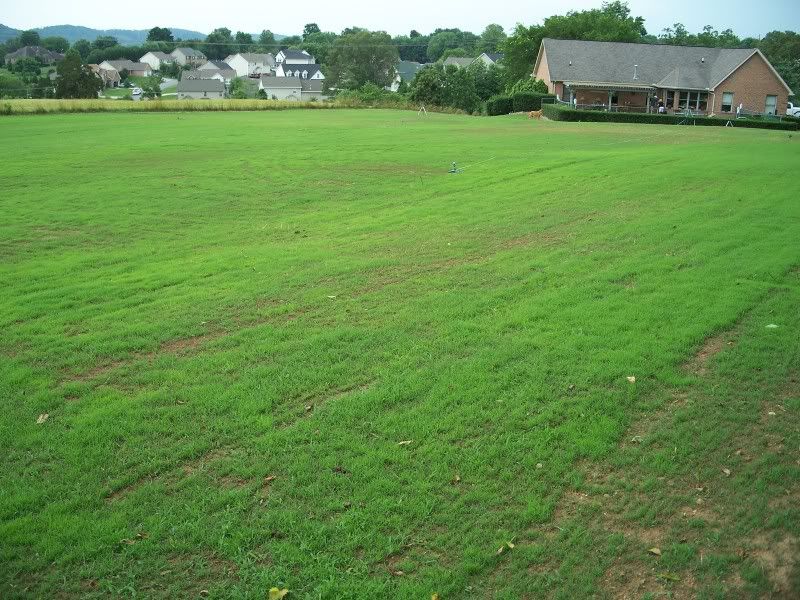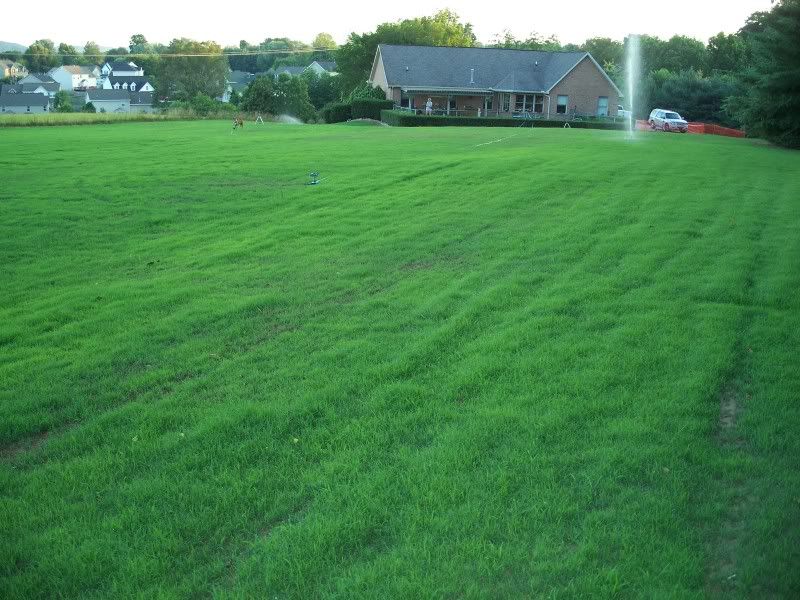 These last 2 photos were taken this afternoon. I still have a few areas that need some attention but over all I'm very pleased. Still fertilizing & cutting every 3 days.
Once again.....thanks to all for your input! Scott
Posting Rules

You may not post new threads

You may not post replies

You may not post attachments

You may not edit your posts

---

HTML code is Off

---
Layout Style: