10-11-2011, 10:08 AM
LawnSite Member

Join Date: Oct 2011

Posts: 17
Quote:
Originally Posted by
JDiepstra
Hi guys. I'm trying to learn as much as I can about small homeowner ponds right now. Not because I am interested in installing them, but because I just put one in at my house, and want it to be as "good" as possible. Can you give me your thoughts on what is wrong with this pond. Go easy on me cause I'm just a guy who maintains lawns and landscaping. Thanks.
This is an example of a failed pond/waterfall attempt. Done by the home owner.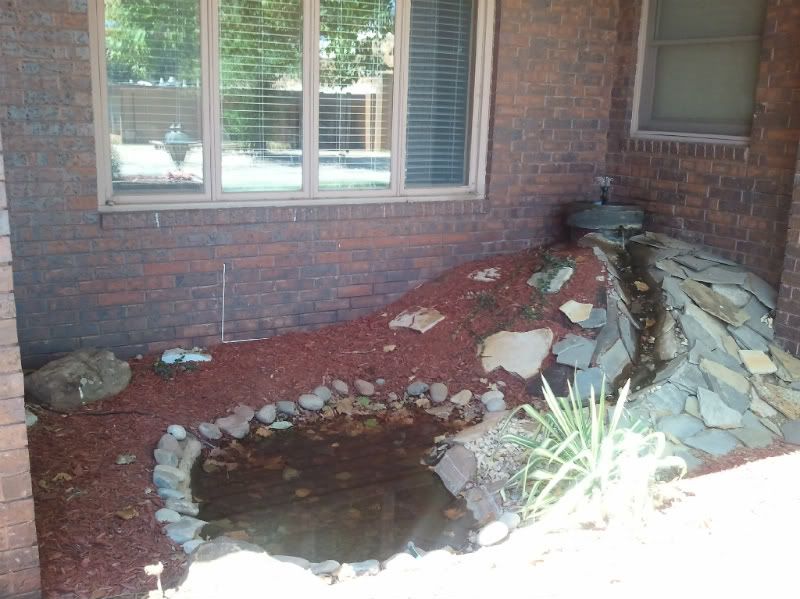 This is my proposal to fix it.
10-13-2011, 12:31 AM
LawnSite Bronze Member

Join Date: Jul 2001

Location: Highland, NY

Posts: 1,031
By watching this types of jobs and the ones where time and effort were put into I have learned so much about ponds even tough I have build just a few.
One of the mistakes I see often is people think a pond has to have a major water fall the tallest the better, even on the proposal picture (no offense) I see it out of scale for such small area, we all want a japanese maple this days they are nice and beautiful and go pretty good next to water but not on all sites, MMHO
04-15-2012, 04:11 AM
LawnSite Member

Join Date: Jan 2012

Location: Central Ohio

Posts: 195
The home owner did a better job than the hack job. I can't be leave he didn't even try to hide the liner and box
__________________
Full time Mowing Crews
Bucket Truck/Chipper
Landscapes/Hardscapes
7 Trucks
2 Loaders
1 Mini skid steer
A Army of MEN
Posting Rules

You may not post new threads

You may not post replies

You may not post attachments

You may not edit your posts

---

HTML code is Off

---
Layout Style: