07-01-2012, 09:32 PM
LawnSite Senior Member

Join Date: Aug 2007

Location: jerz

Posts: 646
I have the greatest customers EVER! tell us what clients have given you??
---
I have had some wackos but i drop them mad quick..but for the most part I have really really nice down to earth good hearted people, Mabye its because i always go the extra mile for them without any thought of reward and I am always being given stuff!! mostly large amounts of food or an old push mower that dosnt work heh.. but this week was great!!!! I was given an old craftsman rider I think its a 36 inch I have no use for it but i can pull the engine and stick it on my 32 inch Exmark that just blew up!! and the mother of all gifts a DR brush mower with a 30 inch Snow blower attachment thats a 3000$ machine!!!! with only 34 hours!! I am very happy!!
Side note if anyone notices the missing rear glass im fabbing a electric roll down window for the back glass on one of my 250s going down the Highway feels AMAZING!!
anyhoo what have people given you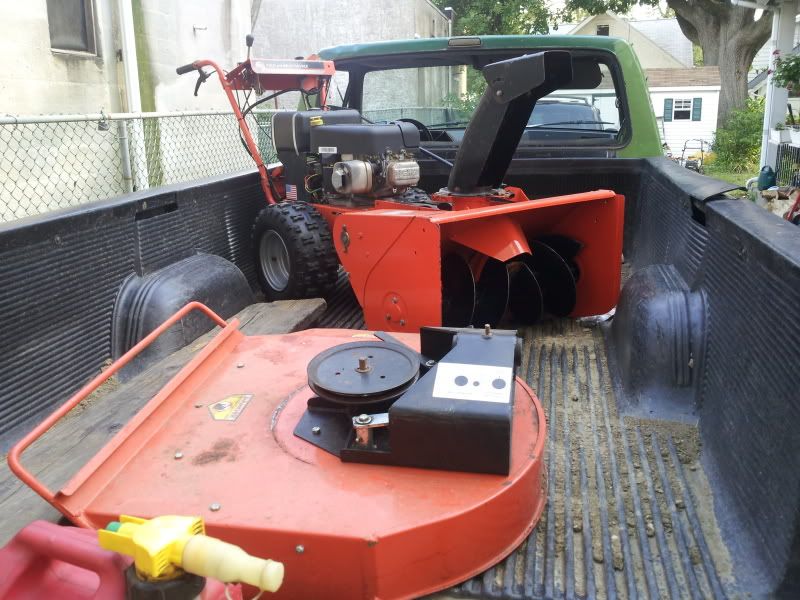 Posting Rules

You may not post new threads

You may not post replies

You may not post attachments

You may not edit your posts

---

HTML code is Off

---
Layout Style: