08-09-2012, 10:13 AM
LawnSite Member

Join Date: Aug 2012

Location: Woodstock, GA

Posts: 63
Should I continue trying to get my Bermuda lawn the correct height?
---
Hi Everyone!
First of all thanks for having a Homeowner forum!
Secondly i didn't do my due diligence prior to choosing Bermuda grass. I'm fine with the choice now, and am up to the task of maintaining it.
Background info: I had my backyard redone and a pool installed feb-april of this year, and it was sodded with Bermuda. It appeared to be doing fine except for a few places where it gets too much shade. I had been mowing it with my riding lawn mower 36" non-floating deck and to avoid scalping I had to mow it between 3-4" tall. Install was not done perfectly, there are bumps and dips, and a few of the irrigation lines are showing due to wet clay when they back filled the ditches. After doing some research online I decided to buy a new mower. I bought a used 20" Tru-cut reel mower, and got it tuned up at a local shop.
PRE-SOD pictures: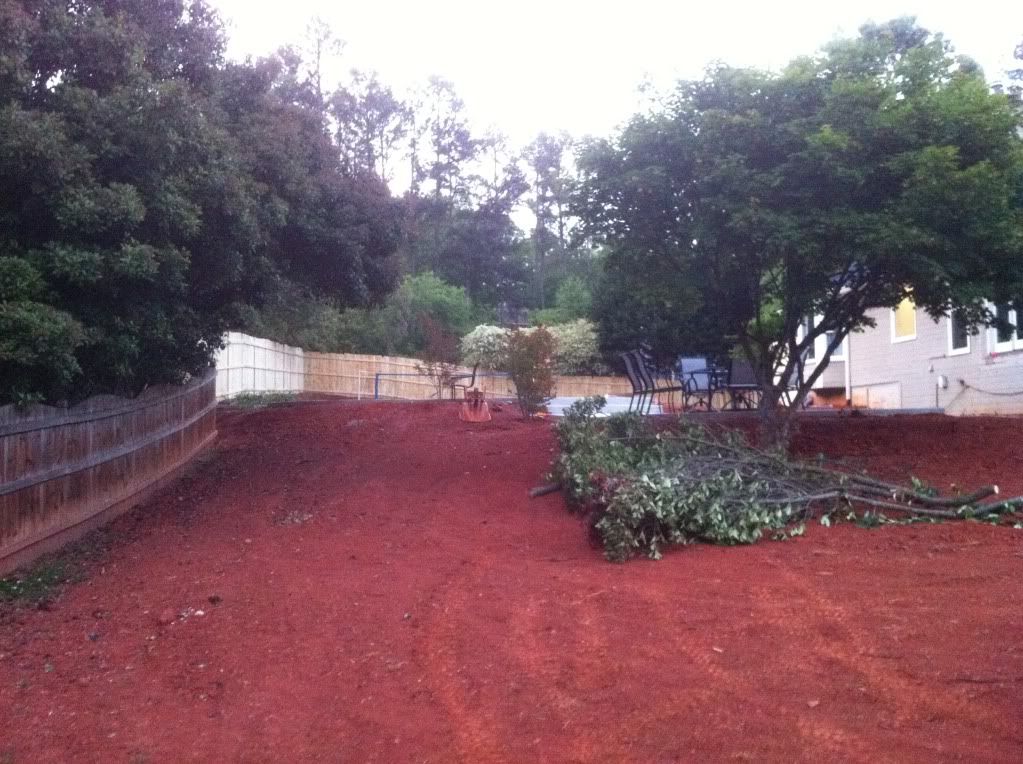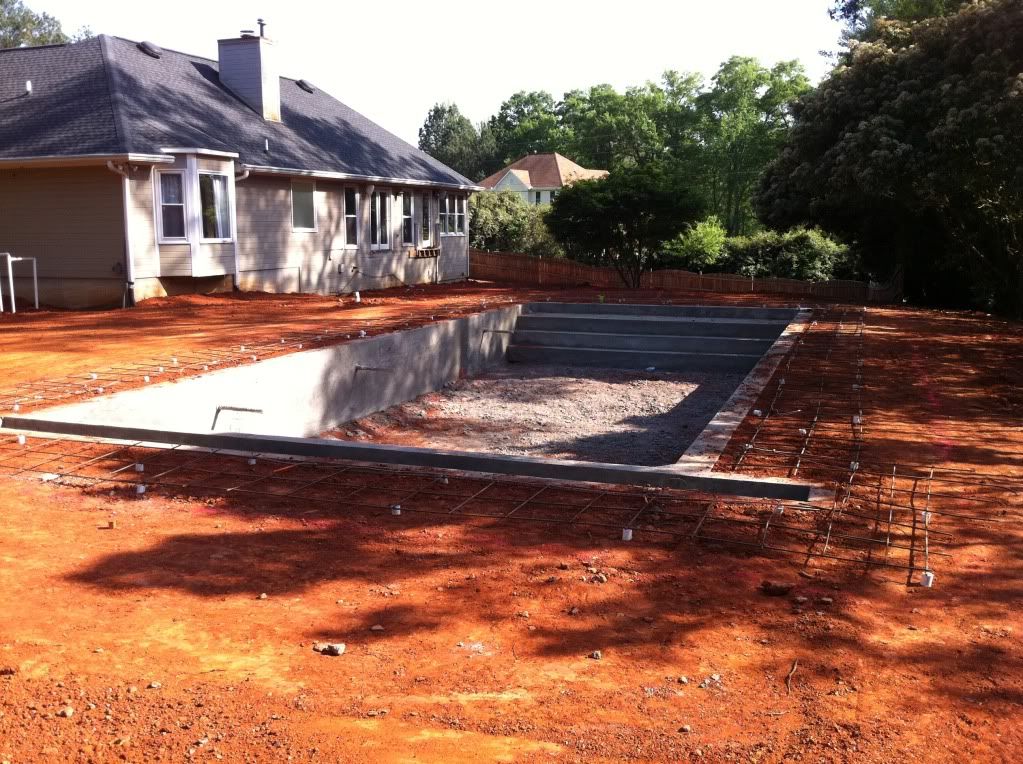 Have you ever seen such beautiful Georgia Red Clay?
I started trying to reduce watering frequency, but over did it and caused two large patches to brown out/die. They grass turned dry and took on a silvery color in those patches right before i watered again. I tried to go 4-5 days without watering. So at least I learned first hand what grass that needs to be watered looks like. I pulled some of the dead grass up to make sure it wasn't grubs, it still has roots so i don't think it was grubs, just burned up.
So the Reel mower can only mow so high, and when I mowed a portion of my lawn it cut all the green off in many places. I used the grass catcher and also blew off any remaining cuttings when i finished.
I'm told here in Atlanta that the Bermuda will grow into September and keep it's color into October.
I have two dogs, some of the small dead circles are from dog pee, but not all off them.
Here are some pictures!
You can see previous scalping from riding mower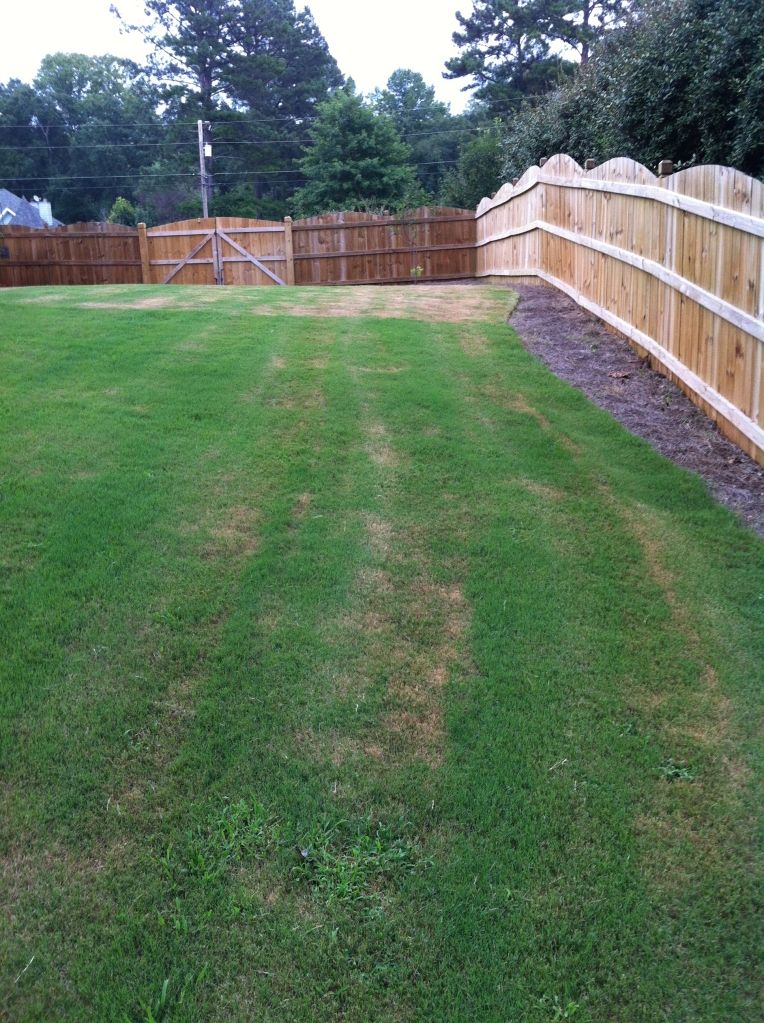 You can see thin grass due to shade (working on trimming Jap maple and redtips)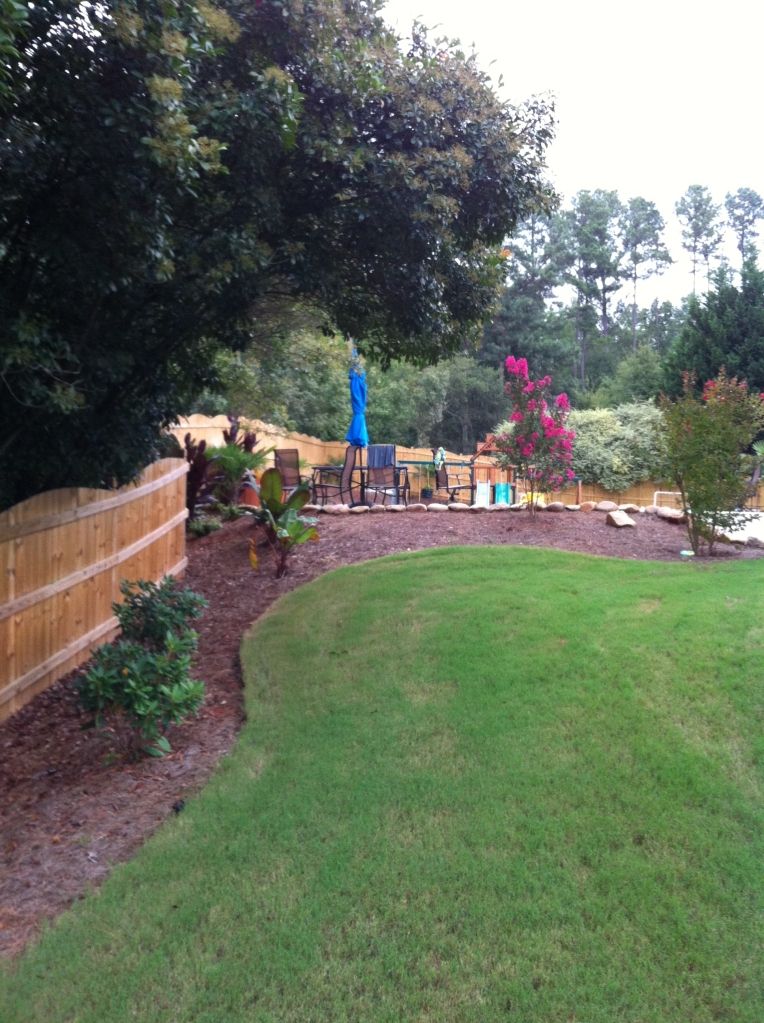 and finally you can see the area i cut with the reel, and the results
Picture of scalped area
closer
Close up of reel cut where it didn't scalp
Mower seems to be cutting vs. tearing, no grass juice on bedknife, cuts of grass appear scissor like.
My question is, is it too late in the season to be adjusting lawn height this much? Should I just wait until next spring and scalp and top dress then (yard is lumpy)? Some of the previous scalpings from the riding lawn mower are still visible, and it seems to take 3-4 weeks to recover.
Keep in mind this is the highest setting on the reel, so really i probably need to go lower than what is pictured.
Posting Rules

You may not post new threads

You may not post replies

You may not post attachments

You may not edit your posts

---

HTML code is Off

---
Layout Style: