08-24-2012, 12:31 PM
LawnSite Gold Member

Join Date: Apr 2004

Location: Gaithersburg Maryland

Posts: 3,834
Quote:
Originally Posted by
mtmower
Well I'm still battling a poor QOC with my 460. I tried a new set of flat, notched, high lift, Oregon Fusion blades with no better results. This is the forth blade type I've tried. We bumped up the RPMs and pitched the deck, even tried some add on baffles and I'm still getting tons of stragglers/stingers at any speed and even double cutting. It also does not lift grasses pressed down by the tires at all. This seems to be somewhat grass type specific. Mostly with the super fine fescues we have and worse in thinner areas. Seems like there is little vacuum or negative turbulence under the deck, almost like I've got some bailer twine around a spindle or two. Looking at the design of the underside I can't figure out why this is. Also if I run it at speeds I'm used to with my Hustlers it makes the problem worse. Damp grass will clump also and I believe it's from collecting on the rear flatter surface of the discharge opening. When cutting dryer grasses more of the clippings come out the front of the discharge chute.
I wish I had an answer to your problems. Maybe it is a KBG issue? Went don't have KGB here at all. All we have is tall fescue and this year we have a TON of crabgrass. Neither of my xfactor decks will lift the grass in the front tire marks up when it is wet out. Neither does our lazer.
Here is the kind of crap we are dealing with. Cut this this morning at 8am. Everything was super wet with dew and you can see the crabgrass all over the front yard. Cut it at 3 3/4" one pass. You can see there is no clumps and it is a fairly clean cut even with all the crap crabgrass. Oh GMLC I sharpened up a set of the stens blades this morning and threw them on the 460. This cut was with the stens solid foil blades. First time I have taken the OEM blades off the mower since I bought it.
This one is highly treated. Has a few spots where it was recently torn up.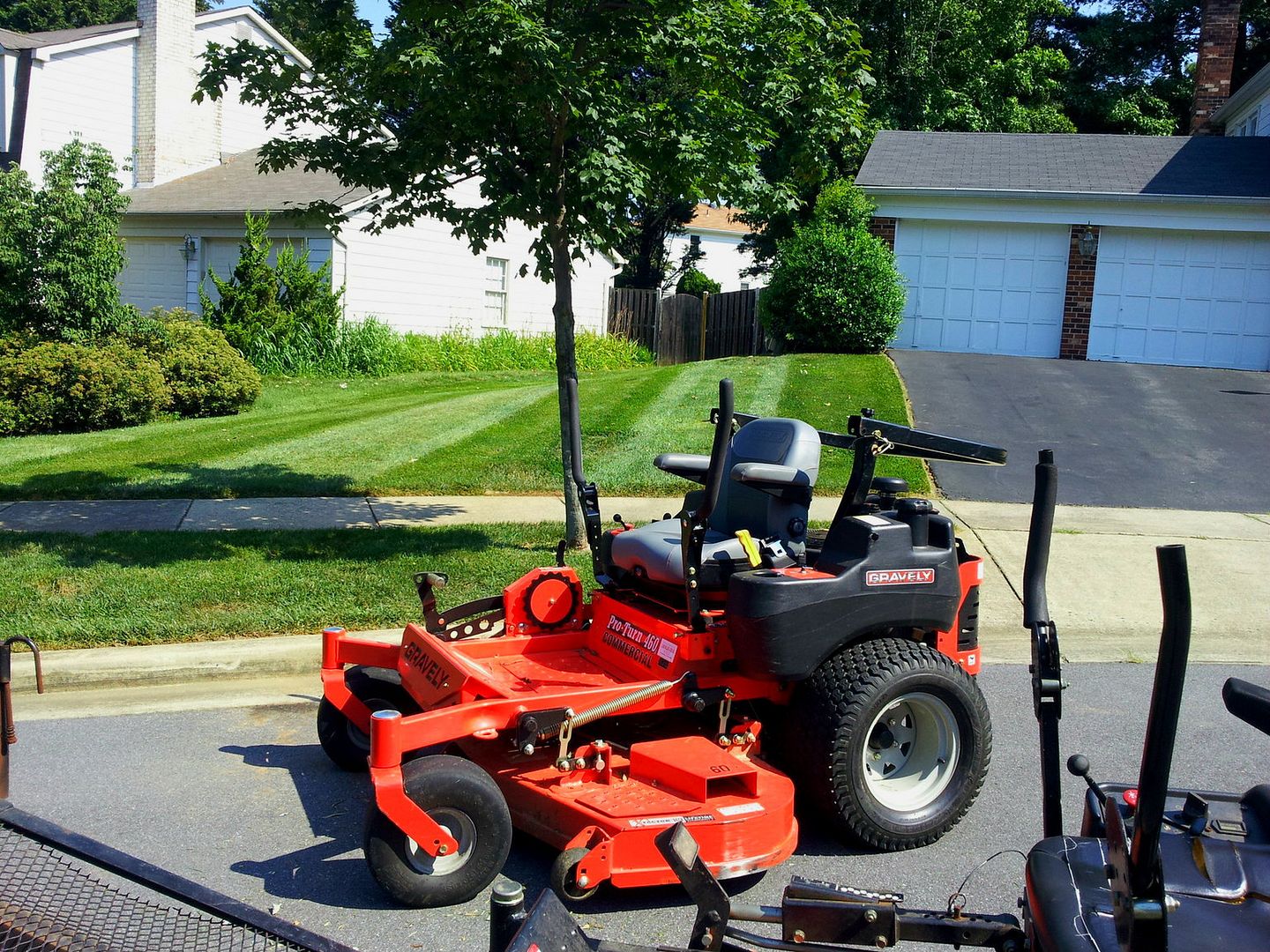 My front yard looking across to a neighbors front yard where another crew cuts. Notice how the neighbors lawn is burnt up and mine is not.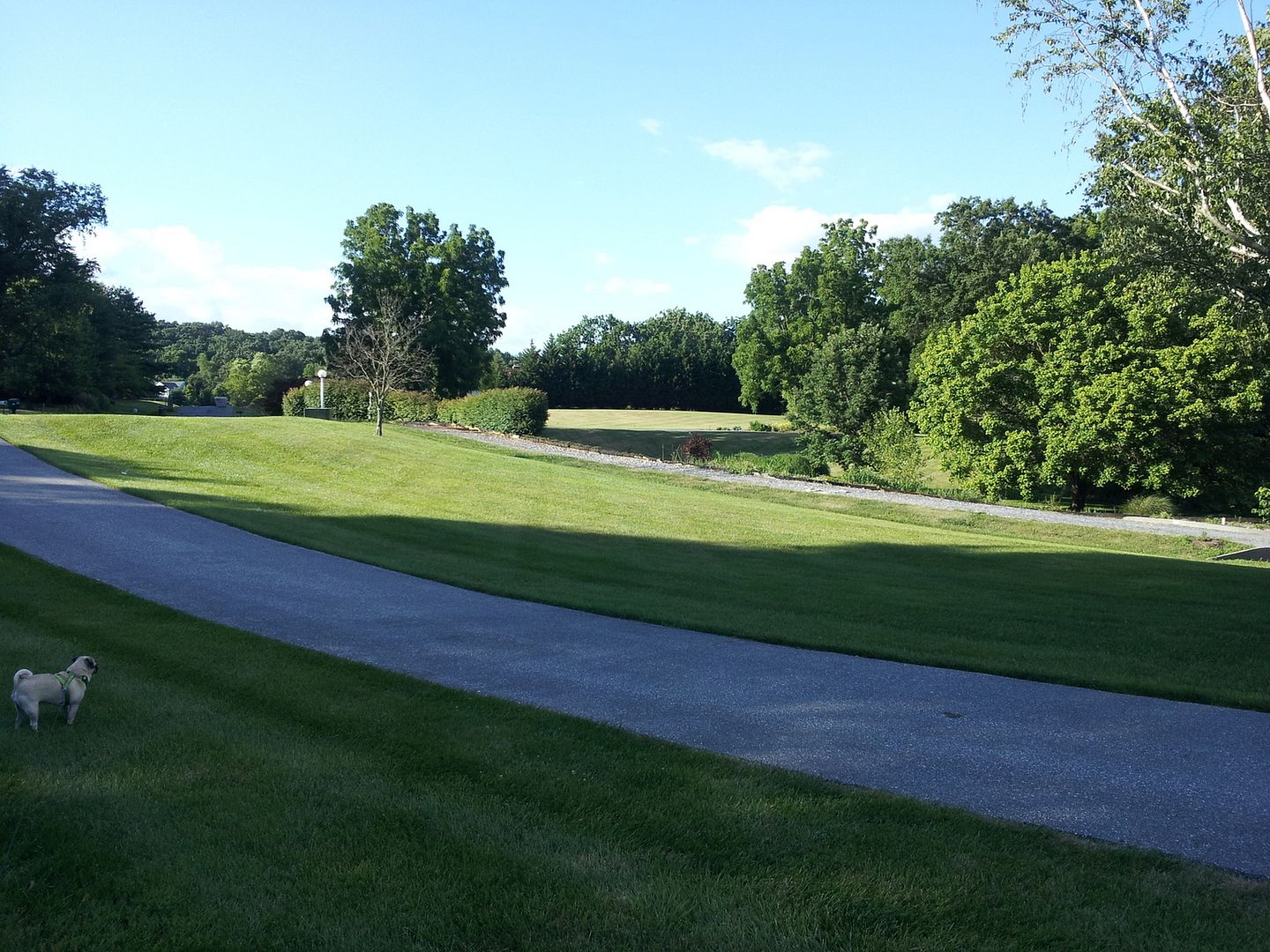 About 4 or 5 days after cutting my lawn. Was goofing around with my car in this one.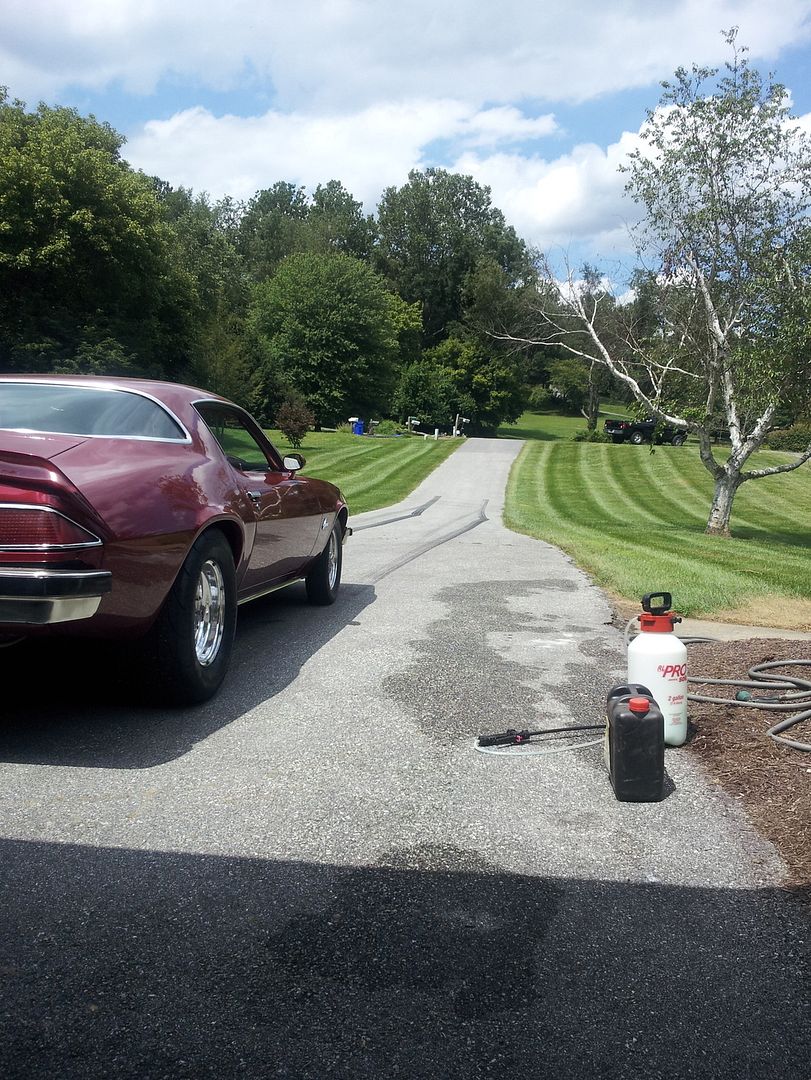 A customers untreated trash lawn cut at 3 3/4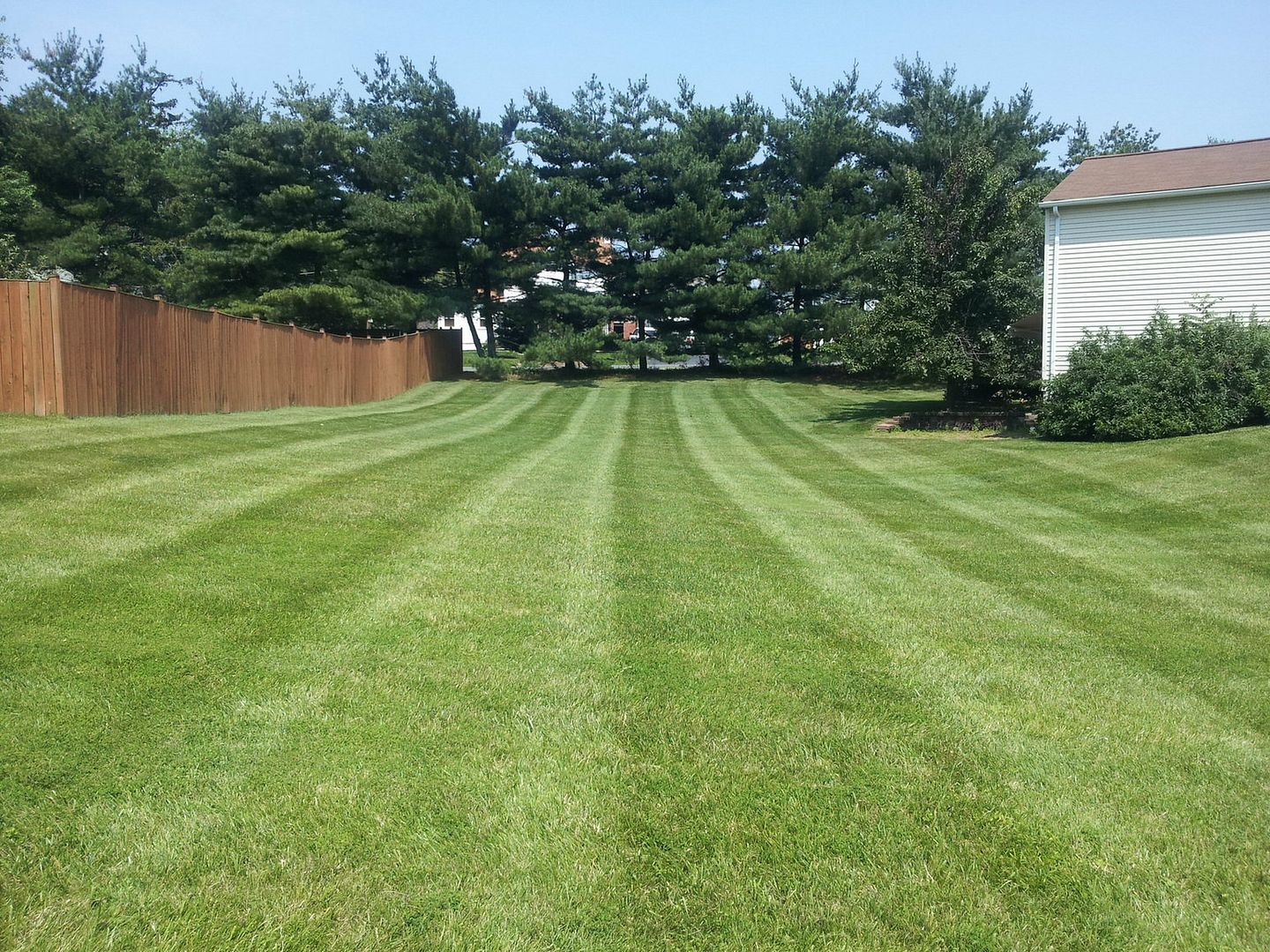 Another customer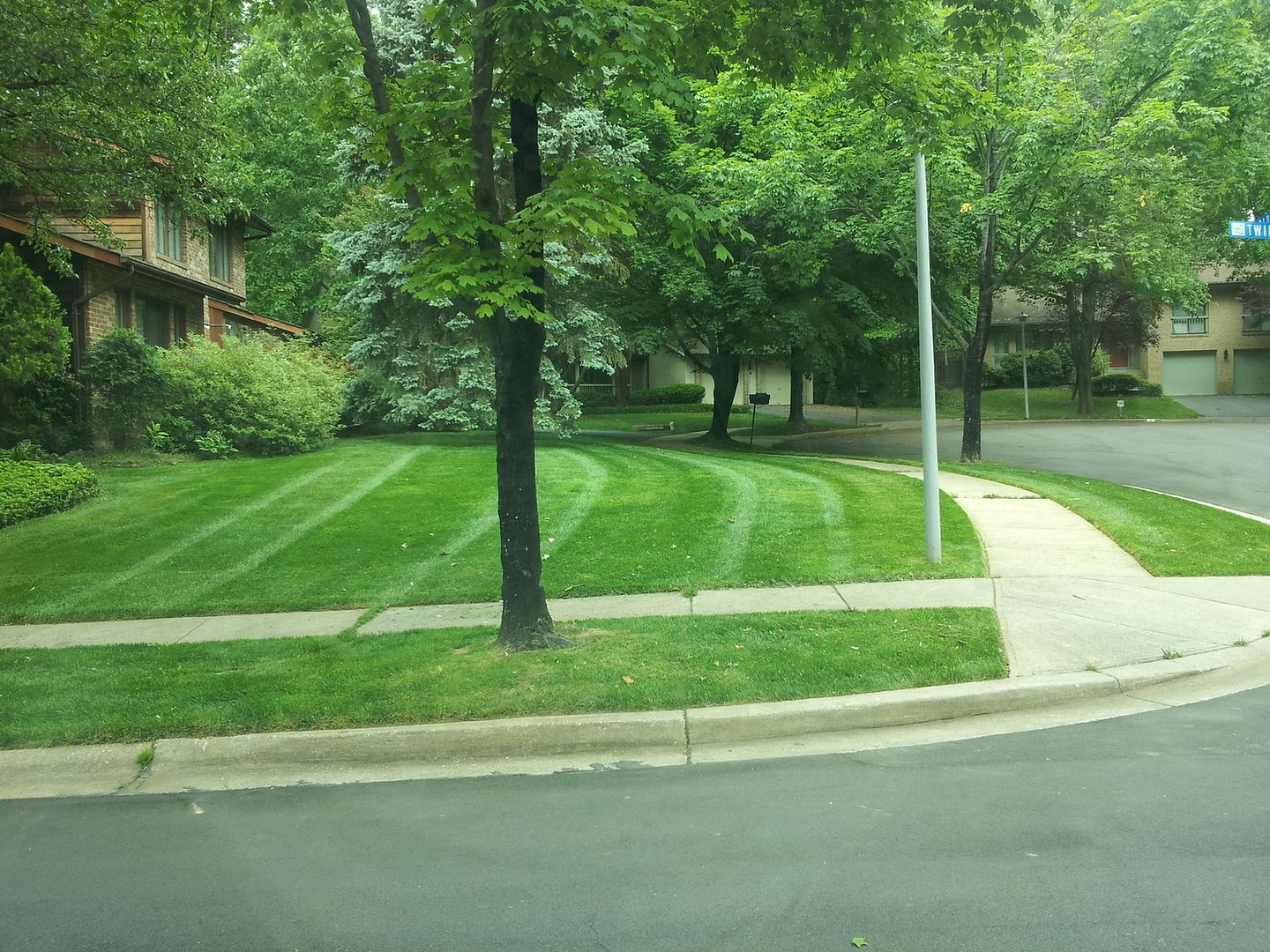 My backyard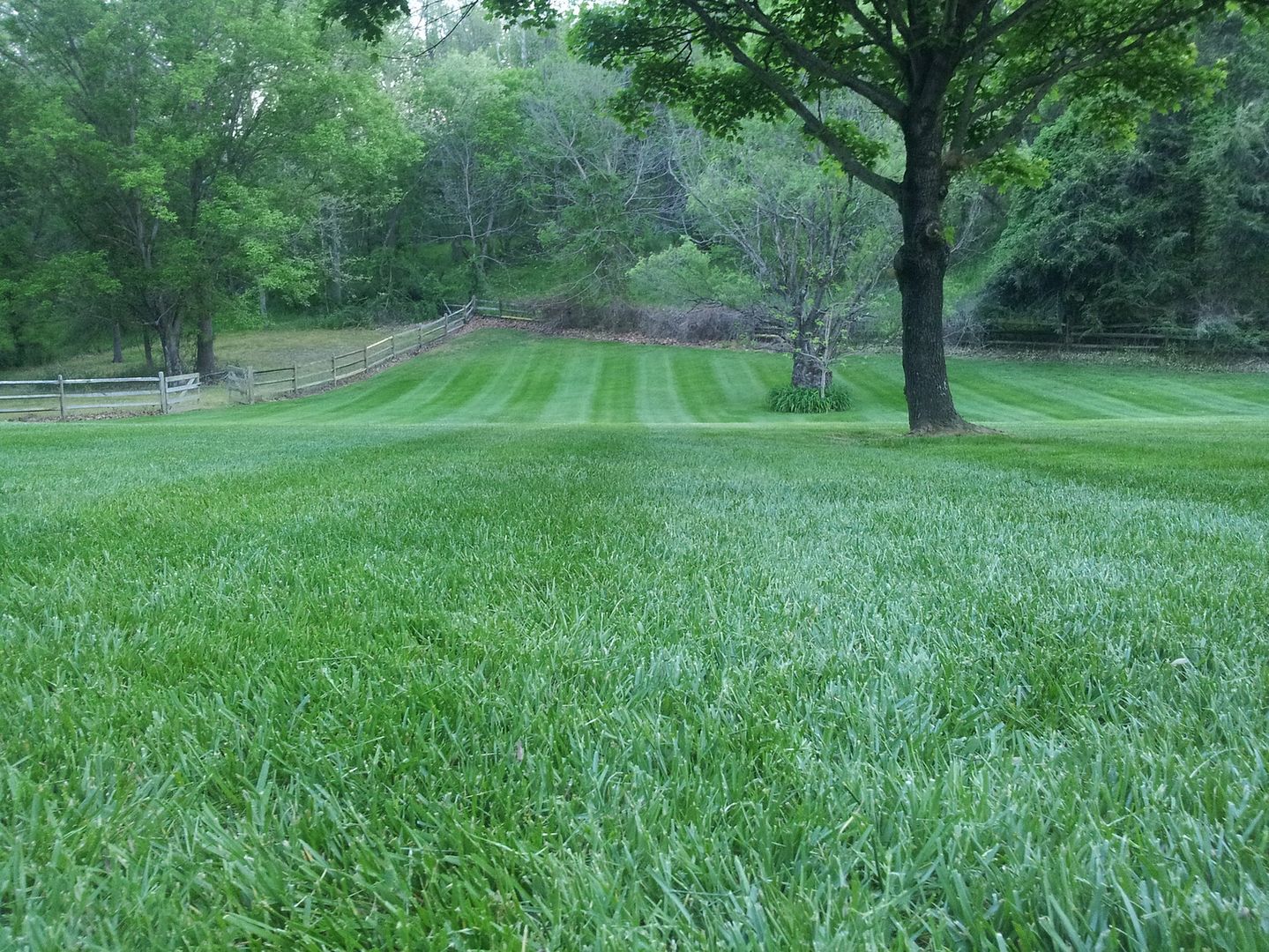 __________________
2013 Gravely 460Z 29EFI
2011 Gravely 36GR
2008 Gravely 160Z
2004 Gravely 34Z
1998 Lazer Z HP 48 (old faithful)
Posting Rules

You may not post new threads

You may not post replies

You may not post attachments

You may not edit your posts

---

HTML code is Off

---
Layout Style: