09-23-2012, 10:35 PM
LawnSite Senior Member

Join Date: Jan 2012

Location: Snowy MN

Posts: 447
Ideas to illuminate right side of house...
---
So we did my first lighting job a few weeks back for a friend, lighting went up easy enough and like I thought would happen, the left side of the house (right side from the street) looks "left out" during the night times. We got a 4.5w uplight for the ninebark trees on the right but ended up not using it as I didnt want to cause to much clutter along with uneven lighting on the two entrance trees (they didnt want to install a conduit for the other tree).
how do you guys think i could give the right side ( from the street) some attention during the night? We do have an extra smallish up light that could be used, i was thinking something along the lines of lighting up the rock and hydrangea with the corner of the house as a backdrop but wasnt sure howd that would look.
We can also still return the small flood for a different fixture as we havent openned it yet.....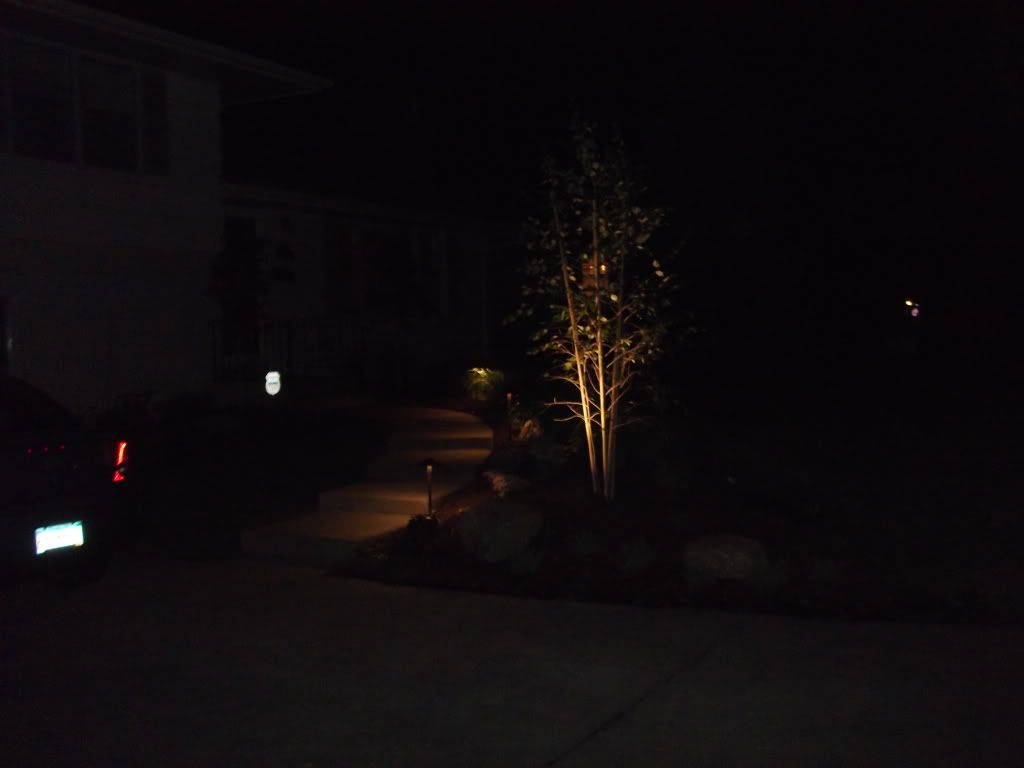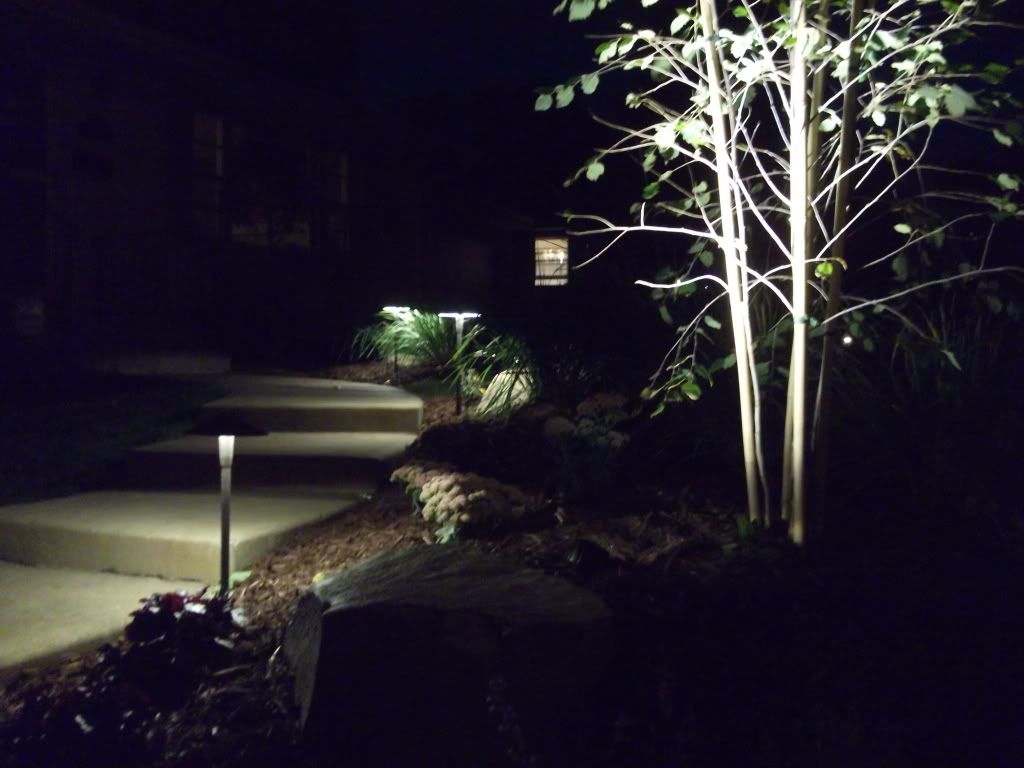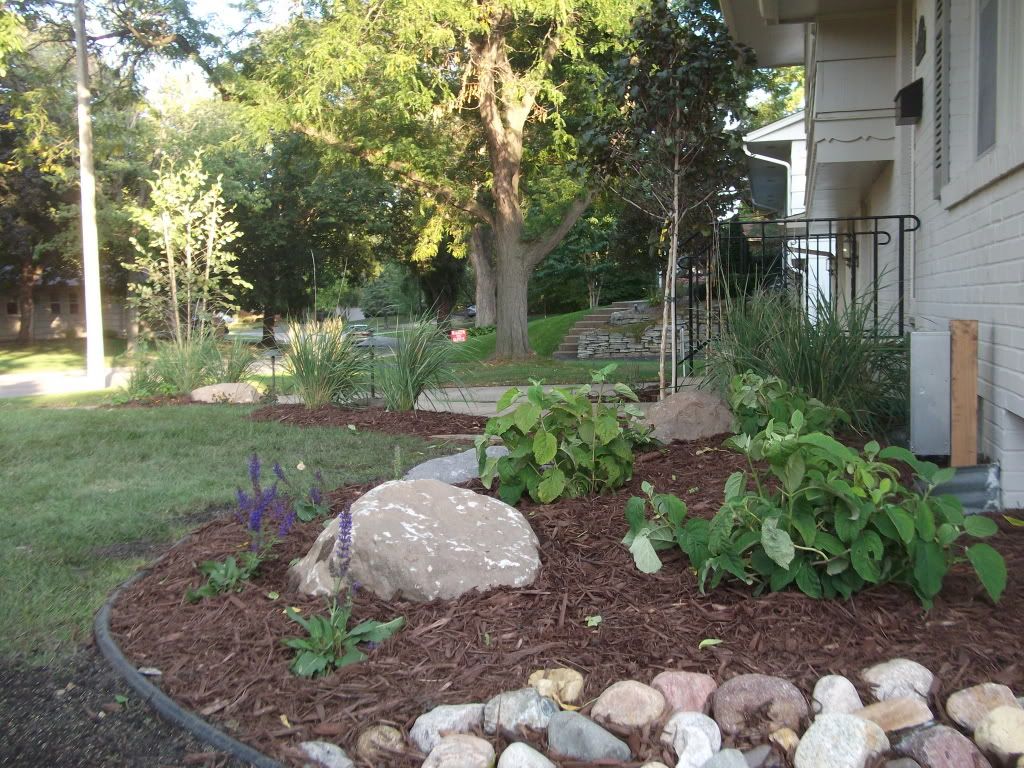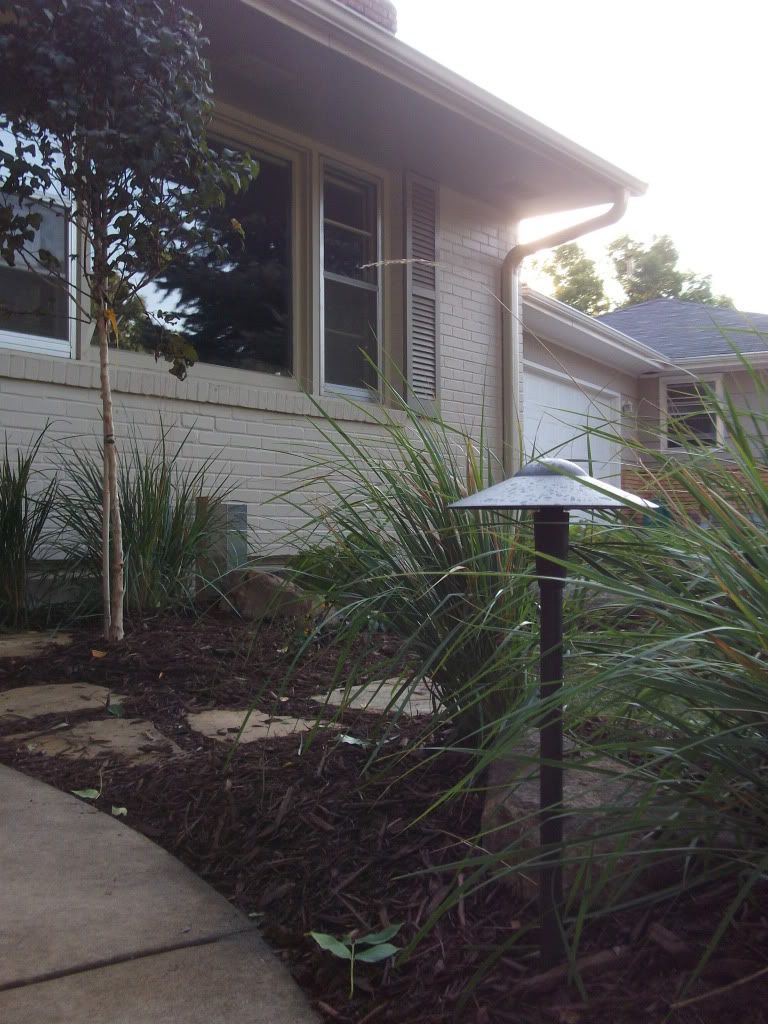 Sorry dont have any better pics of that side
Posting Rules

You may not post new threads

You may not post replies

You may not post attachments

You may not edit your posts

---

HTML code is Off

---
Layout Style: