11-02-2012, 10:06 PM
LawnSite Gold Member

Join Date: Apr 2004

Location: Gaithersburg Maryland

Posts: 3,830
Quote:
Originally Posted by
MOW ED
I'm not going to give you a price however I will tell you that we do not ever do "wait until they all drop cleans". That is a recipe for disaster. Add rain to many layers of leaves and that price you give looks very small. My terms are I will show up once a week, every week until all the leaves are down. I charge XX.XX per visit and will do a quick blow out every week and a thorough clena the last visit. I don't haul or bag leaves. My method is mulch and if the debris is too heavy a quick run with the Walker makes it look good and the debris stays on site. Price accordingly. Good Luck.
That is actually how we do our regular lawns. Seems to work out better that way. We don't go crazy in the beds until the very last visit of the year but we do get them blown out roughly into the lawn before we clean and cut the lawn.
This is the two neighbors we did today. Ignore the uncut ditches. We just had 6 to 7" of rain from hurricane Sandy so the ditches were muddy and still had water laying in them.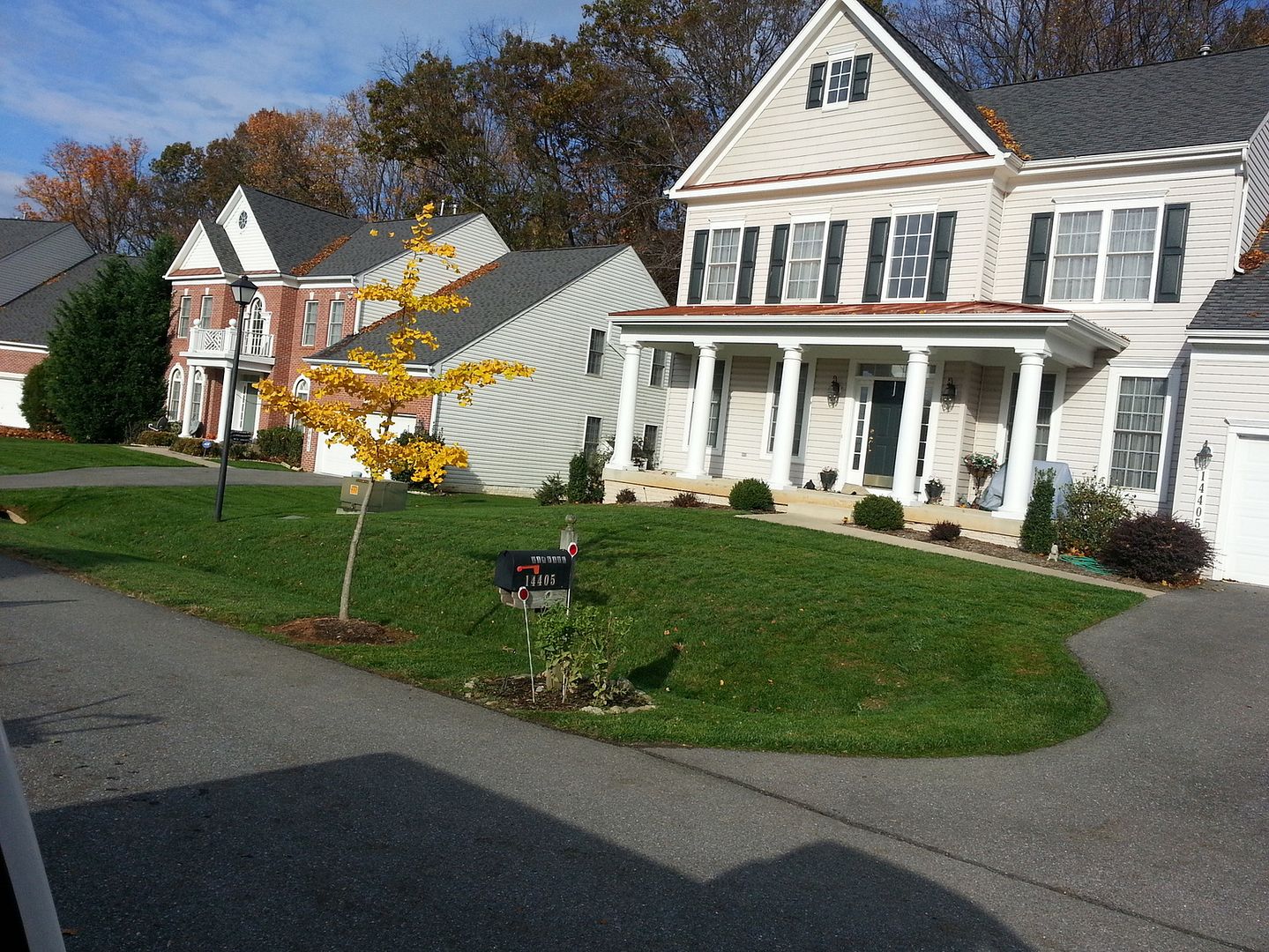 __________________
2013 Gravely 460Z 29EFI
2011 Gravely 36GR
2008 Gravely 160Z
2004 Gravely 34Z
1998 Lazer Z HP 48 (old faithful)
Posting Rules

You may not post new threads

You may not post replies

You may not post attachments

You may not edit your posts

---

HTML code is Off

---
Layout Style: