11-06-2012, 11:06 PM
LawnSite Senior Member

Join Date: May 2010

Location: Canton, GA

Posts: 815
Snapper 21" hi-vac project
---
Hey guys, just thought I would share a little project I was working on now that my mowing has slowed down for the year.
I recently sold my old 21" mower to my old roommate who just bought a house and was in need of a cheap push mower. I needed to pick up another one with working self-propel functionality. I rarely use a 21" mower so I didn't want to spend a ton of money on one. I found this deal one day and jumped on it.
A couple weeks ago I picked up a used Snapper 21" Self-propelled mower off of Craigslist for $100. This thing brings back memories because it's the same mower that I grew up mowing the lawn with as a kid (except ours wasn't self propelled). The seller said it hadn't been cranked in a couple years.
It's a 21" hi-vac "mulching convertible" model with a Tecumseh 6HP OHV motor.
I brought it home and looked it over and it appeared to be in good shape with just a little surface rust that wipes off under the deck, on the blade, and a few random pieces where the paint was worn off. Nothing concerning. I decided to pull the carb off because I was going to give it a cleaning and discovered the the throttle plate wasn't attached to the butterfly valve and was down the intake tube.. Uh Oh
. The screw that holds that plate on was missing. At that point I pulled the plug and stuck a magnet in the cylinder to try to find it... No luck. I decided I would just buy a new carb for it but after looking online and finding out a new carb was gonna be $60 + shipping since Tecumseh parts are hard to come by nowadays.
I decided to go a different route and found a brand new Honda GCV160 engine on ebay for $160 shipped. The seller claimed it came off of a new toro mower with a broken deck. I bought it and it came today. Wow, they were right, that thing was brand spanking new. I figured that it would be easier to buy parts of the Honda in the future and I know they are great motors. My dad's Honda mower has been running forever.
Here's the new engine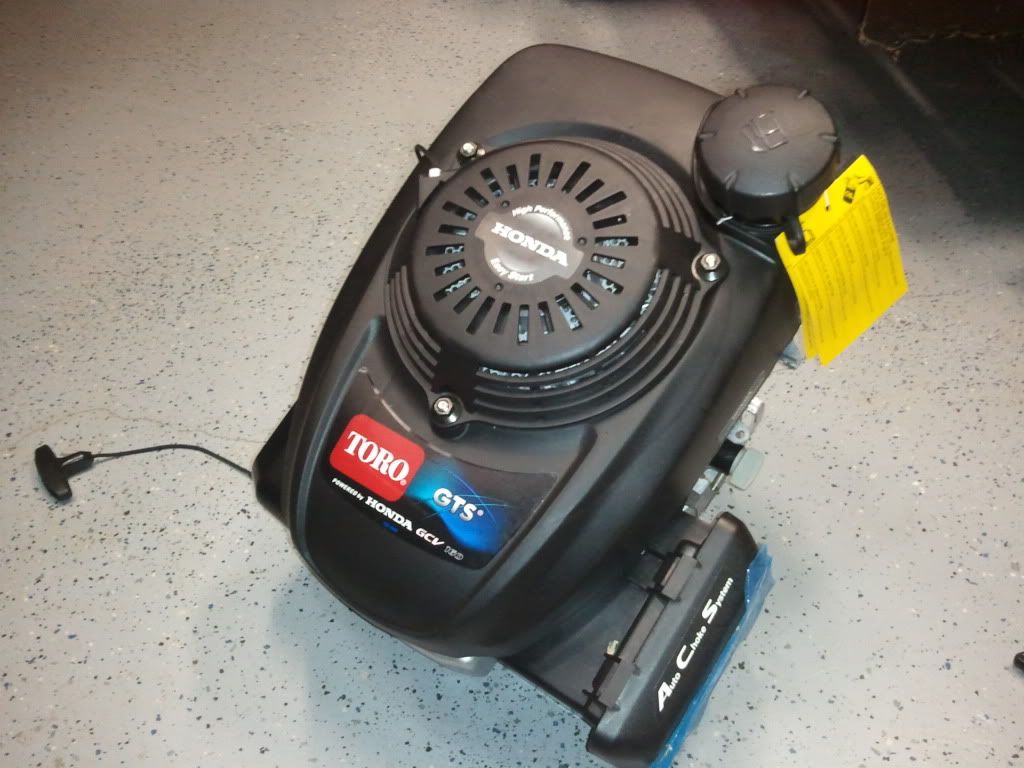 Here's the old Tecumseh I pulled off of it.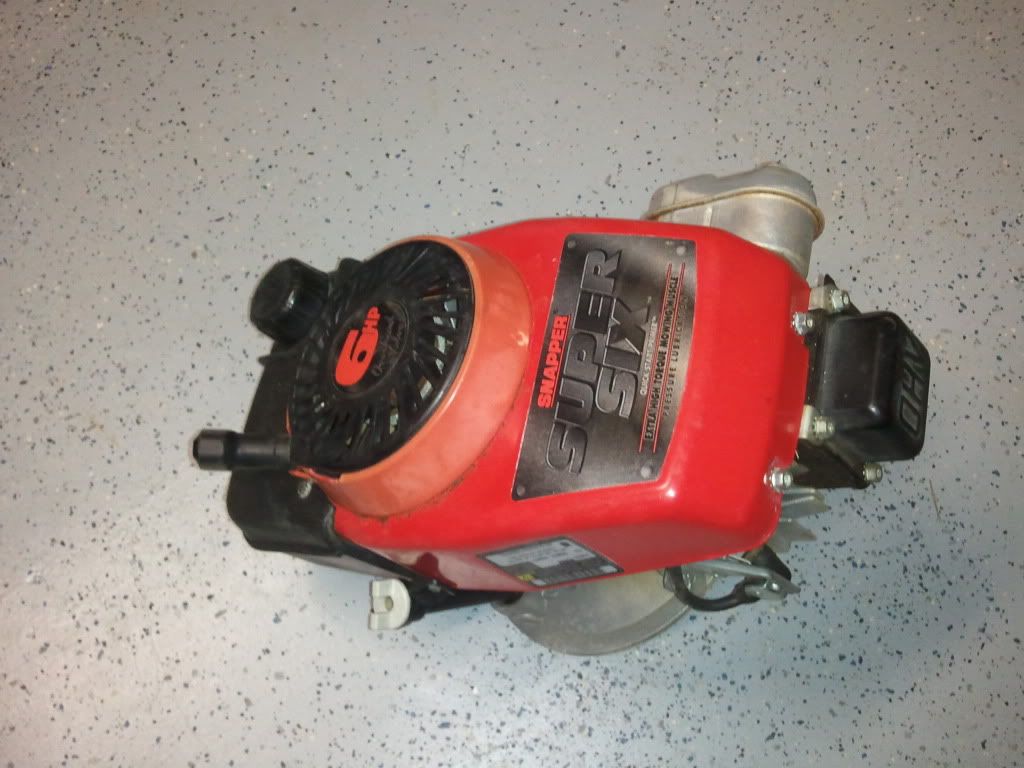 The motor swap took maybe 15 minutes total if you exclude the trip to Home Depot to pickup a woodruff key for the self-propel pulley on the crankshaft.
Here's the finished product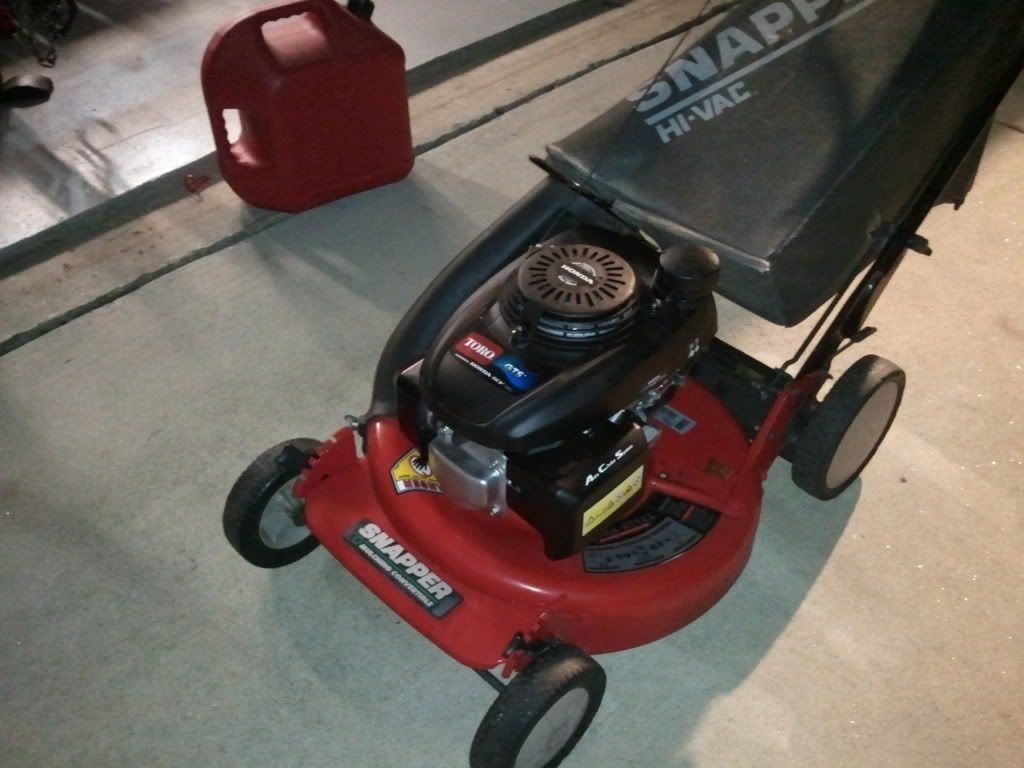 One good thing about the Honda engine is its auto-choke feature. I was able to remove the choke control and cable.
I filled it up with some oil and gasoline and it fired up on the second pull. Idle was a little erratic at first but it eventually leveled out. Now it fires up on the first pull.
My only concern is the exhaust on the opposite side of the engine and is close to the plastic grass chute. I'm hoping it doesn't melt the plastic. Maybe put a 90 on the exhaust and point it up or add some reflective foil tape to the tube?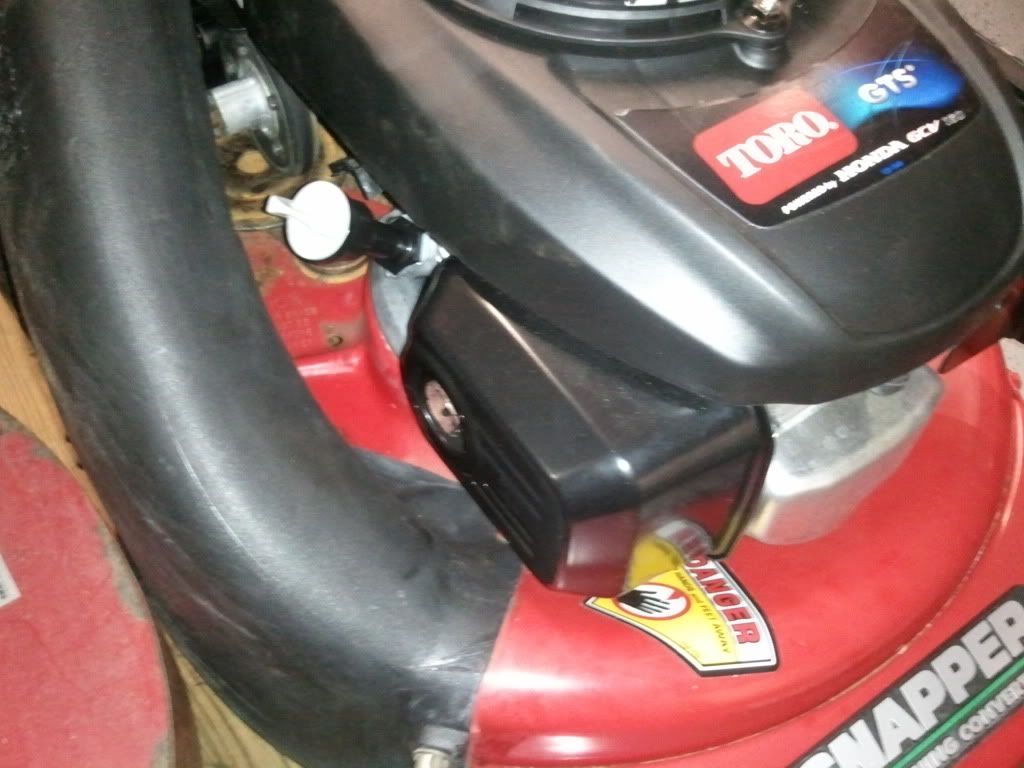 Next steps are to put an eye bolt on the handle for the pull cord (using a carabiner right now) and get a new blade for it. And... obviously mow some grass
Posting Rules

You may not post new threads

You may not post replies

You may not post attachments

You may not edit your posts

---

HTML code is Off

---
Layout Style: