12-08-2012, 12:46 AM
LawnSite Bronze Member

Join Date: Apr 2011

Location: Manchester,CT

Posts: 1,477
Quote:
Originally Posted by
JMK Lawn Service
Haha, the bug bit me a long time ago, but it was the duramax bug. ive had a programmer in my 06 dmax for about 5 years now and it has never let me down. I always back down the power for heavy towing and plowing. Tranny is doing great and im not gonna add any more power till i have the money to build the trans. I did put down 461hp and 823tq on stock trans tho. Its all fun and games untill your work truck is down.
add a transgo jr. shift kit and your tranny should hold that power for a long time.
Quote:
Originally Posted by
THEGOLDPRO
lol yea i have done a few mods to it, nothing crazy tho. I added a raptor 150 fuel pump, BHAF air intake, 4 inch straight pipe exhaust from the turbo, and a diablo power puck programmer. All the mods woke the truck up nice.
yah, I had all 12v's so the lift pumps were driven off the cam, and i never needed to do a aftermarket lift pump, like the the raptor or airdog. I had a bhaf on one of my dodges, they sounds nice and are cheap, remove the silencer ring too if you haven't already then the turbo will get even louder if you want. You can't beat the sound of cummins with a 4" exhaust straight piped, still to day one of my favorite sounding trucks...right next to 6.0's straight piped and 7.3's those 5.9's are really tough to beat, once i get a little more established i'll probably pick up another regular cab 4x4 cummins and build it to 600whp and work it some so it can pay me back a little add a plow to it and push piles at an idle lol!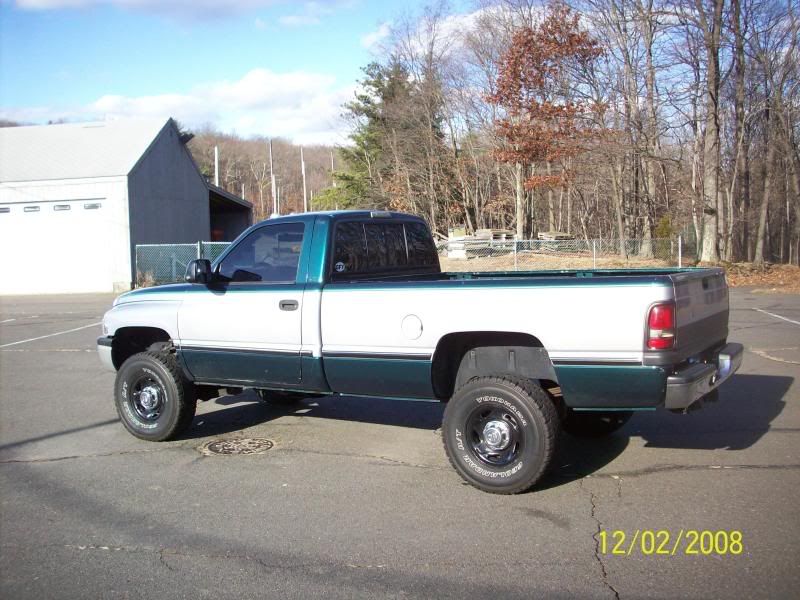 one of my old trucks many different looks it took on.
a month before i crashed it.
the night i crashed it, played chicken with telephone pole at 60mph and i didn't crack a single window.
dodges are pretty tough, this side hit telephone pole, which because i hit it with so much force, caused my truck turn 90* and roll onto the passenger side which took the most impact as you can see. I didn't get a scratch on me, seat belts save lives, so does having good tread on your tires, and driving the speed limit especially in the rain with bald rear tires and over 4x the original rwtq.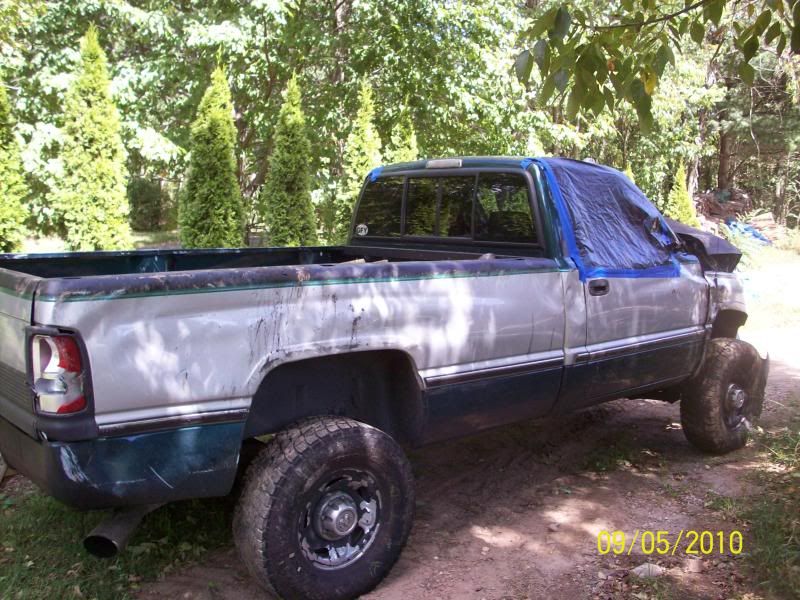 __________________
fully lic. and ins. 10yrs exp.
Posting Rules

You may not post new threads

You may not post replies

You may not post attachments

You may not edit your posts

---

HTML code is Off

---
Layout Style: