12-12-2012, 01:56 PM
LawnSite Fanatic

Join Date: Oct 2006

Location: Harvey,LA

Posts: 10,428
Enclosed cab w/ hand/foot controls or open cab w/ joysticks??
---
Well in my search for a newer used tracked machine, ive come to the conclusion that in the price range i want to stay in (under $30k and low $20ks after trading in my mustang skid), i will not beable to get a cabbed machine with joystick controls.
so take into account i live in very southern louisiana. ive run accross some great deals on a few Tak TL130s and a few Bobcat T250s.
so what would you guys go for?
#1 Cabbed machine w/ hand & foot controls
#2 open cab w/ pilot/joystick controls
being im in the process of getting my new company up and rolling, plus i bought a new enclosed cab tractor a few months ago, and a baby due in May
im leaning towards, getting a open cab with joysticks(to save on fatigue when doin emergency response, etc..) and get a new machine cab/joysticks once the new company takes off.
all opinions are welcome. sorry for all the questions fellas
__________________
Landscape Contractors
Louisiana Licensed: Landscape/Horticulturist, Commercial Ground Applicator, Arborist, Irrigation Contractor, Utility Arborist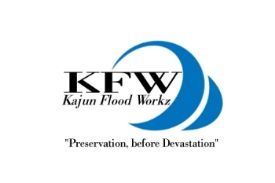 Onsite Sandbagging, Palletized Sandbags & Bulk Totes, Emergency Response, Erosion & StormWater Barriers
Posting Rules

You may not post new threads

You may not post replies

You may not post attachments

You may not edit your posts

---

HTML code is Off

---
Layout Style: