01-07-2013, 05:46 PM
LawnSite Senior Member

Join Date: Jan 2012

Location: Snowy MN

Posts: 447
First paver project design
---
I am preparing my first paver project and looking for some advice on the design. Its a pretty simple design, they just want some more sitting area around the grill and possibly a place for a movable fire place. Could you guys critique a couple mock up designs I've done. Cost is a factor so I didnt get to fancy. Most likely will be using some sort of cobble look i.e. Anchor Kingston.
The first one will use a circle kit along with an area for the BBQ.
The second is a bit larger, simple concurve look.
Both with have a rectanglular soldier course.
My estimated cost of the circle design is roughly 2500.00
For the concurve its 3100.00 roughly
A few things:
-They have a deck with stairs leading to the yard. They do not want to move the steps (I told them this would be best) and want the patio on the right of the deck
- I was tossing around the idea of a 2-3' planting buffer between the deck and patio to hide the underside and footings of the deck, also to move people to the stairs instead of hopping off the deck (dont want Mr. to get cocky with a plate full of burgers and trip hopping up)
- There is a 2.5' overhang, I was thinking doing a 2.5 buffer of rock or mulch and some drought/shade tolerant perennials
Let me have it, these people are family friends also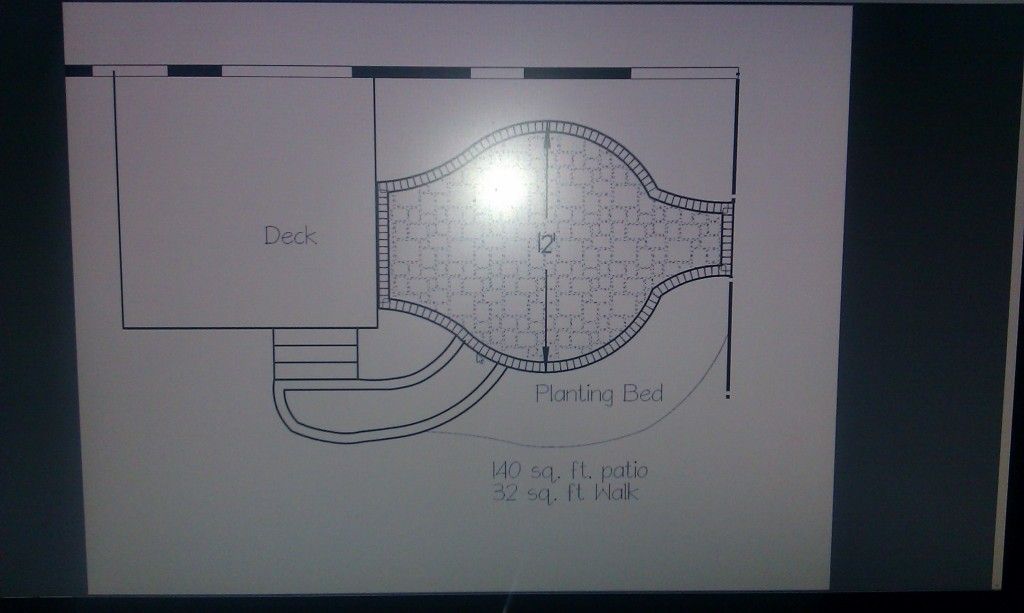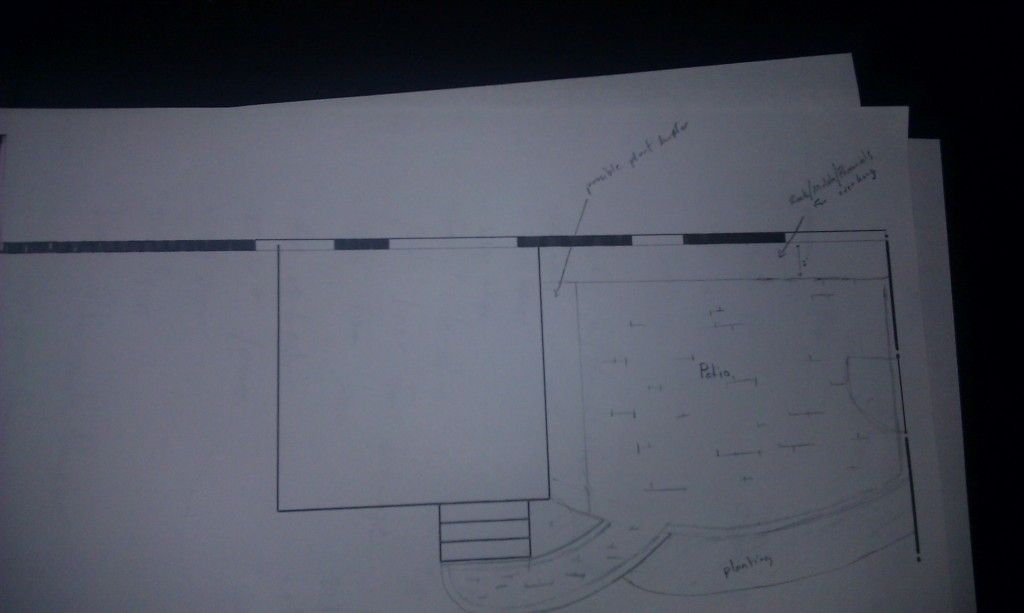 These are really rough drawings, not ready to present but you get the picture
Posting Rules

You may not post new threads

You may not post replies

You may not post attachments

You may not edit your posts

---

HTML code is Off

---
Layout Style: