01-22-2013, 07:15 PM
LawnSite Senior Member

Join Date: May 2009

Location: Shorewood, MN

Posts: 518
Picture thread then to now.
---
I enjoy reading Proturf and other companies picture threads that more or less tell a story of where the were and where they are going. I Do not have alot of old pictures but figured I would start the same and be able to look back on them later.
Back story: The business was started in 99 by 2 friends of mine while we were in highschool. One left after the second year the other just kept the 20-25 accounts and maintained those for the next few years while also working for my dad. My dad passed away in a work accident in 2003. He was in the water well business and I was set to take over. I was 19 at the time and decided I didn't want to follow that path. I wanted to follow photography in motorsports and continue to race moto. A year went by doing pretty much nothing. Got offered a job at Trugreen and worked there for a year. I learned alot of good things and alot of what not to do. At this point I said to my soon to be business partner who wasn't doing much either let me into your business and we will take it serious. Long story short he said yes eventually and I worked the first year for free.
2006- First year getting going as a real business. I still was in the I want to party and have fun phase of life and we grew rather slow for the next year or so. We had around 50 accounts did not do much besides mowing.
2007-08 started to focus on the business a bit more and grew to 80 accounts and started to do a bit of irrigation and landscape. It was the 2 of us and one part time helper.
2009-Same story had a bit more other work and our helper became full time and one other part time guy on and off.
From 06-09 we plowed snow as a sub for one of the larger companies here in Minneapolis to make some winter income.
2009-10 We lost our contract with the snow due to them losing work and scrambled to find a new spot. We found work as a sub last minute but worked more or less just to cover expenses. Summer work we finally started to take things serious and this is more or less the time I feel the business actually started. Still maintained about 80 accounts and got more into irrigation and landscape.
10-Now. We maintain around 100 accounts now anything from 1/4 acre residential, mutli unit town homes, to multi acre commercial. Irrigation we service around 125-140 customers, Fert is the same around 2milsqft of turf, and have gotten more into the landscape side of things.
With winter we went on our own in 2010 and have been growing fairly well. We maintain around 50 commercial accounts from small 5000sqft to multi acre. We always did around 30 drives up until this season where we let them go.
We are still a little guy around here but starting to create some presence. There are approx. 2-300 other companies in this area as well. Alot of quality large scale operations here aswell.
That is alot in a messy nutshell but gives you a real quick history. I will try and use the pictures to show the rest.
To help here is a thread from plowsite. Some summer but most winter and equipment pics.
http://www.plowsite.com/showthread.php?t=141057
Some equipment oldest to newest.
Started with a 90 or so f250 next trucks were 88 f250 94 2500 93 3500 dump then 04 f250 diesel then these.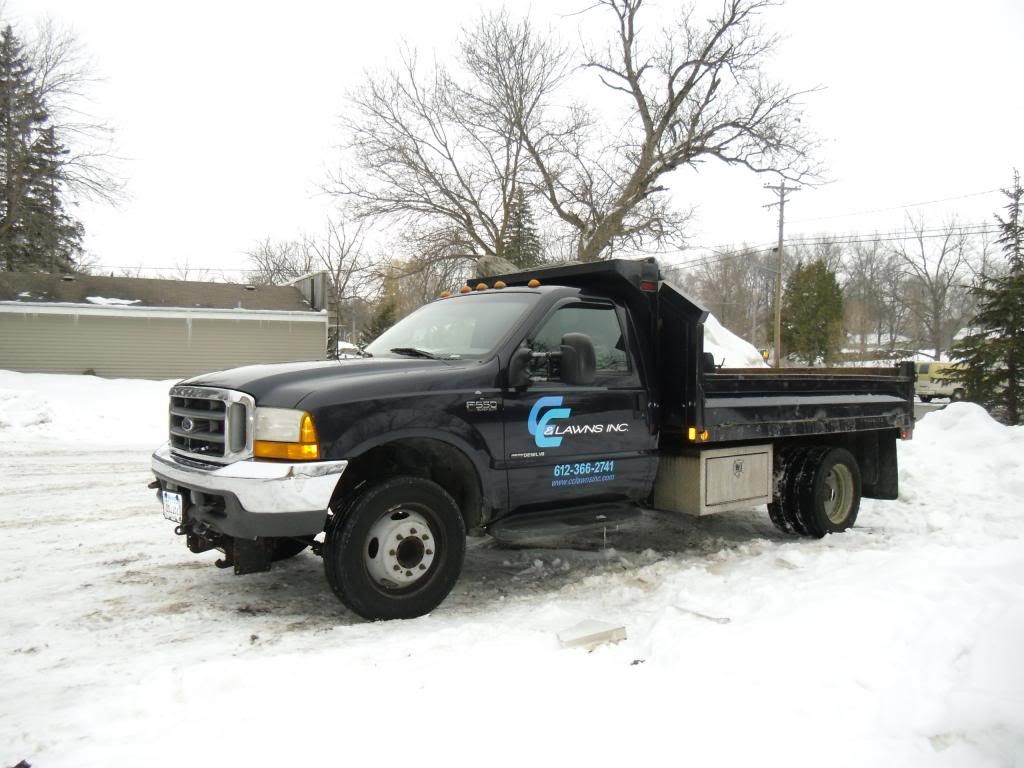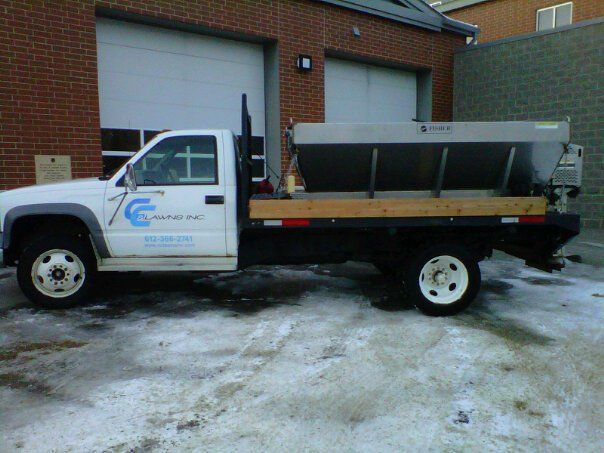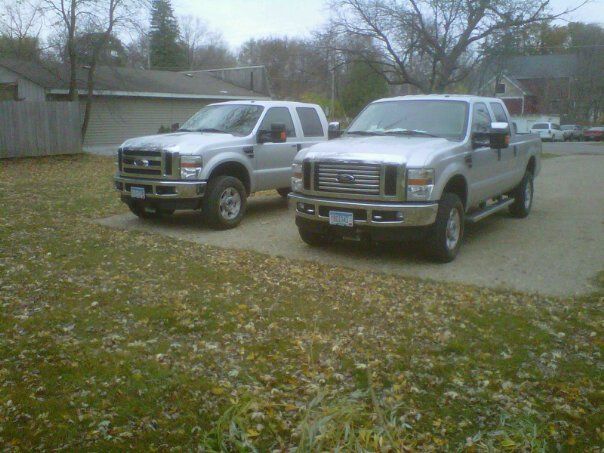 Posting Rules

You may not post new threads

You may not post replies

You may not post attachments

You may not edit your posts

---

HTML code is Off

---
Layout Style: