02-13-2013, 05:31 PM
LawnSite Fanatic

Join Date: Oct 2006

Location: Harvey,LA

Posts: 10,428
Quote:
Originally Posted by
georgialawn88
krayzkajun, thanks for your concern it mean alot to me!!! my license number is 01164 in state of georgia if you wanna check to make sure. do you need my expiration date as well? i can provide if needed.

and no, im not a pw company advertising lawn apps now, i have a business in pressure washing and lawn apps. would you like my info for that as well? thanks for your response bud..... private message me for my SSN if u need that also! thanks!
most people would respond back to this with a smarta$$ remark, but im not going too.
you stated you have been doing pressure washing for 8yrs or so. and the your first post was worded made it seem now this year you decided to do lawn apps. Do you do lawn maintenance or just pressurewashing/lawn apps. you problem may be the whole pressure washing company advertising lawn apps. people are going to be really sceptical even though your are licensed.
When it comes to advertising, its all about name/brand recognition. you have to advertise to the same areas multiple times inorder to getthe most effective return rate. plus timing is always key. i had my first batch of EDDM postcards delivered three weeks ago, since dlivery ive gotten over 10 calls, but now today is the day after Mardi Gras(i live near New Orleans) and the holiday time is over. ive gotten 7calls today alone. so now people are starting to worry about their yards. give it time. maybe next week go hit those same houses again. Ive had people hang on to fliers/door hangers for over 2yrs.
if you have any questions, i would be more than happy to give my advice.
Maybe post of a pic of your postcard.
__________________
Landscape Contractors
Louisiana Licensed: Landscape/Horticulturist, Commercial Ground Applicator, Arborist, Irrigation Contractor, Utility Arborist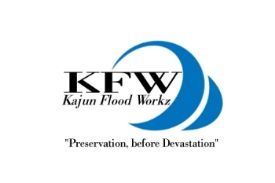 Onsite Sandbagging, Palletized Sandbags & Bulk Totes, Emergency Response, Erosion & StormWater Barriers
Posting Rules

You may not post new threads

You may not post replies

You may not post attachments

You may not edit your posts

---

HTML code is Off

---
Layout Style: