03-26-2013, 08:54 PM
LawnSite Fanatic

Join Date: Apr 2005

Location: Show'n my truck off !

Posts: 10,937
Here's a busy Tech's workbench....... Instead of taking time to clean it I set up a 3x3 table to work off of, Just finished a Honda clone cam change on top of a 55gal drum cuz my table was cluttered up......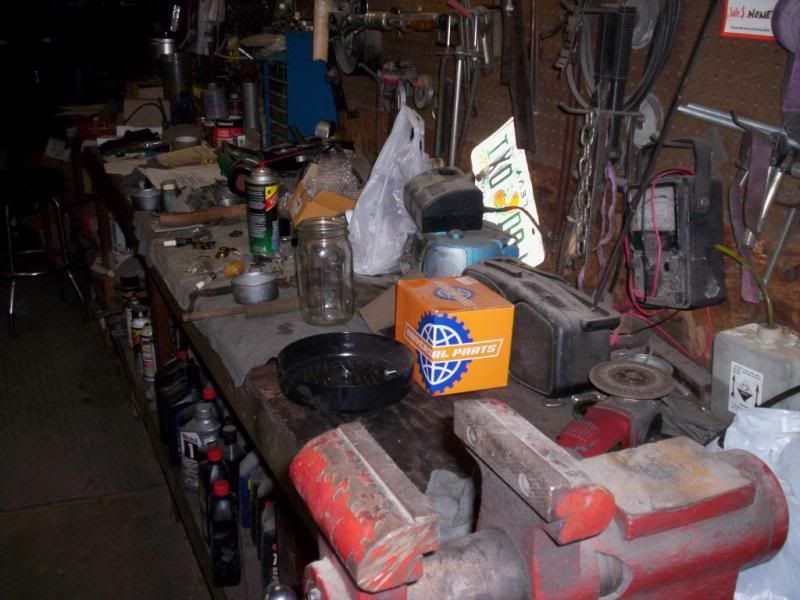 Looks like I'm gonna have to go into work on my day off to get it cleaned up before mow'n season starts......
__________________
Quote:
Originally Posted by
piston slapper
You never learn anything until you admit you don't know it all...
"Why go out preserved when you can go out beat up, worn out, sliding in sideways screaming, Holy Sh!t What A Ride" !!!
Posting Rules

You may not post new threads

You may not post replies

You may not post attachments

You may not edit your posts

---

HTML code is Off

---
Layout Style: