08-24-2013, 12:21 PM
LawnSite Member

Join Date: Jul 2011

Location: Metro Atlanta

Posts: 27
I talked to my lawn treatment guy at length yesterday when he stopped by for my regular service treatment. He said he thinks I have some sort of disease or fungus going on. Could be from all the rain we've been getting in GA. Pic after my most recent cut: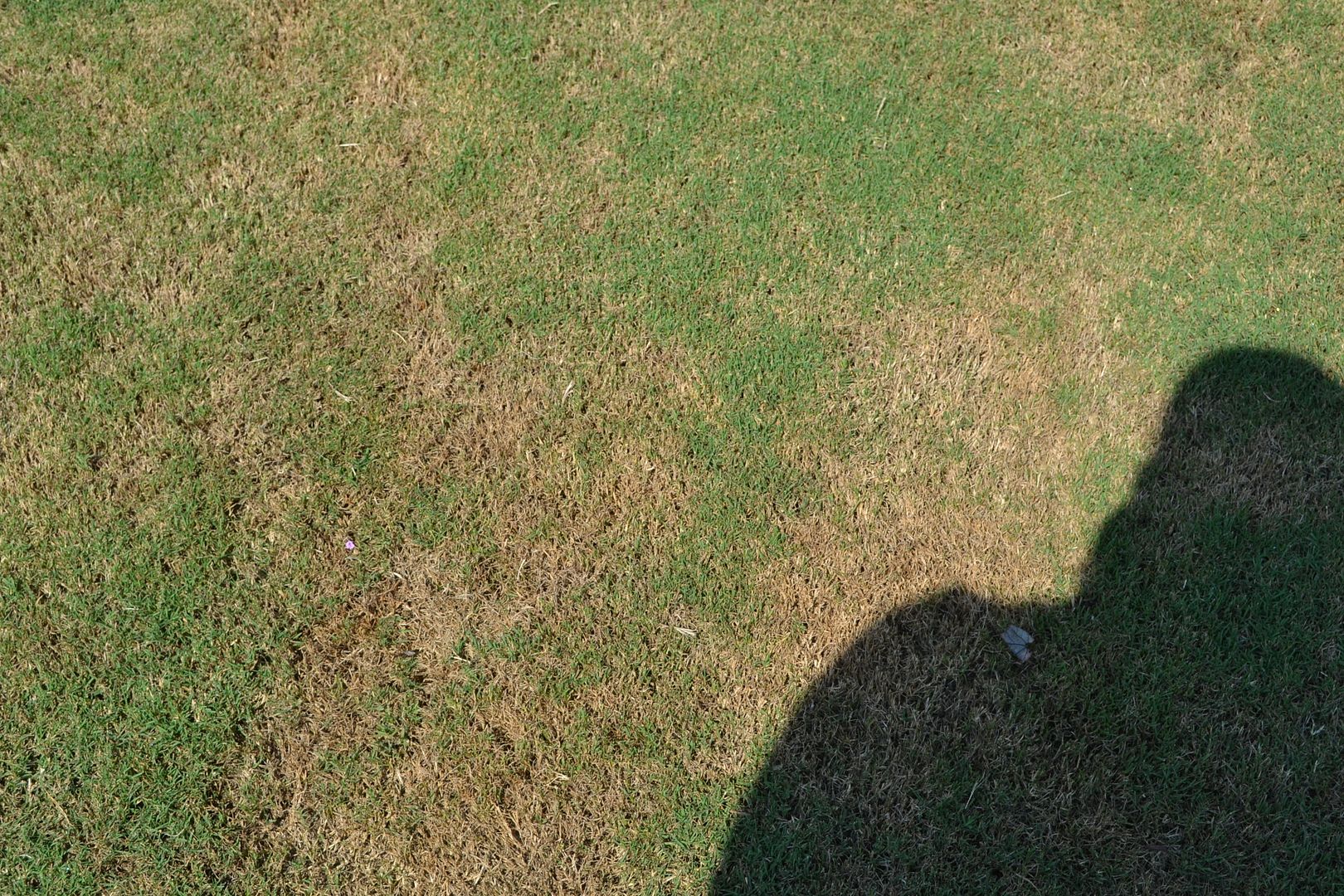 He was a young guy but seemed pretty knowledgeable. He also said he didn't know if treating it this year was worth it but not sure I agree. Ironically enough I'm on a mailing list from a local nursery called Pikes and their newsletter / email that I got this morning: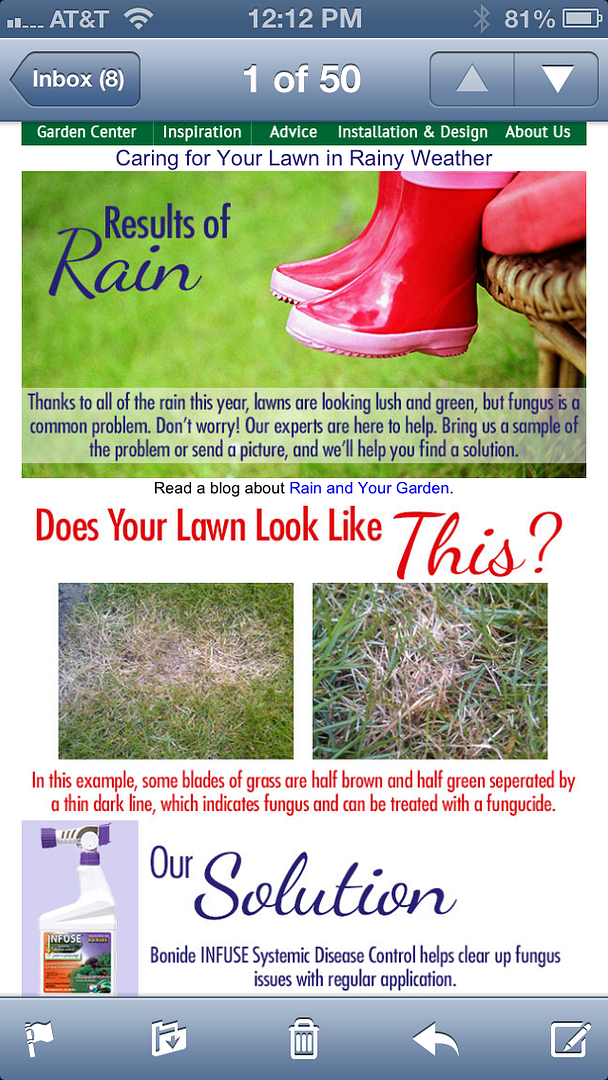 Anyone familiar with this?

My lawn treatment company has a treatment service for turf grass diseases but I wonder if I cold self treat for much less.....results are my main concern...
Any thoughts? Thanks in advance.......
Posting Rules

You may not post new threads

You may not post replies

You may not post attachments

You may not edit your posts

---

HTML code is Off

---
Layout Style: