04-03-2014, 10:48 AM
LawnSite Bronze Member

Join Date: May 2013

Location: central IL

Posts: 1,552
I'm not real sure what's going on here, as I don't do this kind of work. However, the homeowner has hired a landscaper to come in and do a complete renovation of the whole property. The partial stones are something I don't understand, since only every-other run has them. There's a water problem, behind this wall that'll have to be addressed, for sure.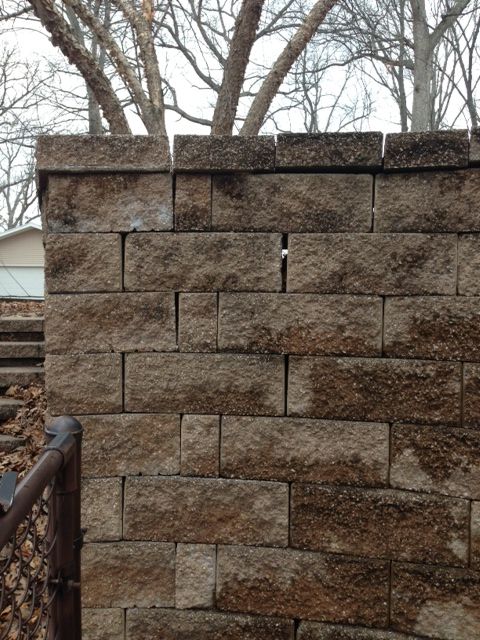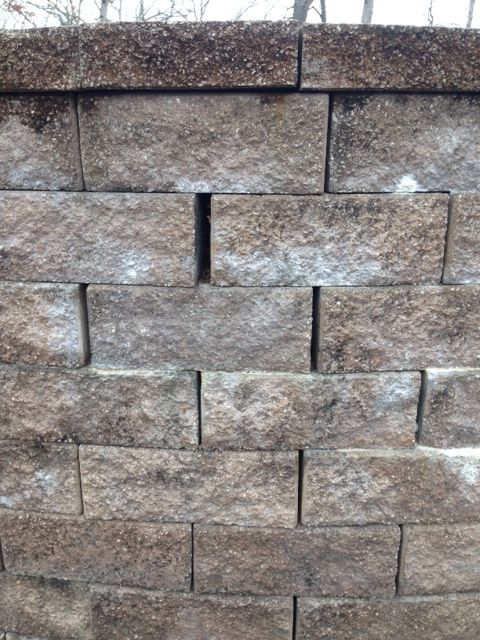 There's something going on with the 3rd thru 6th runs, here. It's like the wall is moving outward and that area is the only part that isn't. Or, it was set back, in relation to the rest. It's a pretty good indentation.
Ideas or thoughts?
__________________
1st Class Lawn Service
'13 Hustler X-ONE, 60", Kohler ECV749 EFI
'05 Hustler FasTrak, 42", Honda GXV530
'13 & '14 Toro Timemaster 30"
'02 Lawn Boy SilverPro 21"
Stihl BR600 blower
Stihl BG55 blower
Stihl FS55R trimmer
Stihl KM55R Kombi system
Stihl MS180C chain saw
Stihl HS45 hedge trimmer
RedMax Reciprocator
Echo SRM225 trimmer
Echo GT-2000 trimmer
Gravely WB edger
Husqvarna 580BTS blower
Dolmar 245.4 string trimmer
'06 Chevrolet Silverado
'13 Bravo Star, 7'X12', V-nose
Posting Rules

You may not post new threads

You may not post replies

You may not post attachments

You may not edit your posts

---

HTML code is Off

---
Layout Style: