05-28-2014, 12:37 AM
LawnSite Member

Join Date: May 2014

Location: wheeling,wv

Posts: 13
MOWER REVIEW: 2014 Cub Cadet Commercial z-force sz 48" zero turn
---
So I did ALOT of research before buying this mower today, and I found that there were no reviews for the new 2014 commercial z-force SZ models (zero turn with steering wheel), so I thought i would write a few things down from my first day of mowing.
I bought this mower because of the recommendation of a few other lawn care guys locally.
This specific model is Zero Turn but still has a steering wheel! It is powered by a 23hp Kohler Confident engine and two HydroGear 3100 transmission in the rear.
I bought the 48" deck, and it seems to have more power than it needs, which is a good thing considering I was mowing at the max 8mph in grass that hasn't been cut for 12 days!
Has amazing traction, no need for chains or knobby tires. The zero turn works as well as a machine with lap bars, but is much easier to pick up AND 100% better on slopes because you can turn the front wheels as opposed to castor wheels needing counter steered on normal zero turns.
The seat is super comfortable. Im not just saying that! Its worth a trip to the dealer just to sit on it! All the controls are very easy to reach and adjustable seat + steering wheel help a lot. I will say the reverse pedal is too high, you have to pick your heal up to reach it!
As for the price / warranty. The website claims the msrp is $7,199. I walked into my dealer and he said to take it home it would be $5,499! I then asked if I had to buy it that day in order to get that price, and he said that's what he sells them for to anybody, so I wasn't getting any deal. Therefor, the only haggling I did was to get a free Hat and Keychain, which I wore home!
In all, I tested stand on mowers (toro grandstand), multiple lap bar zero turns, and of course some garden tractors, but the day I drove this I paid for it cash. In my opinion, its the best zero turn on the market for sloped terrain.
I can take a few pics tomorrow and post them up for you guys, for now here are some from google image.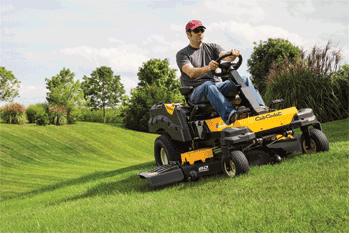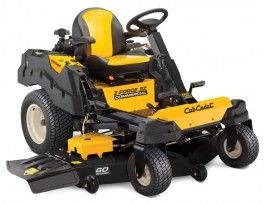 Posting Rules

You may not post new threads

You may not post replies

You may not post attachments

You may not edit your posts

---

HTML code is Off

---
Layout Style: