06-24-2012, 09:32 PM
LawnSite Fanatic

Join Date: Apr 2005

Location: Show'n my truck off !

Posts: 10,277
Quote:
Originally Posted by
Duekster
It likely has been maintained to the letter of the mfg recommendations.
That's the way my rental department (shop foreman) is ran, If a machine isn't 100% it doesn't get rented or sold. The last thing I want is to cause a contractor or even homeowner down time from faulty equipment.....
__________________
Quote:
Originally Posted by
piston slapper
You never learn anything until you admit you don't know it all...
"Why go out preserved when you can go out beat up, worn out, sliding in sideways screaming, Holy Sh!t What A Ride" !!!
08-10-2013, 02:02 AM
LawnSite Member

Join Date: Oct 2012

Location: Birmingham Al

Posts: 143
I've purchased some from rental houses with great results. Now a competitor of mine has bought tons of stuff. Sod cutter. Rescue saws, chainsaws, mortar mixer, concrete mixer, etc. they lover the stuff he picked up a wackier tamp last week for $350.00 I was pissed cuss I need one bad
08-28-2013, 10:39 PM
LawnSite Senior Member

Join Date: Mar 2005

Location: Cleveland/Columbus, Ohio

Posts: 552
Be careful and check out the equipment! The big "green" rental place sells a lot of their equipment with problems. I bought a rollback truck from them - Blown head gasket. Drivers daily logs I found under the seat noted the issues. They denied it and refused to do anything about it. An equipment dealer bought 10 skidsteers from them and ended up sending 8 to the auction because of major issues. Not all rental places are the same, but some sell equipment for a reason!
__________________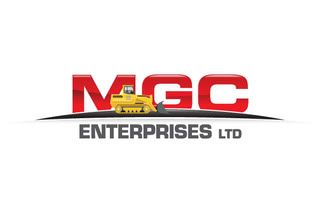 Posting Rules

You may not post new threads

You may not post replies

You may not post attachments

You may not edit your posts

---

HTML code is Off

---