05-06-2015, 05:10 AM
LawnSite Member

Join Date: May 2015

Posts: 9
Anyone here have or starting a business here in vancouver/ lowermain land
---
hey guys so ive been wanting to start a lawn care where i would just mow,blow, egde peoples lawns to start. Eventally i will add preasure washing and junk removal

But right now i do not know where to start. I know i need a business licence to operate. But not sure what about insurance and wcb or taxs can anyone help me out
Posted via Mobile Device
05-09-2015, 12:55 PM
LawnSite Member

Join Date: Jul 2013

Location: Halfmoon Bay, BC

Posts: 70
You definitely need business insurance. You also need to register with Worksafe BC. You don't necessarily need to opt for personal protection.
You can start with homeowner type equipment, but you will soon be looking for commercial.
I started my business in Chilliwack and spread into Abbotsford. I sold and moved to the Sunshine Coast fifteen years ago and haven't looked back. It's a great business to be in.
If you would like to talk, call the number on the truck in the picture. I'd be happy to share my experience.
Glenn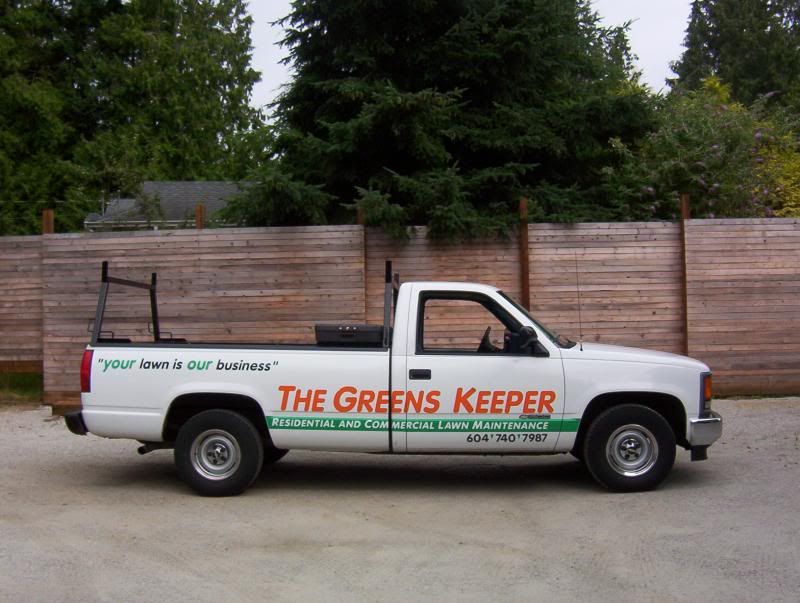 05-09-2015, 01:15 PM
LawnSite Fanatic

Join Date: Nov 2007

Location: Abbotsford, British Columbia

Posts: 10,020
Lots of competition out there, are you sure about starting your own, and not working for someone else? We have a client who is always hiring for his franchise in the Valley.
Posted via Mobile Device
Posting Rules

You may not post new threads

You may not post replies

You may not post attachments

You may not edit your posts

---

HTML code is Off

---
Layout Style: