05-14-2009, 09:27 PM
LawnSite Member

Join Date: May 2009

Location: Seattle, WA

Posts: 1
Toro 2 Stroke - Help with Model Nbr?
---
Hello everyone - new user and new Toro owner here.
After all the research I've done, I bought a Toro GTS Stroke off Craigs today and I'm dying to figure out what model/serial number it is.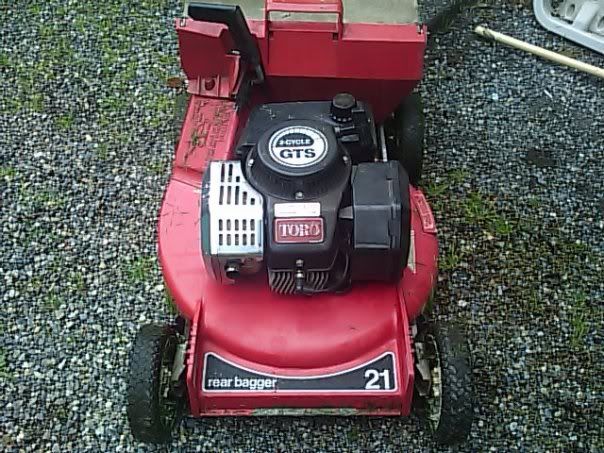 As you can see, the paint has flaked off close to the base of the mower all the way around (and therefore, no model/serial number plates remain).
I'm hoping one of you EXPERTS can quickly give me a clue by just looking at it here
.
Potential identifiers
- the Air Cleaner element is not the smaller one I've seen listed, but is roughly 6.5" x 3.25".
- NO self-propulsion
- Has Blade Clutch
- NO "Commercial" logo's anywhere (bag, etc)
Thanks in advance!!
(p.s. - the mower is awesome!!!!!! runs great and cuts smoothly - beats the pants off my crappy 4 yr old Craftsman - what a disappointment that has been.)
Posting Rules

You may not post new threads

You may not post replies

You may not post attachments

You may not edit your posts

---

HTML code is Off

---
Layout Style: