09-02-2009, 08:43 PM
LawnSite Senior Member

Join Date: Mar 2008

Location: Texas

Posts: 460
They Got Me Today...
---
My crew calls and asked, "Did you loan someone your hedge trimmers?" I was slightly confused becuase they were supposed to be loaded on the truck this morning before they left the shop. I figured maybe they forgot them and went back to the shop and couldnt find them. He says "They were in the truck this morning and now they are gone" I am guessing he though I sent someone to follow them around today and get them out of the trailer. Come to find out, they got them out of the shop and instead of putting them in the cage I had custom build to put hand tools in to keep from someone taking them easily,the instead threw them in the back of the truck. Now im out a new Stihl trimmer. My guys piss me off! Hard to find good help around here.
09-02-2009, 10:55 PM
LawnSite Fanatic

Join Date: Oct 2006

Location: Harvey,LA

Posts: 9,275
tht sux!!!!!
__________________
Landscape Contractors
Louisiana Licensed: Landscape/Horticulturist, Commercial Ground Applicator, Arborist, Irrigation Contractor, Utility Arborist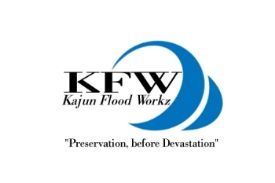 Onsite Sandbagging, Palletized Sandbags & Bulk Totes, Emergency Response, Erosion & StormWater Barriers
09-04-2009, 08:16 PM
LawnSite Senior Member

Join Date: Jan 2004

Location: Warren,N.J.

Posts: 819
That sucks. did they take all of them or just the new one?
Posting Rules

You may not post new threads

You may not post replies

You may not post attachments

You may not edit your posts

---

HTML code is Off

---