03-31-2010, 10:33 PM
LawnSite Member

Join Date: Dec 2006

Location: ohio

Posts: 212
Patio over concrete
---
Well we have done several patios over the last few years, but never have we installed one over a 20 year old concrete pad.
I received a call for a patio job a couple days ago. I went and looked and the homeowner has a Belden brick patio already there, he tells me that the patio has been there for over 20 years. Some of the bricks are crumbling, but most look good, and the patio overall looks good. The outer edges are starting to sink but overall not too bad. Well I pull out one of the bricks and there is nothing but #57 gravel undreneith.
Never heard of that before. (I have no idea what the crete is like underneith)
Well today I stop and ask what the supplier reccomends, and they tell me to glue the outside bricks and lay the rest rite on the concrete.
Now I have read many things on here, but never that. What would you guys do?
Thanks for any help. Andrew
03-31-2010, 10:58 PM
LawnSite Member

Join Date: Mar 2009

Location: Mid Michigan

Posts: 192
Brick Over Concrete Slab
---
We've done quite a few over concrete pads. It works great, as long as the concrete is in good shape and sloping at the right angles and square, you shouldn't have a problem. On this one we glued brick vertical on the edge of the concrete, gave it a nice raised look. Concrete's probably the best base out their...go for it! Just glue the outer edges and lay in the brick, easy as pie.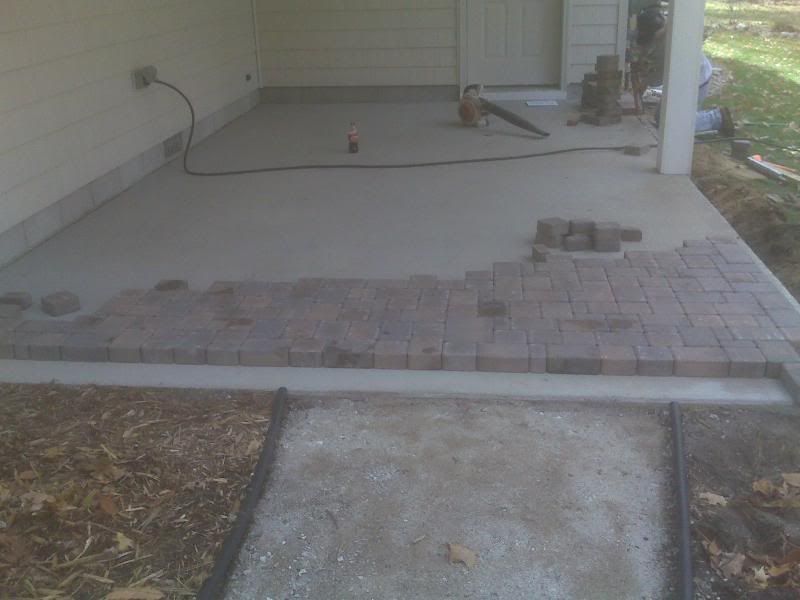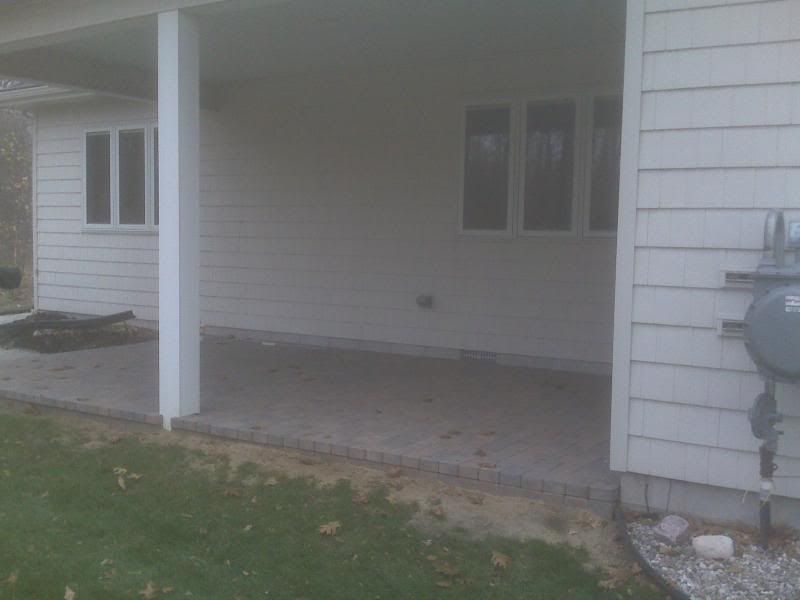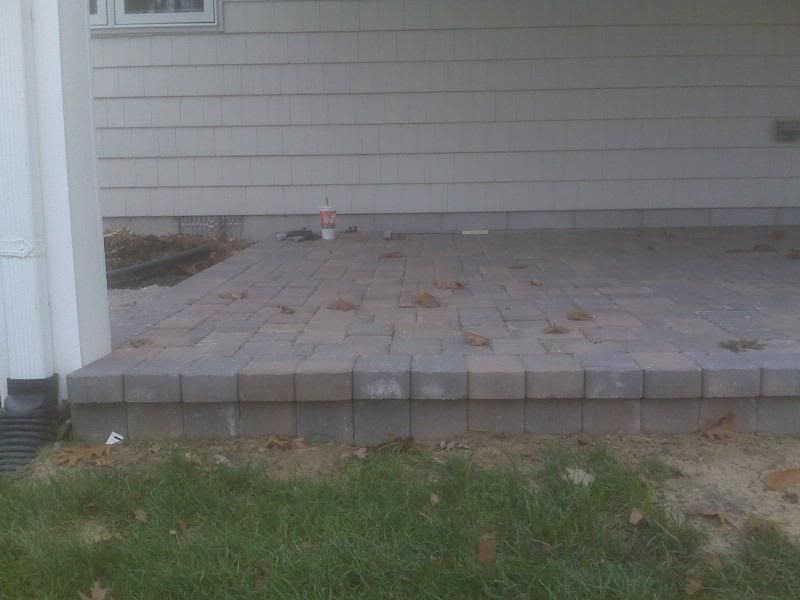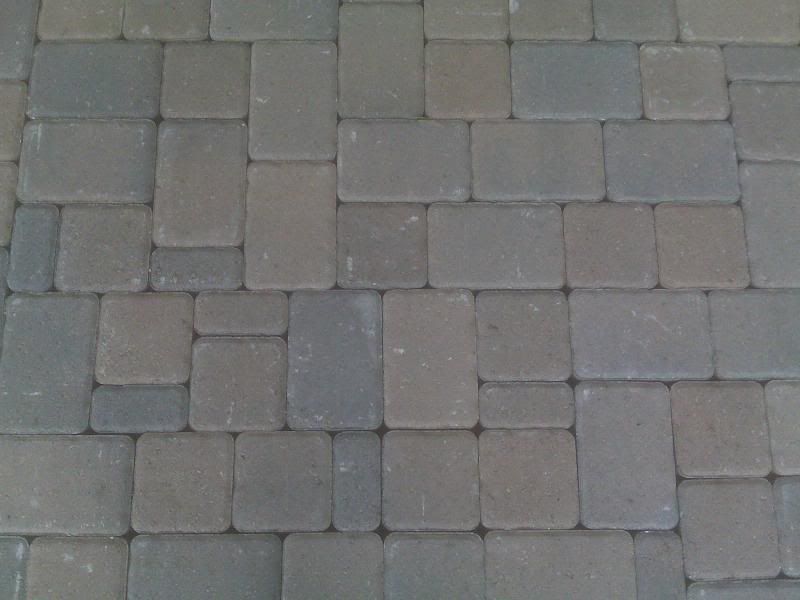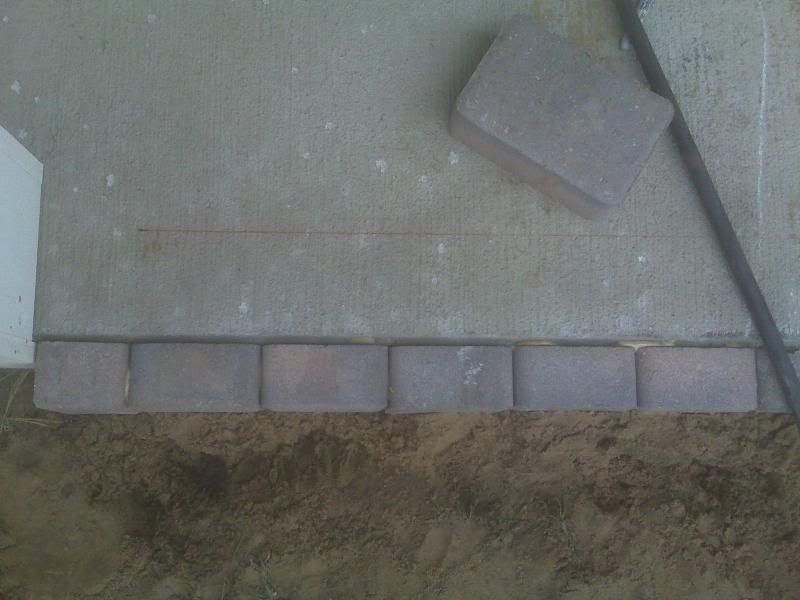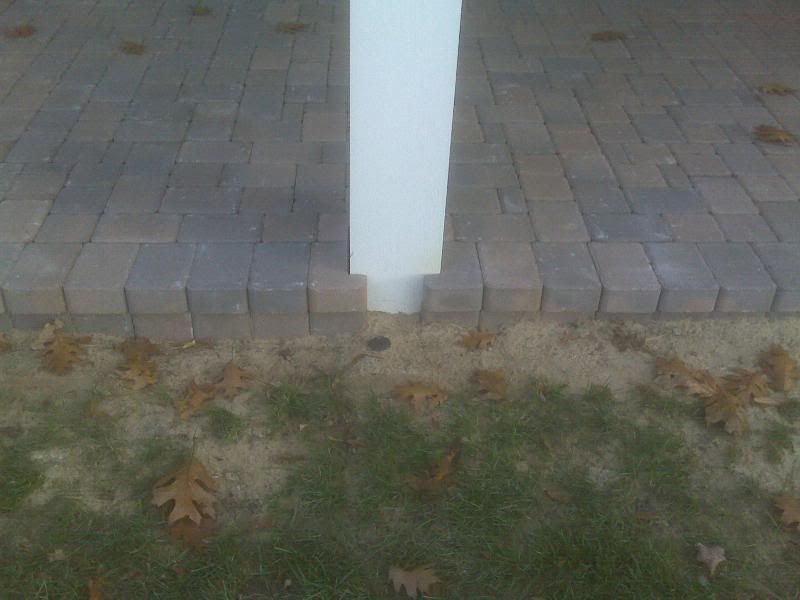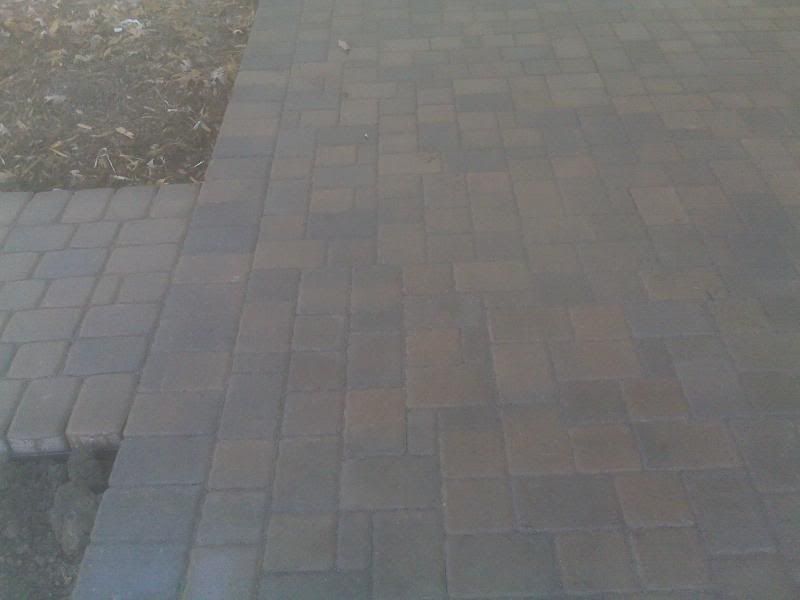 __________________
"We Want to Make You Look Good"
04-01-2010, 09:29 AM
LawnSite Member

Join Date: Dec 2006

Location: ohio

Posts: 212
Thanks! It seems pretty simple, I will turn in my bid today and should know something by the first of next week.

Andrew
Posting Rules

You may not post new threads

You may not post replies

You may not post attachments

You may not edit your posts

---

HTML code is Off

---
Layout Style: