07-30-2014, 09:14 PM
LawnSite Member

Join Date: Sep 2012

Location: South Carolina

Posts: 46
Quote:
Originally Posted by
Nate'sLawnCare
I mostly deer hunt, but getting into turkeys this year. My 17 year old son seems to be more successful at hunting, here's a nice buck he took last fall with his 20 gauge rifled slug gun at 150 yards: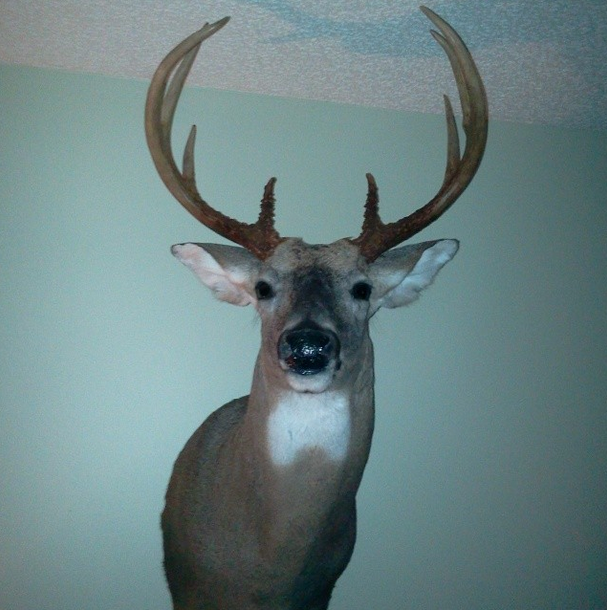 That's impressive, 150 yrds with a 20 guage slug . . . .
Nice deer too.
07-31-2014, 03:02 PM
LawnSite Bronze Member

Join Date: Mar 2000

Location: Sunny Northern California, San Francisco Bay Area

Posts: 1,841
Primarily a bird hunter. Recently got hooked on turkey hunting, but hunt dove, quail, pheasant, grouse, and when invited waterfowl. Also, by invitation deer hunting(this one, I harvested more deer with my vehicles than shot them). I just love to be outdoors.
08-01-2014, 07:07 AM
LawnSite Fanatic

Join Date: Dec 2007

Location: Southern NH

Posts: 24,539
Last winter I had a 14 point buck coming into the yard about every other night. Hoping to find him this fall . Had a black bear wonder thru last Sunday morning.
__________________
Posting Rules

You may not post new threads

You may not post replies

You may not post attachments

You may not edit your posts

---

HTML code is Off

---
Layout Style: