05-02-2012, 02:33 PM
LawnSite Member

Join Date: May 2012

Posts: 103
Equipment for a beautiful Online Presence
---
I am just starting out, money is tight but I have managed to get some decent equipment to start.
Echo GT-200r ,Husqvarna 150BT, (2) 21 inch mowers one snapper (self propelled) and one lawn boy(push) they are not commercial but they get the job done for now, older edger that works real good, and I have some non commercial grade back up
I plan on offering you guys a service as a way to make money to fund my truck fund and equipment/advertising material fund
I am buying a truck hopefully in a few days my truck just needs to sell
http://newjersey.craigslist.org/cto/2940052381.html
(if interested needs to go asap)
The truck I am hopefully getting is 96 chevy 4x4 with dump insert
I am a graphic designer, I can show you some of my work .. I work part time for my uncles company. I am offering to design you a basic website with a professional look. A website is like an extension of your business card, so with a big % of people using the web it would be a plus to have something pleasing to the eye and not out dated
I also do fliers(door hangers, post cards, regular flier etc.), brochures, business cards
I also do part time Junk Removal , which I am my own boss
here are pics of the flier and business card I designed
You will end up saving a lot of money and you will be getting a great quality I am a perfectionist
I also designed a basic website for it "
http://www.JunkRight.com
"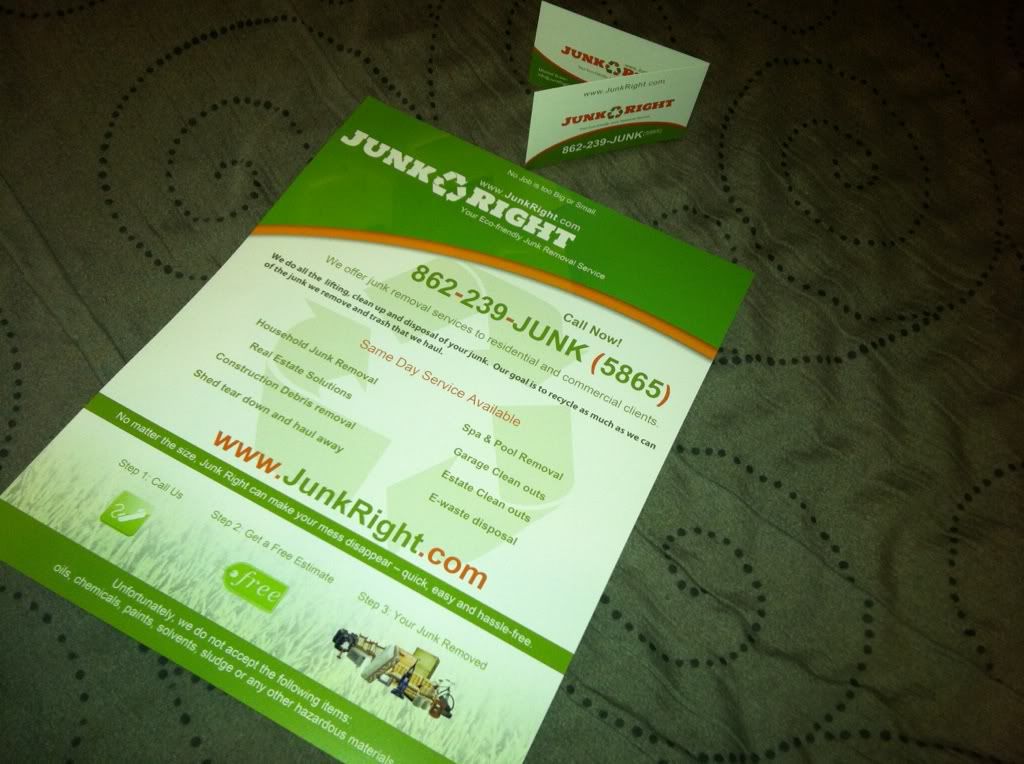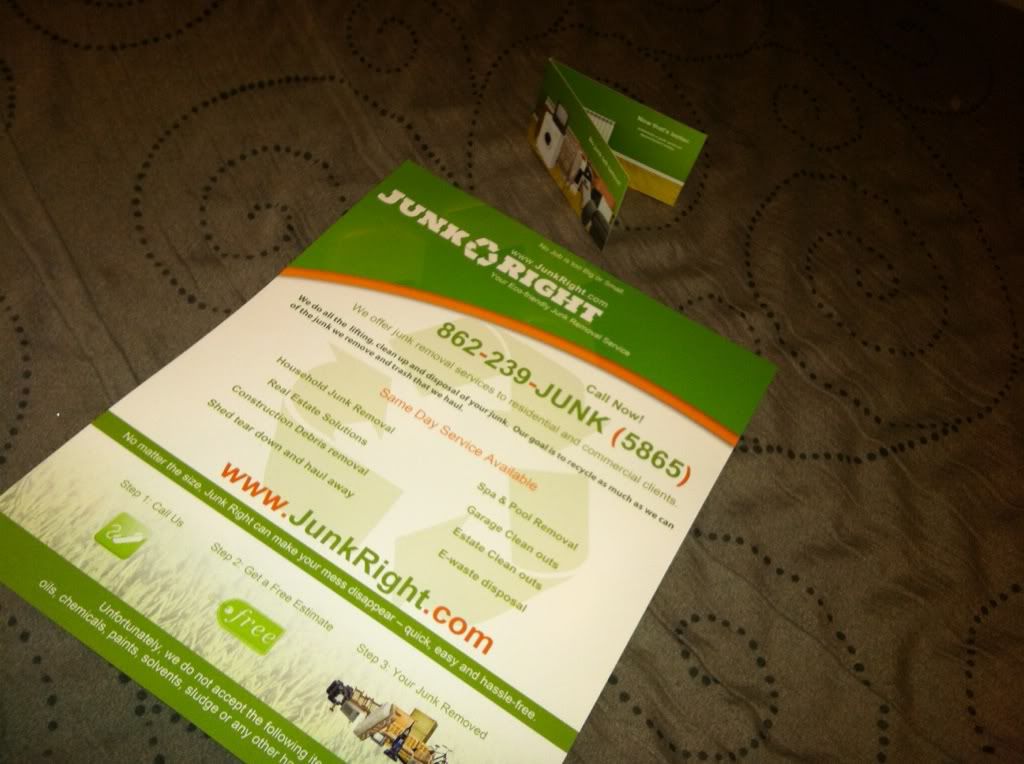 the business cards I designed for the Junk Removal was something I wanted to try.. it opens up in the front you see junk, when you open you see a clear room
Idk what else to say, feel free to ask me anything
Posting Rules

You may not post new threads

You may not post replies

You may not post attachments

You may not edit your posts

---

HTML code is Off

---
Layout Style: