08-22-2013, 01:45 AM
LawnSite Gold Member

Join Date: Dec 2010

Location: Pittsburgh PA

Posts: 3,663
Lawn Boy 3003 Out for the Trash
---
Saw this sitting at the curb today.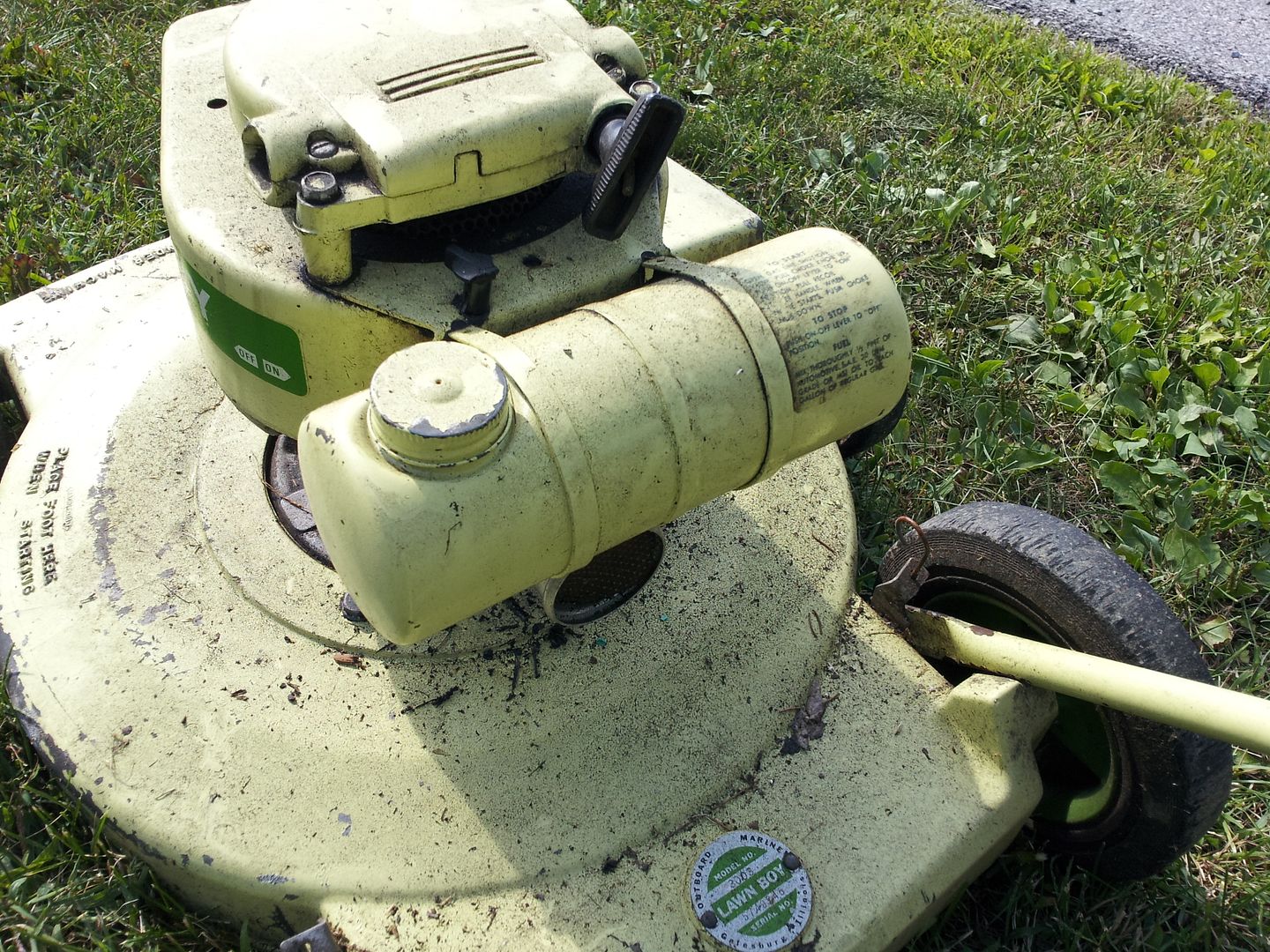 I had to take a pic. I got out of the truck and as I approached to take a photo, I noted an older gentleman sitting on the front porch, so I waved, and told him I saw the old mower and just had to take a picture of it.
"You can have it if you want it", he said.
I told him my wife would shoot me if I brought home another mower. I really have no room for it and I don't have the time to tinker with such things. He said he couldn't get it running and put it out for trash pickup on Friday.
I started snapping pics and I heard him say "I dunno... with you taking all those photos, I have to wonder if it's worth something now!" LOL
I wished him a good day and headed to the next job.
Cool, old mower.
08-22-2013, 10:46 PM
LawnSite Gold Member

Join Date: Dec 2010

Location: Pittsburgh PA

Posts: 3,663
Anyone ever use one of these?
08-22-2013, 11:23 PM
LawnSite Senior Member

Join Date: Jun 2009

Location: Tulsa OK

Posts: 529
That's pretty awesome. I started with an old lawn boy in the early 90s. This mower is way older then that
__________________
Bailey Lawn Service of Tulsa
61" turf tiger with kohler efi
36" scag v-ride
Shindaiwa t-270, eb-630
Scag giant vac w/ 18 hp vanguard
Redmax 8500
Posting Rules

You may not post new threads

You may not post replies

You may not post attachments

You may not edit your posts

---

HTML code is Off

---
Layout Style: