10-31-2013, 04:49 AM
LawnSite Senior Member

Join Date: Oct 2009

Location: River Hills Wi. Age. 56 year old fart

Posts: 422
Good point 09daxman.
__________________
Ehlers Lawn Care & Snow Plowing LLC.
10-31-2013, 08:32 AM
LawnSite Member

Join Date: Mar 2011

Location: Layton, NJ

Posts: 180
I'll throw this out there as something to check although I don't think this is your issue as your blow out isn't as bad as my one helper had. Have you lifted the fron of the mower and rotated the blades and confirmed you paddle in the vacuum is rotating the right way? My helper put the bagger on at one account and had the belt routed correctly around the pullies however he had the V side of the belt running around one pulley rather than the flat side. I have a scag bag system, not the one you have. Anyway, this caused the paddle to run backwards. Basically what was happening was the blades and paddle were fighting each other and I was getting major blowout. Even though it was running backwards it was still filling the bags (just at a slower pace).

Like I said I doubt this is your issue because your blow out is much less than what we were experiencing, but figured it could be a quick check for you.

Best of luck to you. I know how frustrated we were until we figured this out.
11-04-2013, 06:45 PM
LawnSite Member

Join Date: Jul 2011

Location: Oakdale, MN

Posts: 61
Well this past weekend I finally got sometime to do some experimenting and I figured out the issue. But here is a run down on my set up.
Here is my truck, trailer, mower, and leaf box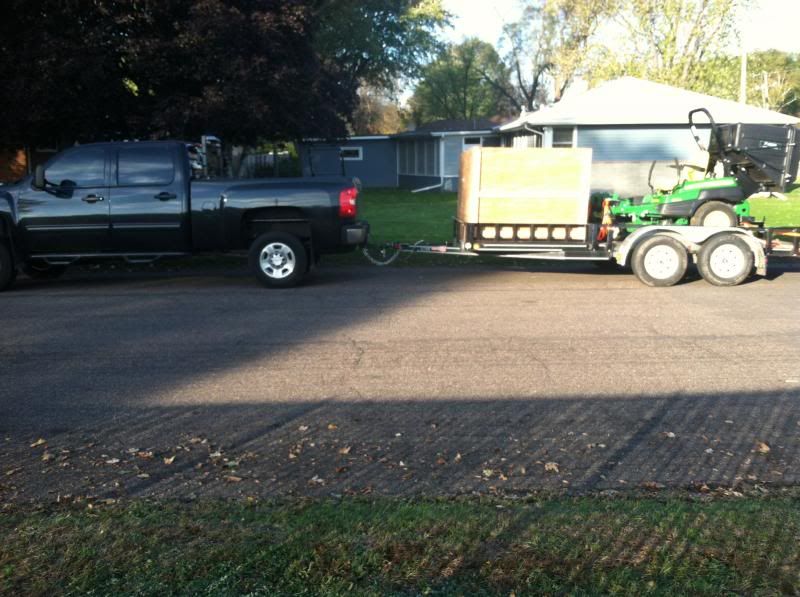 Here is my mower and bagger set up, as I said before its a 2010 Z910A john deere with 110 hours on it with suspension seat, this thing is awesome. I love it, it cuts so nice, leaves a nice stripe, and runs so smooth. The bagger unit is a protera dump from the seat, with a john deere power head unit.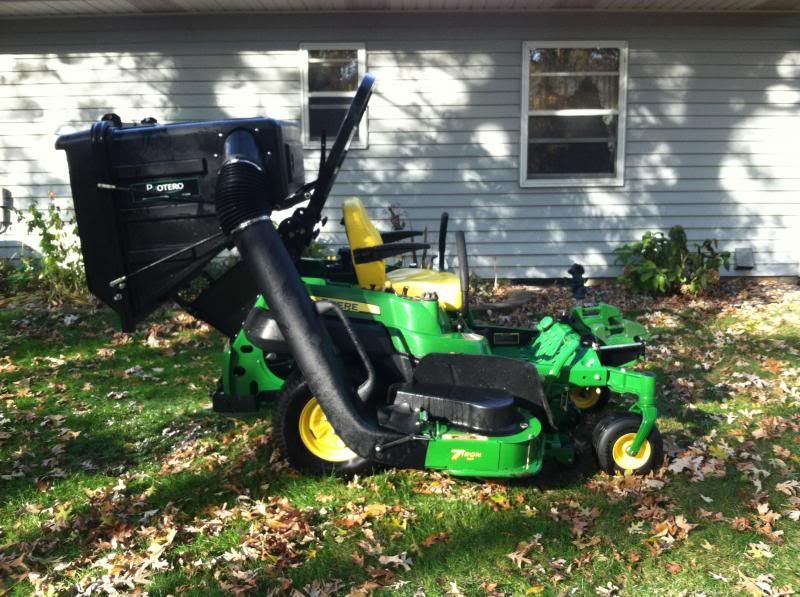 As you can see in the pics that there really isn't any big turns in the tube to restrict the air flow of the clippings going into the hopper, its all the same size tubing. So instead of taking the tube off I just drove around with the back open with the mower on, and while I was doing that I had ZERO leaves being blown out. So I was right with just not enough flow coming out of the hopper. I would like to try and figure out a way to get more air flow out of it but its a 1500 dollar hopper that I don't want to go cut up and try and fix. So I guess Im just going to have to deal with it. Here are some pics of the inside of the hopper and the area where the air flow comes out.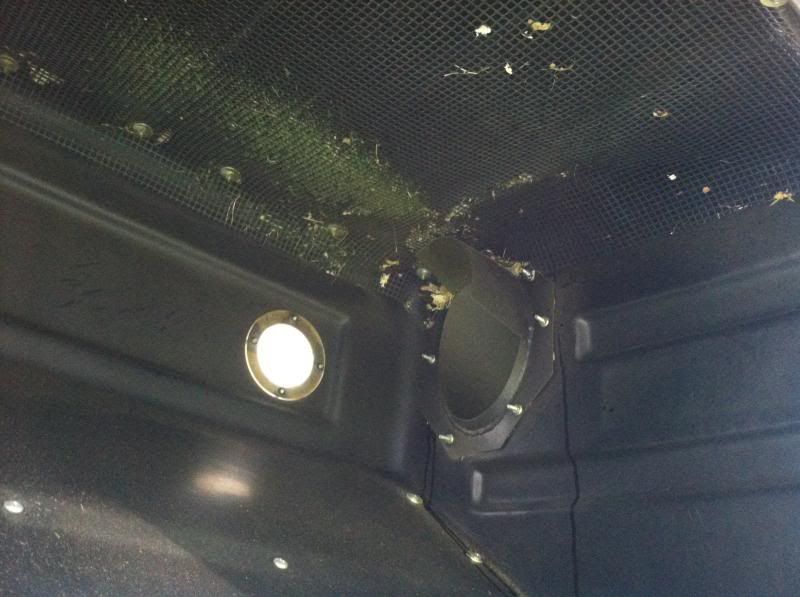 Posting Rules

You may not post new threads

You may not post replies

You may not post attachments

You may not edit your posts

---

HTML code is Off

---
Layout Style: