04-19-2014, 11:24 PM
LawnSite Silver Member

Join Date: Feb 2008

Posts: 2,917
Got the OK from my doctor and this is what I did the next day
---
All heard about my horridle bike accident well they told me light work and after 6.5 months of laying in bed I did 12 yards of Mulch with my friend (Really did 7-8 by myself).
Feels good to work again!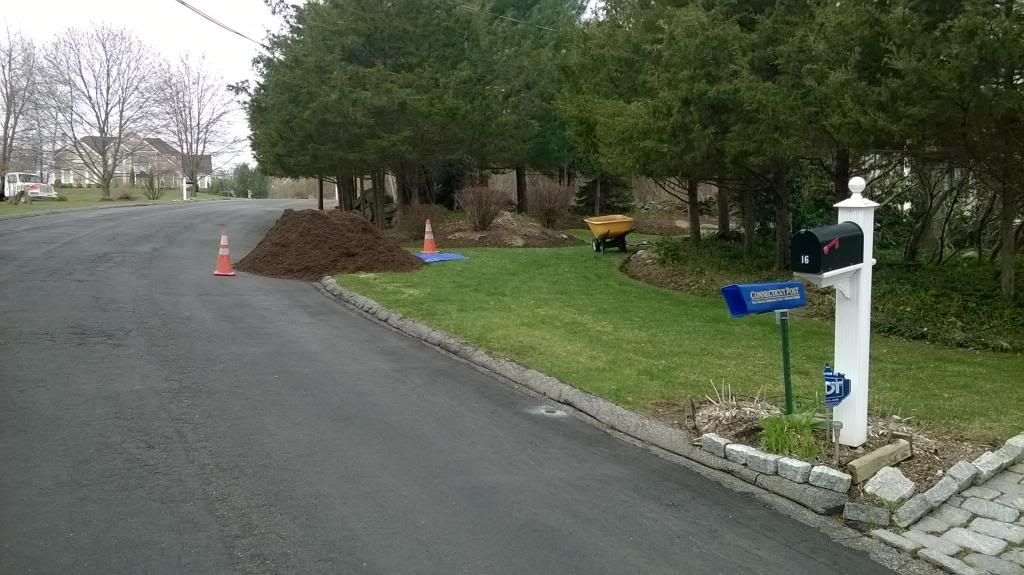 ---
Last edited by soloscaperman; 04-19-2014 at

11:32 PM

.
04-19-2014, 11:27 PM
LawnSite Silver Member

Join Date: Feb 2008

Posts: 2,917
Took us 8 hrs and most of it was up hill and the beds go in deep with a lot of plants in the way. I also did separately 2 yards the next day of hemlock for a special spot where their dog craps. So total of 14 yards. I don't take any pain killers or anything just hope and adrenaline.

I get an xray 3 months again to see if the 26 inch titanium rod or 4 screws move or bend. Rod is in my bone marrow in my upper right femur.I started walking a few weeks ago and after 6.5 months I am so happy I can walk again.
04-20-2014, 12:15 AM
LawnSite Senior Member

Join Date: Apr 2013

Location: Cincinnati Ohio

Posts: 390
Still amazed at that story!
Posting Rules

You may not post new threads

You may not post replies

You may not post attachments

You may not edit your posts

---

HTML code is Off

---