Hi guys I'm selling my wifes Mower. she has had enough walking for her 42 year old frame. so with that I have a `98 Gravely Pro 50 for sale.
I bought it 2 years old and I have keep it in good working order for the last 7 years. I change the oil every spring and its a one pull machine. runs great mows great and I have never had a major failure of anything like engine or deck shafts. I have replaced belts & blades as needed. right know I have the hand grip safetys over ridden because they were causing my wifes hands to hurt. I have a bunch of pics so feel free to ask questions.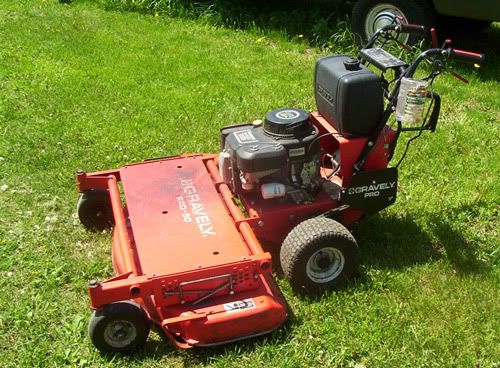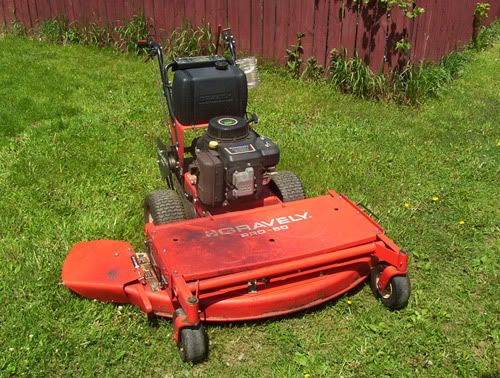 as far as I know its 13 hp. I run 15w40 in it and its a pressurized oiling system( it takes a filter).
I think $1800 is a fair price for it since I can't find any other ones to compare it to except new.
I don't know how fast you can run, but this is rated at 3.9 acres an hour at full speed.
I am just west of Chelsea, Michigan. and no I do not deliver.