the typical cheapo in-line fuel filter i see sold for mowers.. those clear plastic ones with the orangish paper element arent that great.
these are the cheap ones im talking bout: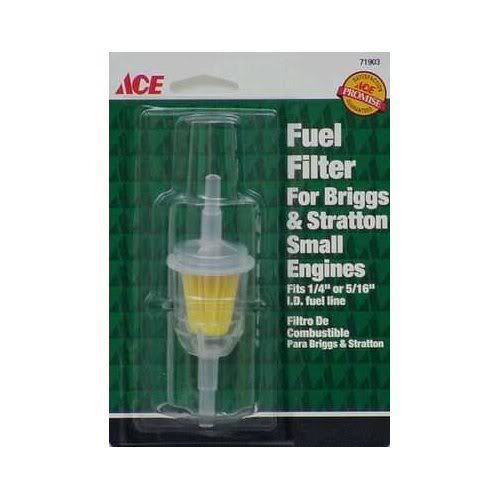 of course these same ones are sold thru j thomas etc but u get the idea.
does anyone know a source for really good in-line fuel filters? i think those standard replacement ones filter to 75 microns, i would prefer at least below 30 microns.
this is for a 14hp kohler .. not exactly sure the fuel line I.D. , but im sure its pretty standard for a 48" WB with a mid size kohler. maybe 1/4"
i know some of you guys that use amsoil and the 15 micron oil filters have looked into this, i'm particularily interested to hear from you.