Hello All,
I am looking for information on core drilling concrete pavers. My lighting job at a pet spa has an outside patio made of these pavers. In order to get a light fixture in the proper place to properly light a Frangipani tree I need to place it in the patio itself. The owner said that she thought core drilling sounded pretty expensive and that she would be OK with just pulling up that square and filling it in with the same decorative rock that she has in a few places.
I think it would look much better and more professional if the paver was drilled and the fixture set in that way. I have never done this before and need to know a few things. My questions are:
1. Is it hard to do? -- I have called around and gotten prices on renting the equipment. The hole would have to be 4" - I am using Unique's Nova light for this application.
2. How easy is it to crack the paver?
3. If I wanted to try and hire an outside person to come drill one hole for me - who should I call(what type of business)?
4. What is the most important thing to know about core drilling?
Here is a photo of the area that I will placing the fixture in.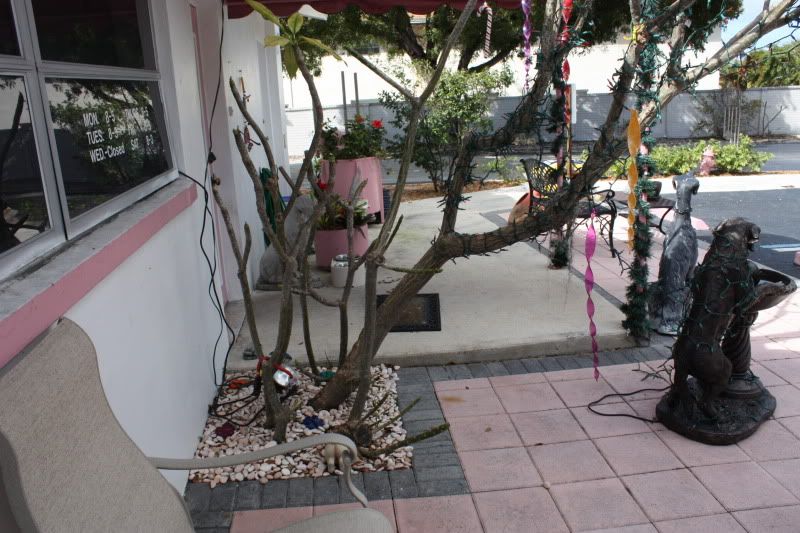 Any and ALL information will be greatly appreciated!!
Thank You!!
Have A Great Day!!
Bobbi