I've been using bungee cords for years now when I need to side discharge some grass that's too tall to mulch or bag. I'm sure a lot of people do it. It's not so hard to figure out how to hold the side cover open.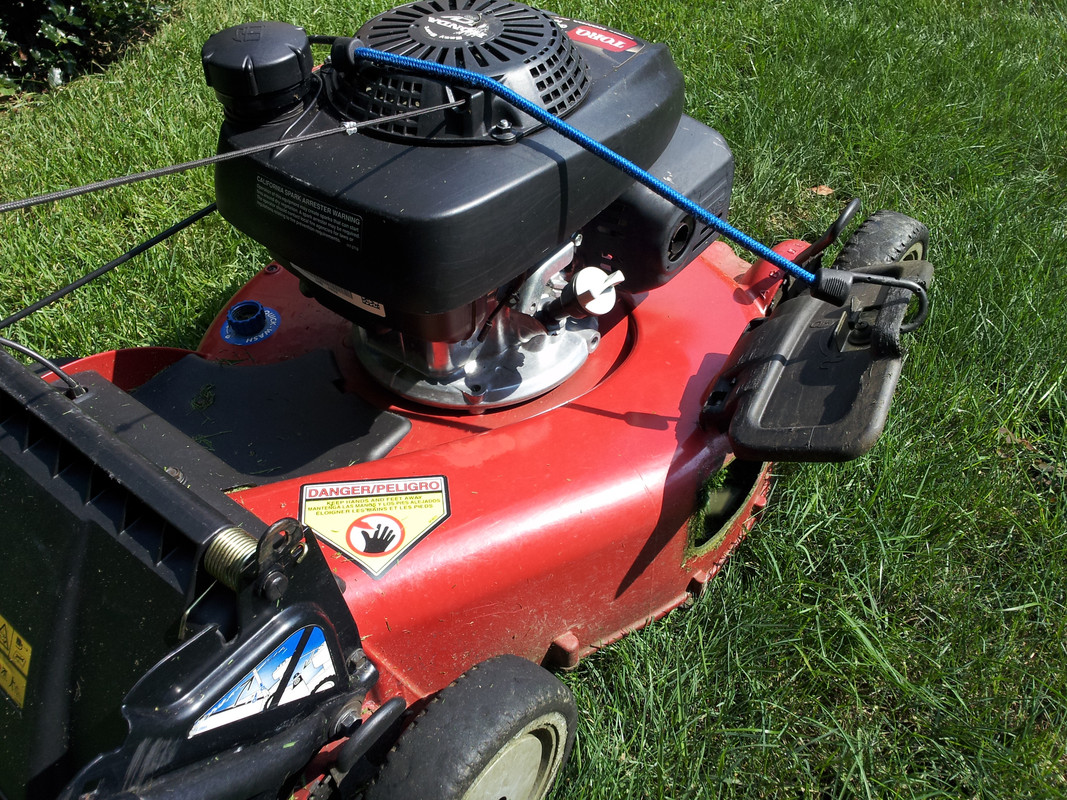 That said, doing it this way is not exactly ideal if you need to open and close the chute multiple times - you have to step away from the controls and move the bungee before proceeding.
There has to be a better way.
I started using the side discharge option more often with my 30" Toro Timemaster because of the way the deck builds up with clippings, and I was working on some ideas for mounting a bracket or two to the deck to run a cable/rope through in order to open the side cover WHILE I'm standing at the controls - open/close without stepping away from the handle.
The tricky part with the Timemaster is that the side cover is under very strong spring pressure and you really need a strong pull "upwards" to get the flap lifted before you can "set" it where you need it.
I sort of put my ideas on the back burner while attending to more important things.
Then one day I was looking for Youtube videos on OCDC flaps for walk behinds and zero turns, when I stumbled upon a video showing how to do what I wanted on a PUSH MOWER!
The idea is so simple, I can't believe I didn't think of it! I had been overthinking the whole thing.
I can't take credit for this method, but I figured I would share it as well as what I did differently to make it work for MY application.
This was so absurdly simple - and it WORKS.
Details in the following posts...