Home owner here. 3 acres of Bermuda, 1.5 hr per mow. I'm finally getting into the game of learning how to sharpen my blades and the importance of balancing. Before I'd just remove/replace with new blades every season. Now that I see the huge dollar savings AND cut benefits of sharpening I'm a believer, even at home owner usage levels.
Got the Oregon 42-047 Precision Blade ball bearing Balancer
https://www.amazon.com/gp/product/B0018U47KU
this season. I wanted to see how bad my angle ground flapper G6s were. What a world of difference. My Z930M now starts up easier and doesn't sound like a rock crusher nor does it vibrate as much. Definitely sold on this small investment in a higher end balancer, even as a home owner.
Anyway, here's my previous set of G6s from last season. Does the cutting edge have to be a straight line parallel to the back line when resharpening them? Other than the sails breaking off/deforming, when is it time to retire a set of blades? Talk about duller than dull! If I had kept up with sharpening them thru out the season, would they wear straighter, instead of that funky kick out at the tip?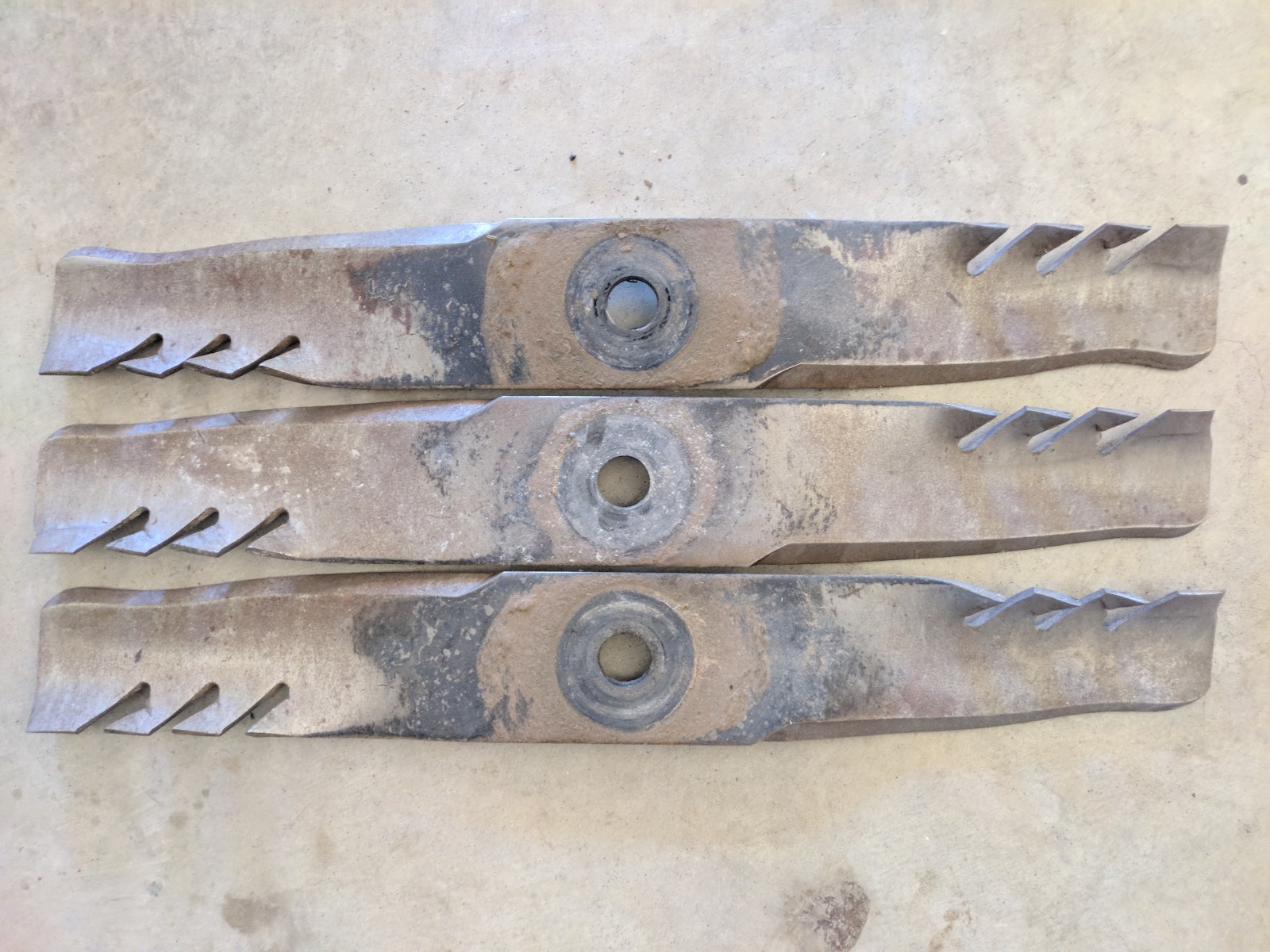 Although I hate buying single use tools, I think I'll probably take the plunge on the
Oregon 88-025 Blade Grinder Economy, 1/3 HP
https://www.amazon.com/Oregon-88-025-Blade-Grinder-Economy/dp/B004BKIIU4
since I can't keep the correct angle with my angle grinder worth a hoot.
Oh and some other anecdotal evidence, I'm going back to the OEM High lift TCU15881 blades. While the G6s are boss on leaf piles in the fall, I felt like the OEM high lifts gave a better overall cut and shot/spread the clippings out better.
Last edited: