My 36" walk behind (not shown) goes to the front of the trailer, off to the passenger side, allowing room for a trash can to sit in the front driver side corner, with some room left for gas cans and such along that wall. For the walk behind, I have a block of wood on the floor (I need to replace it - you can see where it should be) along the side of a back tire to keep it from shifting to the side after adding ratchet straps to eye bolts through the trailer frame.
For the two "push mowers", I put down wood "stops" to keep them from moving forward and hitting the walk behind.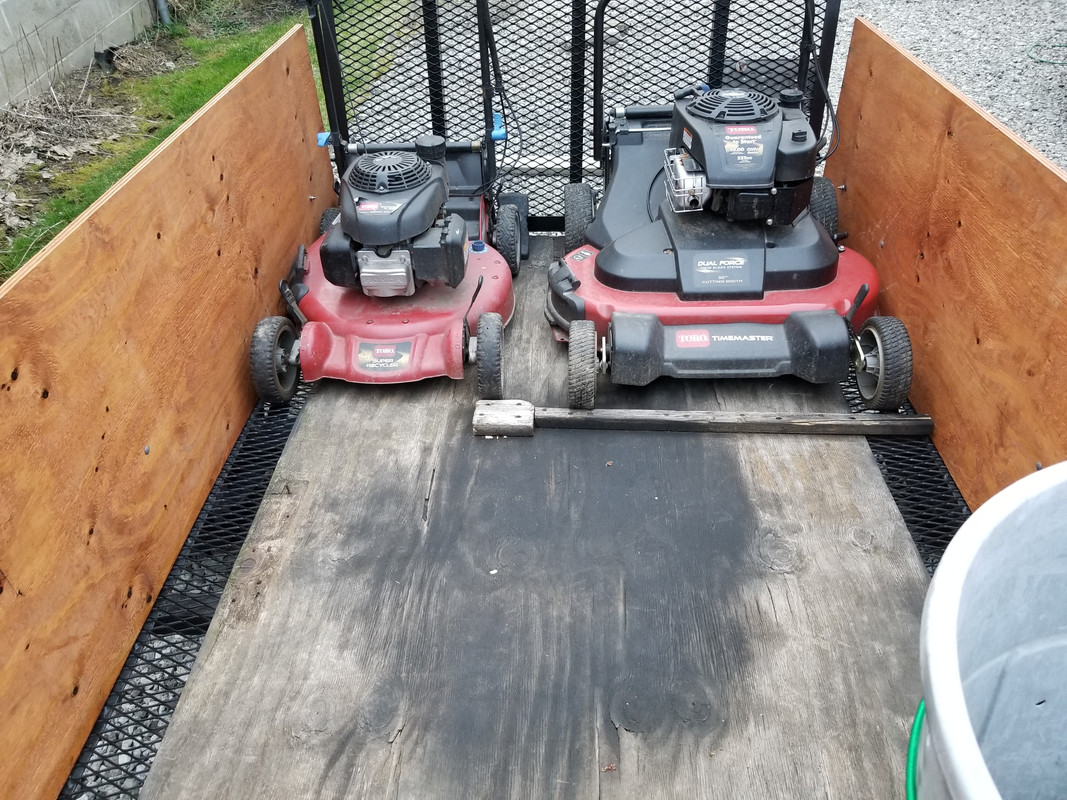 After loading the push mowers, I place a rubber wheel chock behind each wheel, then close the gate, which presses against the wheel chocks, securing the mowers from moving around forward and backward. ( I measured for the wheel stop wood placement by closing the gate against the rubber chocks, pushing the mowers back against then, and then marking where the wood in front of the front wheels needs to be)
I wasn't planning to "explain" this, so it's not shown here, but I then lay a scrap piece of landscaping timber on the floor between the two mower decks, which keeps the mowers from moving side to side. The mowers sort of keep each other from moving that way.