Discussion Starter
·
#1
·
I worked out on I-70 Friday night/Saturday morning. The highway was shut down to allow for the demolition of the Madison St. overpass and some much needed infrastructure maintenance along the section known as the depressed section. It's known as the depressed section because the mainline traffic lanes are below the grade of the city streets and allowing for those city streets to pass over the highway on grade. (did that make sense?)
Anyway, some pictures of the
not
so interesting work, and some taken from a rare vantage point, a closed Interstate.
On the south end of the project, looking east at some of the ramps leading to and from the bridge crossing the Mississippi River, the Poplar Street Bridge. Four interstates, I-44, I-55, I-64, I-70, all cross this same bridge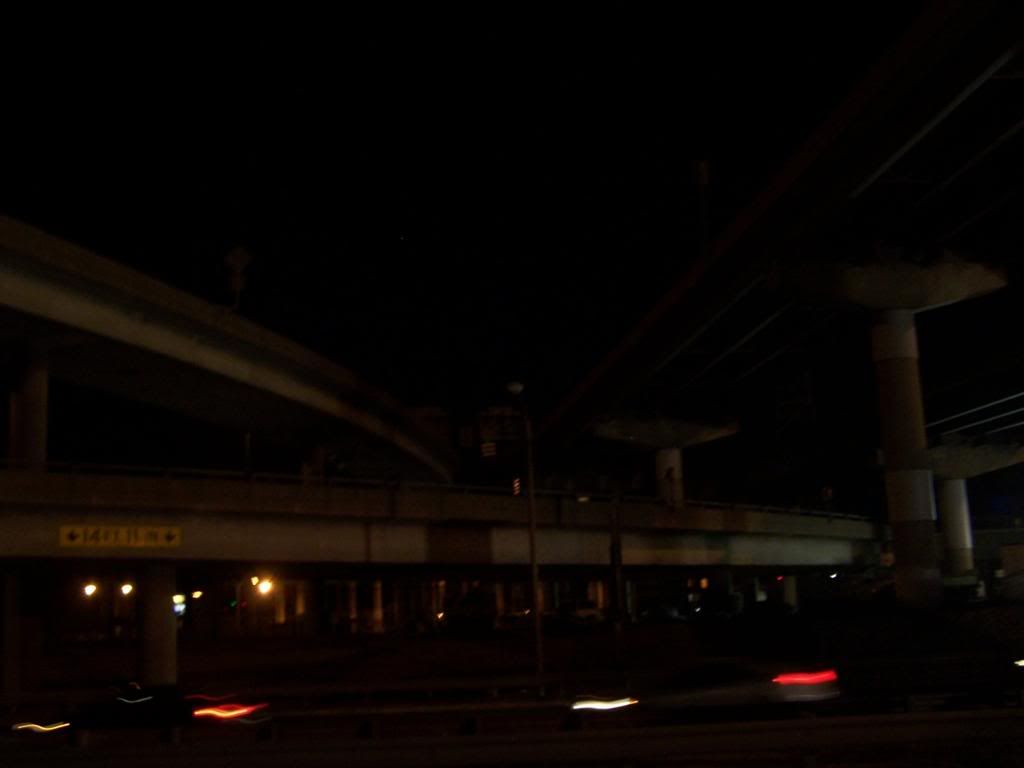 This picture was taken Sat. morning from the north end looking south of our area of work and gives a view of the the closed depressed lanes of I-70.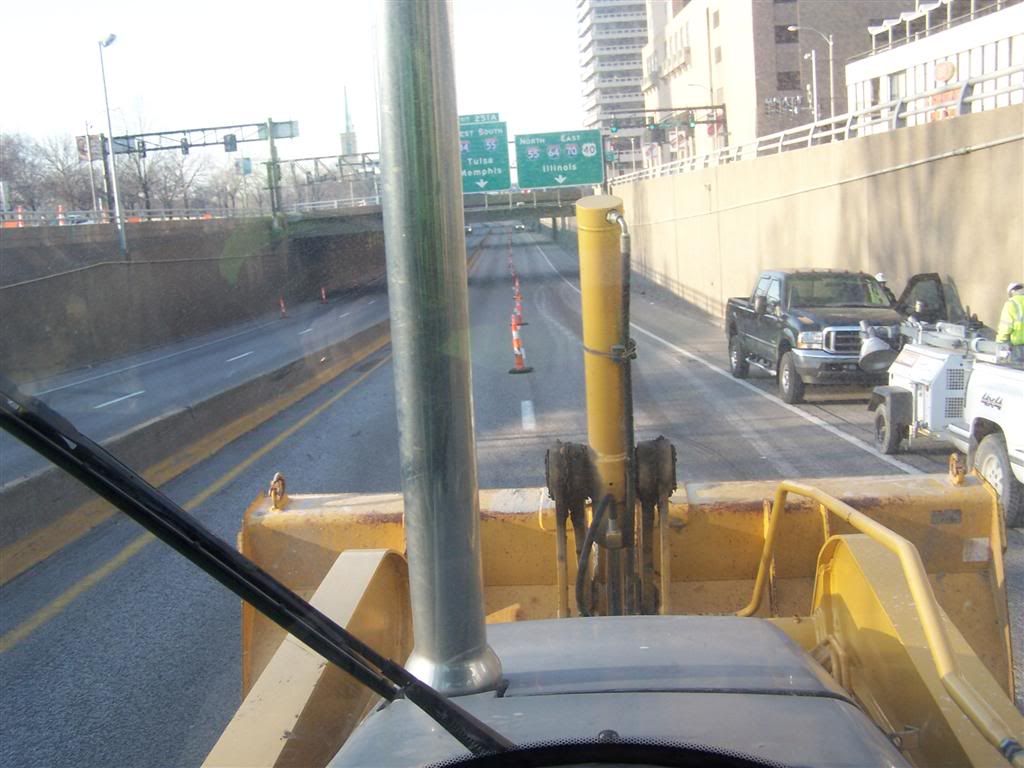 What we were doing was removing, rebuilding, and replacing 25 grated inlets the had deteriorated over the last forty years. Here is a worker sawing the pavement of the first of these.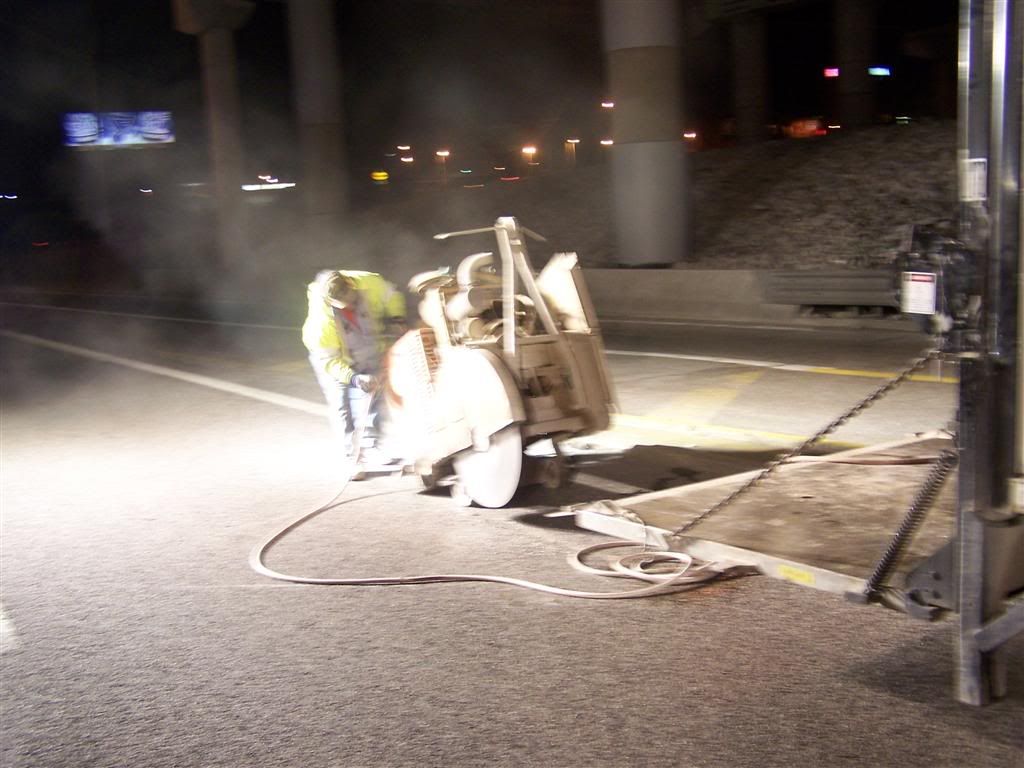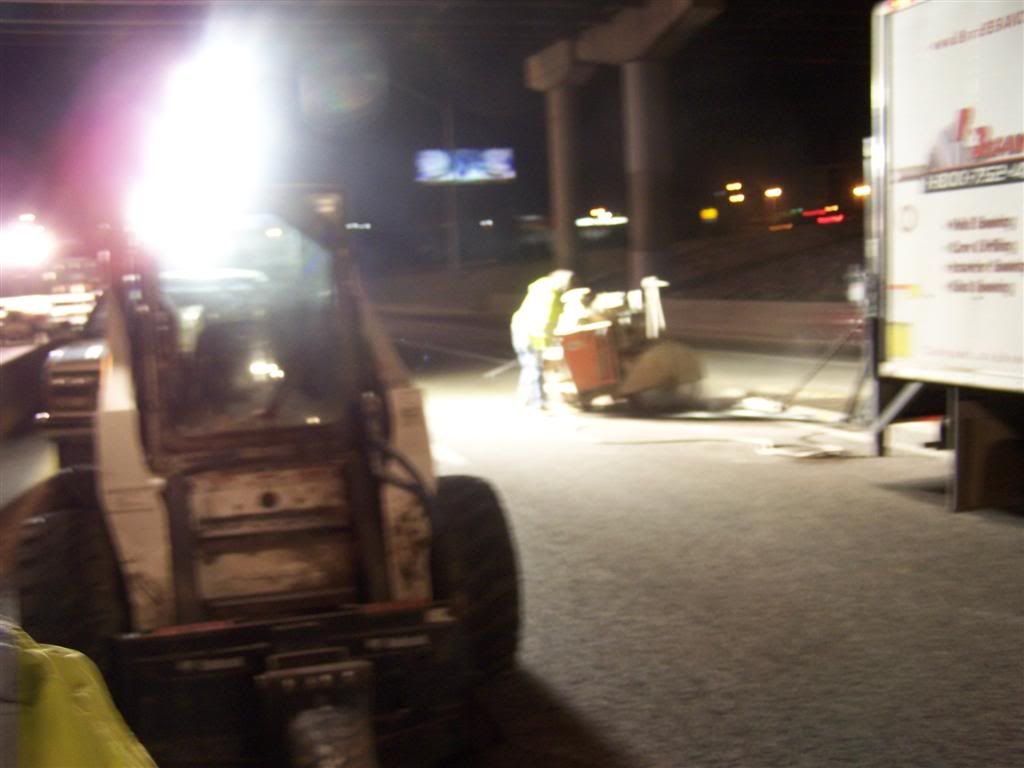 Here is the view I saw all of last night, the landmark Gateway Arch. The steeple you see in this picture is of the Old Cathedral, the first Catholic Cathedral built west of the Mississippi.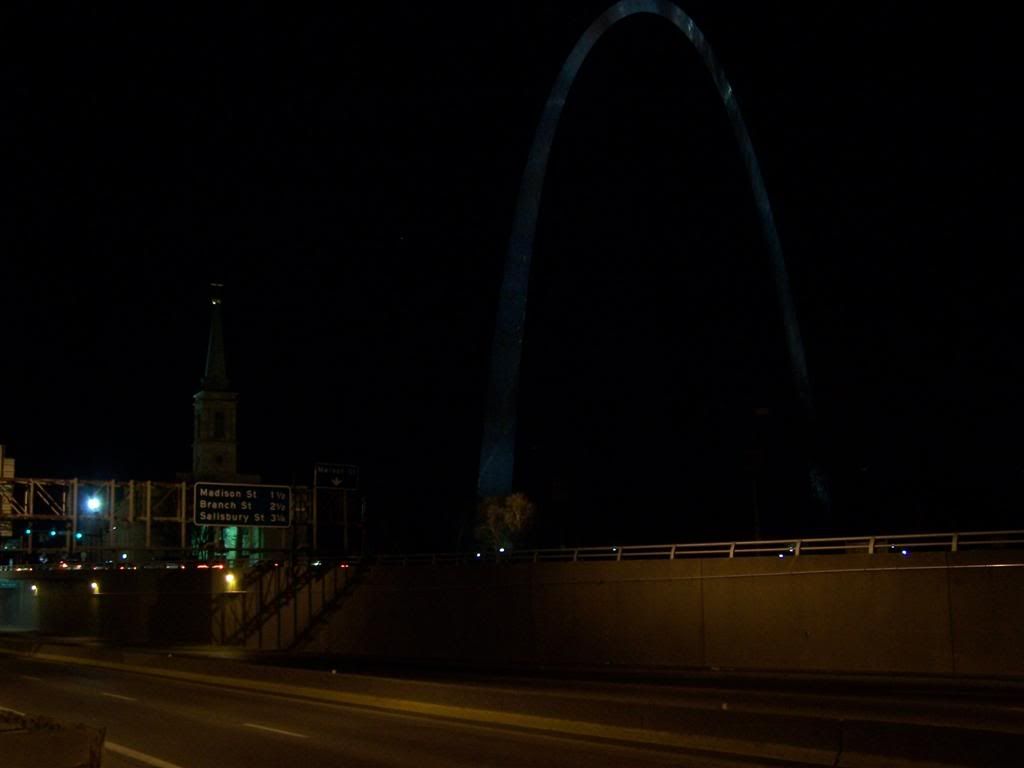 Another view...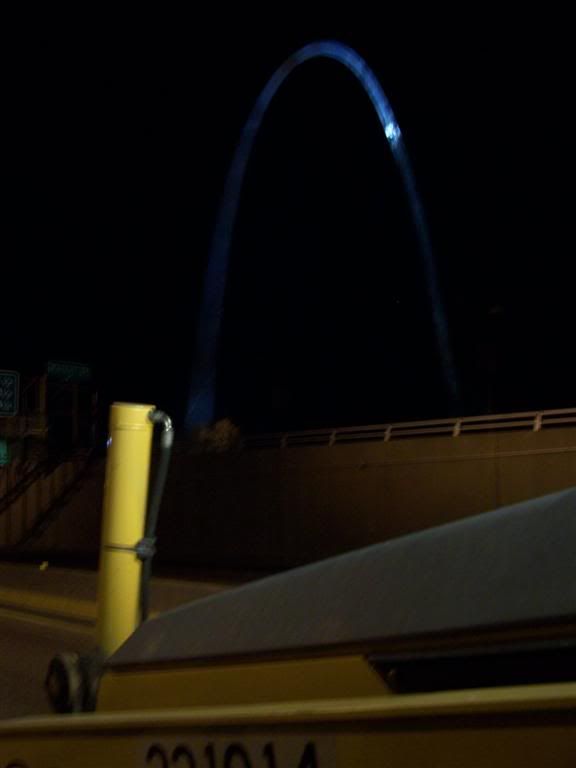 Dawns early light Sat. A.M.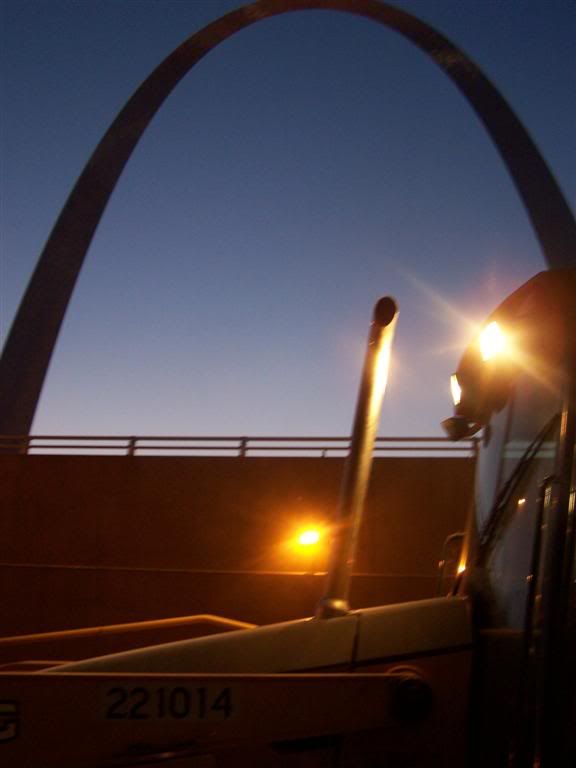 After sunrise...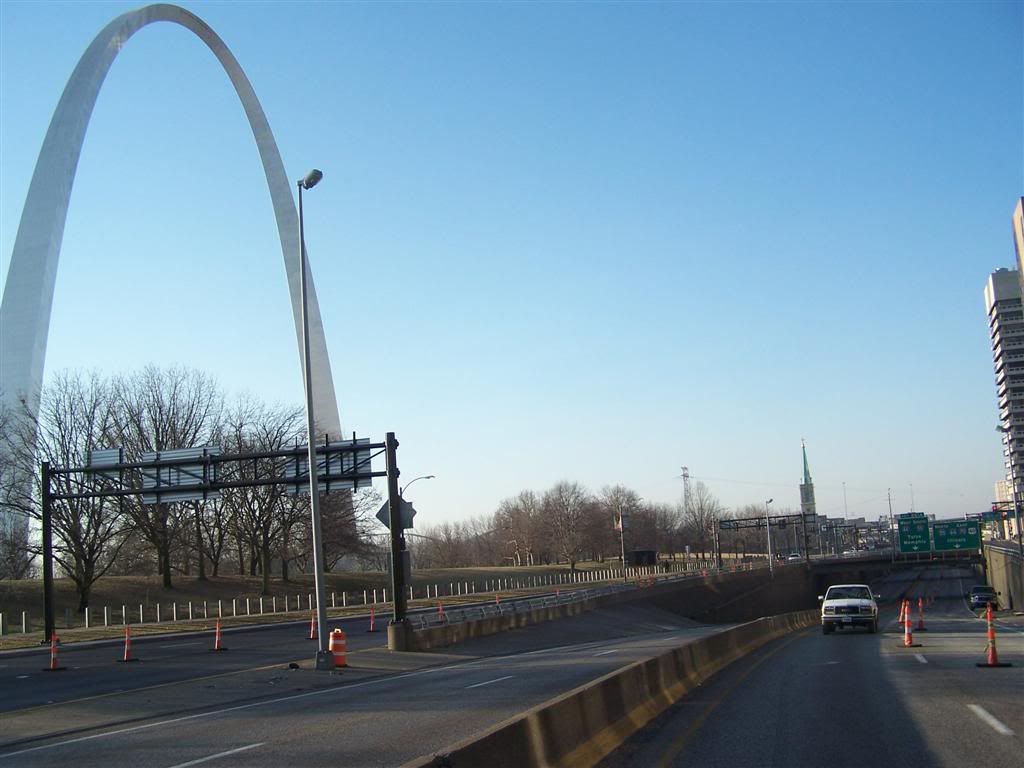 From up on Memorial Drive, the depressed lanes of I-70 are below. The domed building is the Old Courthouse. It dates back to the Civil War and is where the Dred Scott decision was handed down.
Tomorrow, it's back out to the airport...