Hey guys,
I know there are only a few manufacturers of lawn mower blades. I have what I would consider a good understanding of how most of them work. I usually either select high lift blades and just discharge as much as possible or mulching blades then block the discharge for tougher tasks like mulching leaves. However, I always wondered about the one in between those two, which are gator blades.
I have obviously used them before but I never went out of my way to pay attention to whether or not they made a difference. For instance, Gator Blades are the exact same as high lift blades (completely flat) but have slots in the lift part to help mulch up grass a little better. Most of my customers do not want their grass mowed every week but rather every two weeks. Sometimes they cannot go that long and most customers understand. Anyway I am also picking up more and more customers like this and ones that have let their lawn get out of control.
1.) My main question is would the gator blades help with things like grass clippings and leaf cleanups, especially when double cutting or should I just stick with high lift or mulching blades? I have a "trimmer trap" on my mower but try to keep it open as much as possible to reduce having to scrape out my deck and would like to do this with the gator blades as well, would I notice a difference?
2.) Basically, all blades are universal right? As in if my blades have a 5/8" center hole and are 18" and I see blades that meet those specifications, they will do just fine correct?
3.) I have never ran mulching blades on my main piece of equipment (Ferris IS 2100z), do you guys think swapping over to gator/mulching blades will add a great deal more wear and tear on my machine? I have yet to lose a spindle on my Ferris, something that seems common with MTD equipment I have.
My local dealer has gotten very expensive for blades, so I am much more reluctant to purchase them off him. I do try to support them because they are a awesome business. Anyway, I have always wanted to try mulching blades and just noticed I could get these three sets for less than a single set from my local dealer. I thought they were Oregon at first but it seems the name under them are Ariens.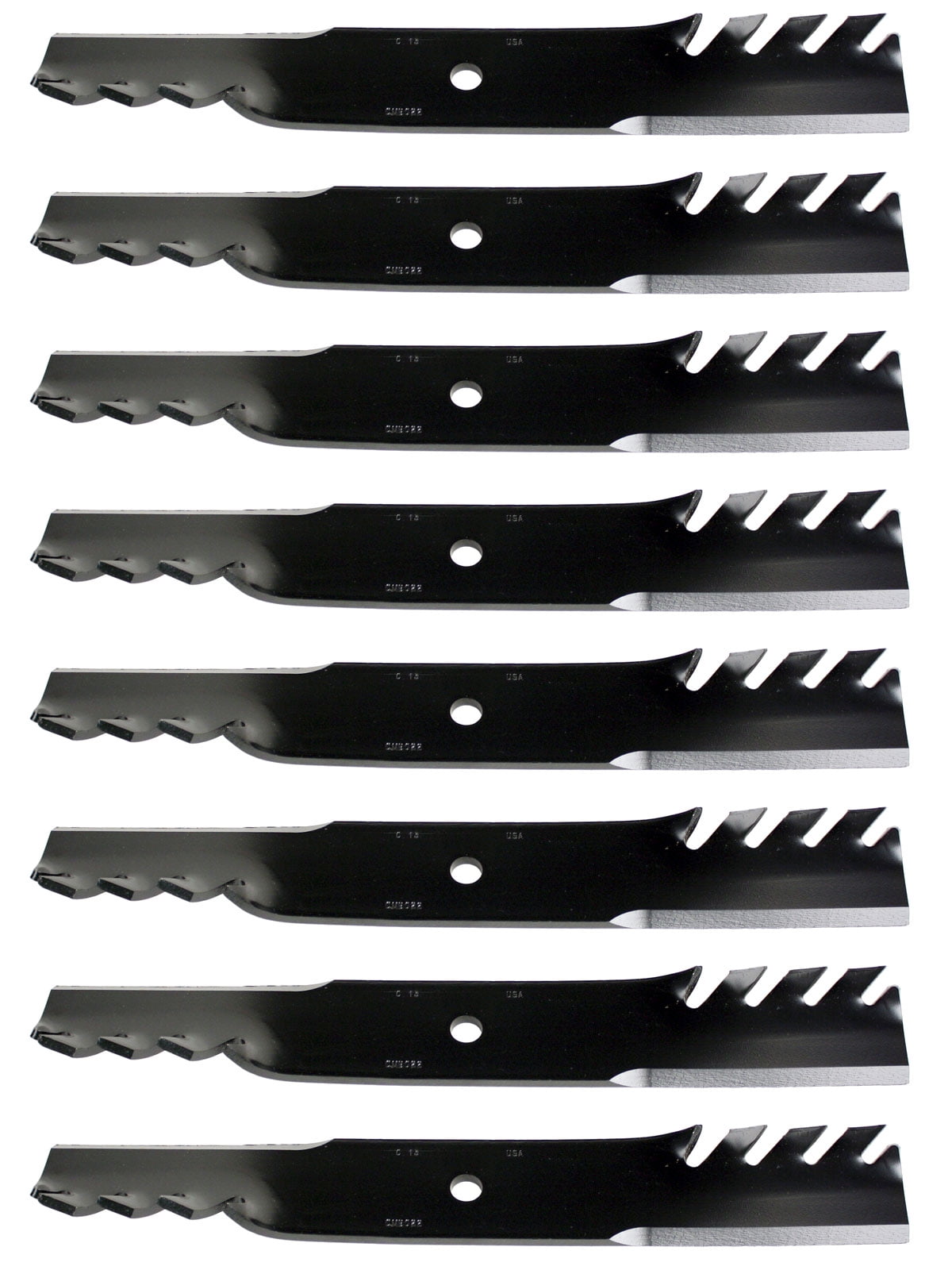 Buy 8 Pack - USA Mower Blades ® Commercial Tooth Mulching Hi-Lift fits Ariens ® 03399704 00273100 04916400 04917900 3399704 at Walmart.com