SenDEC hour meter. Model # N110-0100
This model is an HOUR meter only - no tachometer.
A week or so ago, I picked up a new, Ferris 36" hydro walk behind mower and wanted to install an hour meter for maintenance tracking purposes.
After doing some searches and reviewing a few manufacturer websites, this was the one I decided on due to one wire hookup, the option of surface mounting with self stick tape, and low cost.
As packaged...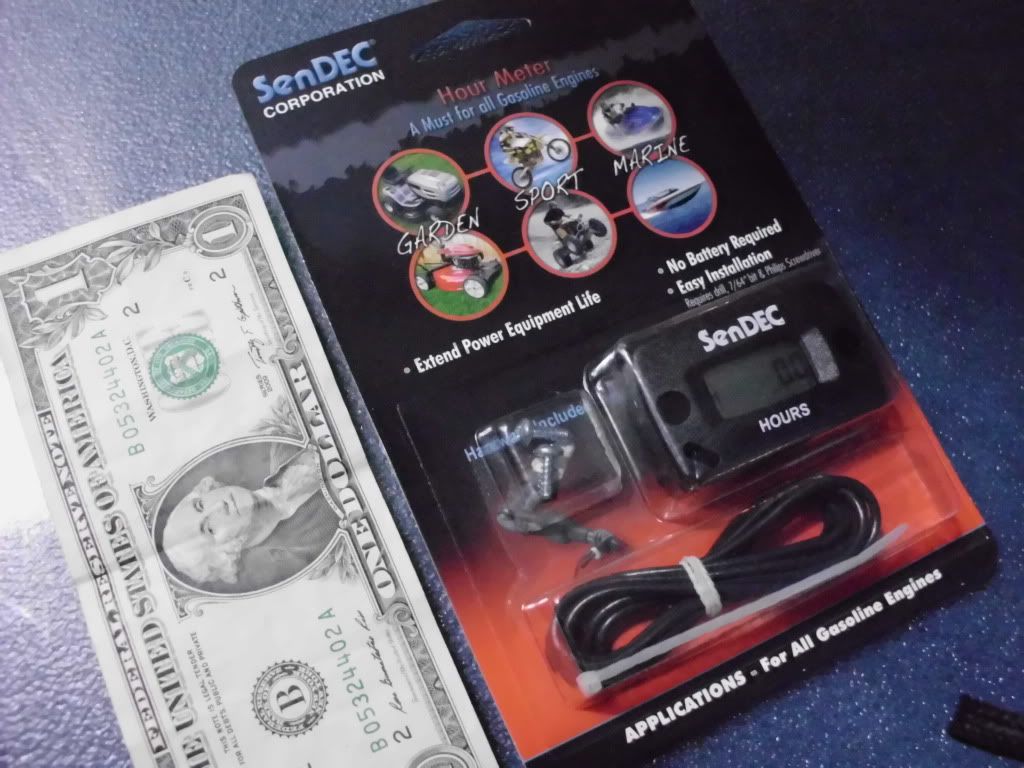 It comes with wiring (simple, one wire connection), two screws for mounting and a zip tie for securing the wire on the spark plug wire.
Double sided tape NOT included.
I forgot to measure the wire, but would estimate it to be around 4' in length.
I decided to mount it using double sided tape. There were several spots that it could have been mounted on the engine cover, as well as on the frame. I decided against the engine cover to keep it away from the heat and vibration. Looking over the frame, I decided that somewhere on the discharge side would be preferable to avoid having things like shrubs/branches brushing against it. I also wanted a spot where I could run the wire where it would not be caught on anything and would be out of the way for servicing the machine.
This is what I came up with...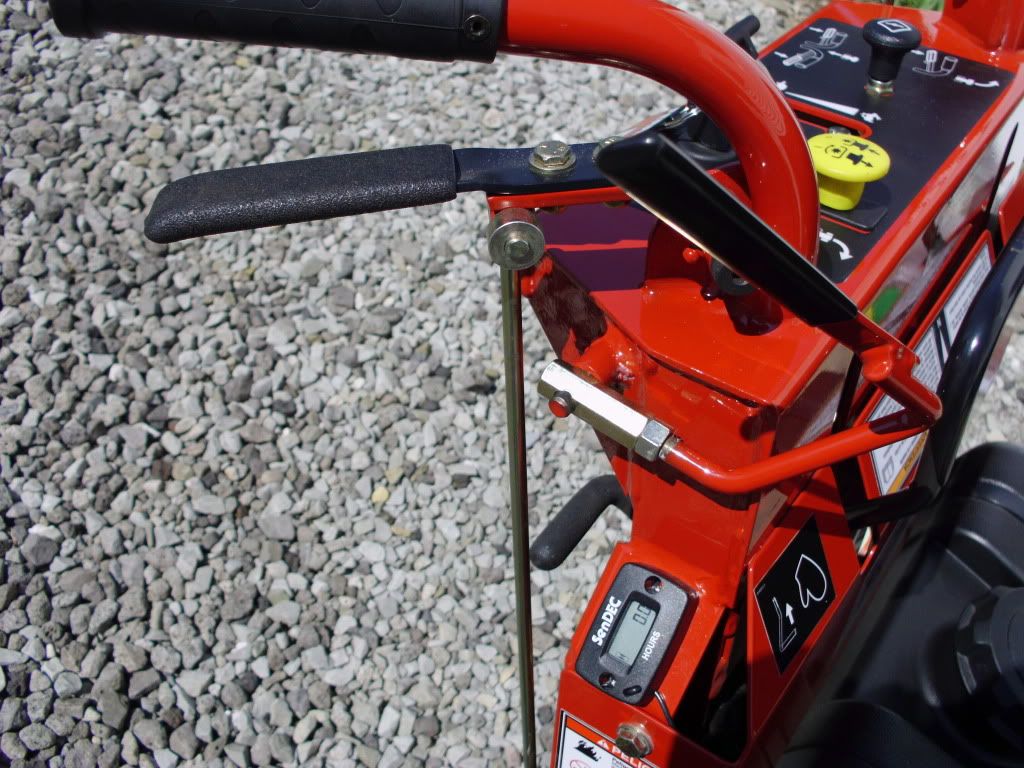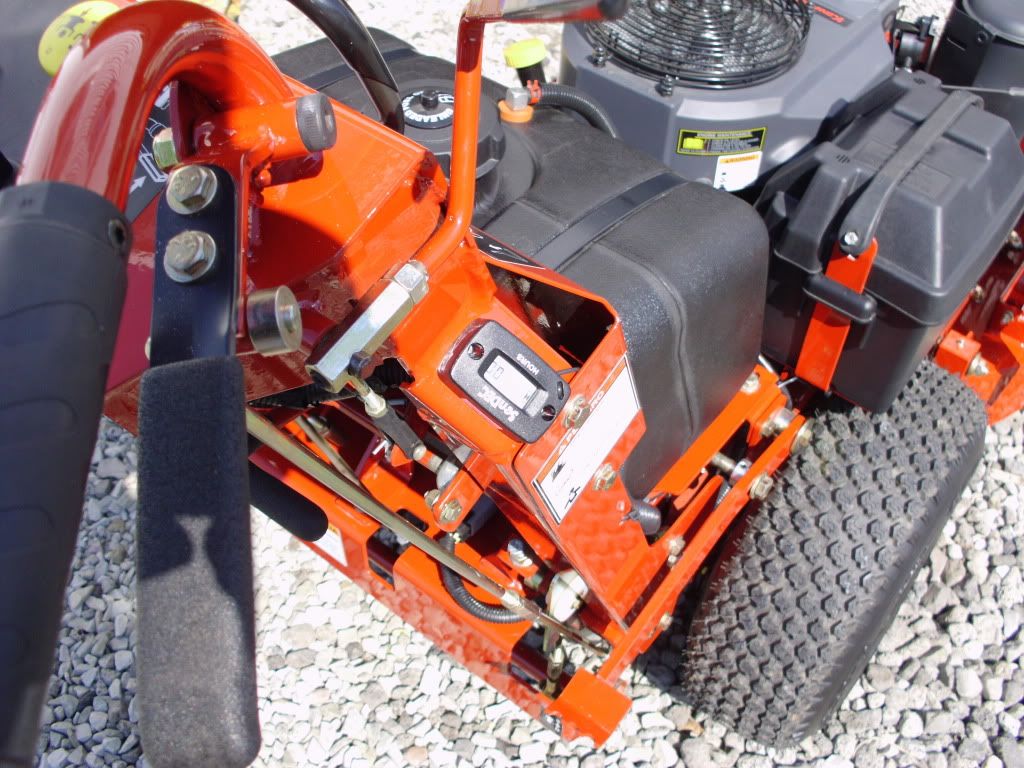 I needed to mount it readable as viewed from the front due to the way the wire exited the meter. They give two options for routing out either the bottom or side of the unit in the corner as seen here. By orienting it this way, I kept the exposed wiring to a minimum.
I ran the wire along the factory wiring slipping it through an existing zip tie and adding more along the way to keep it in place and away from any moving parts.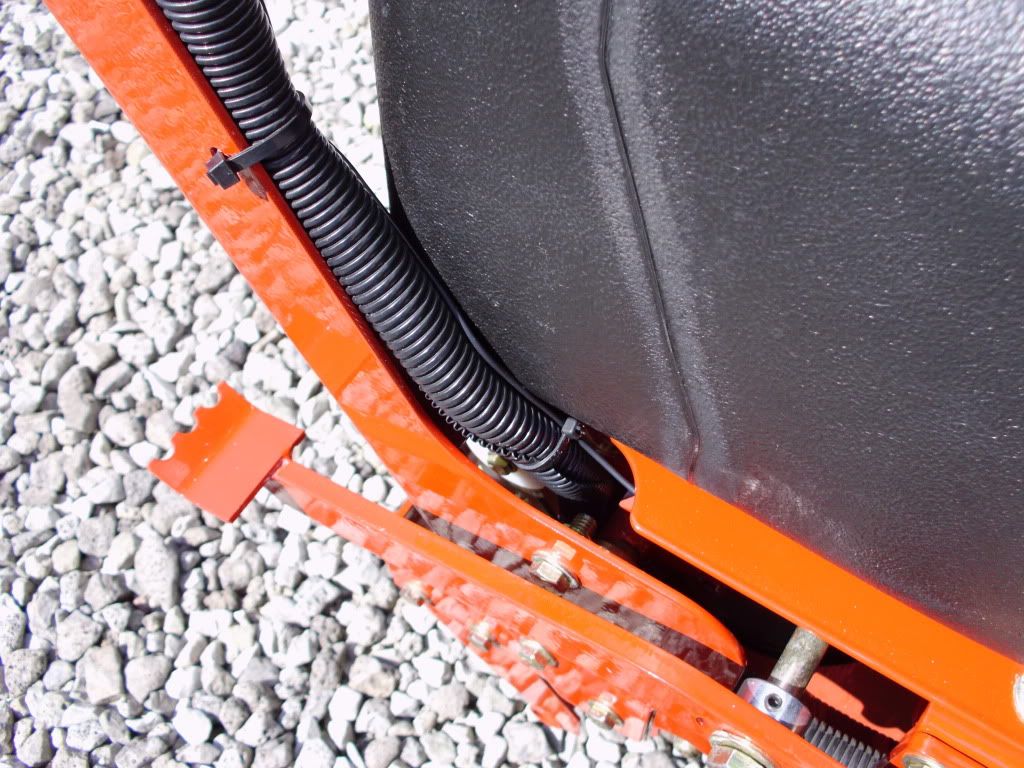 ... up and behind the battery mount...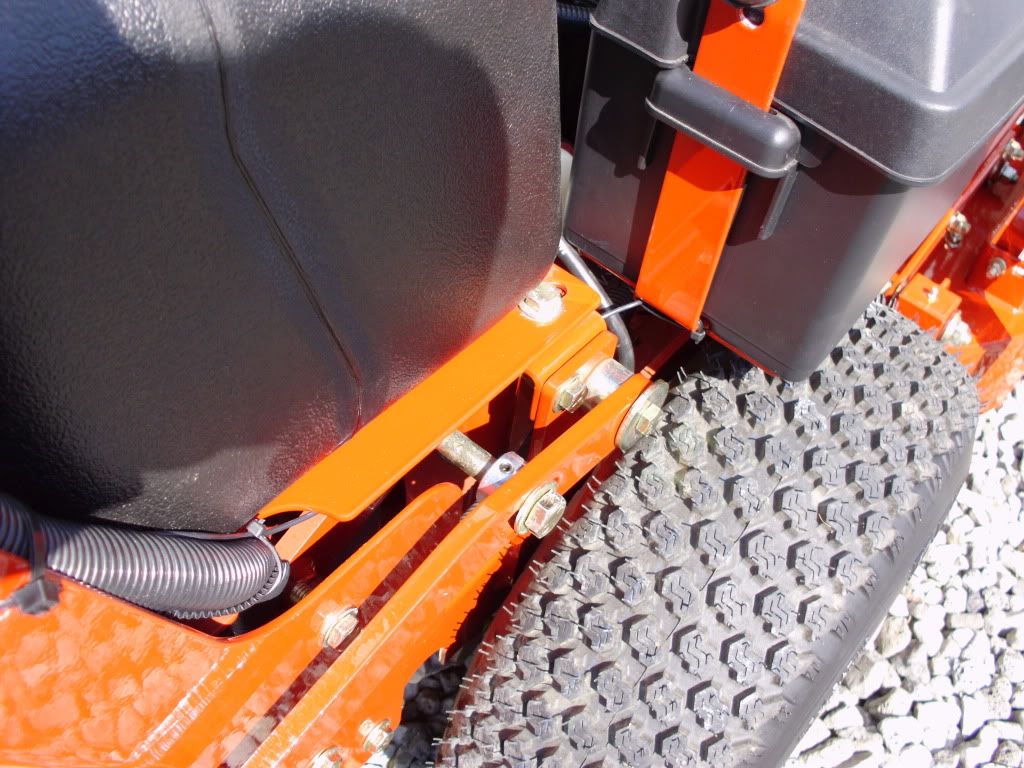 finally running it through a hole in an existing bracket and up to the spark plug wire near the boot...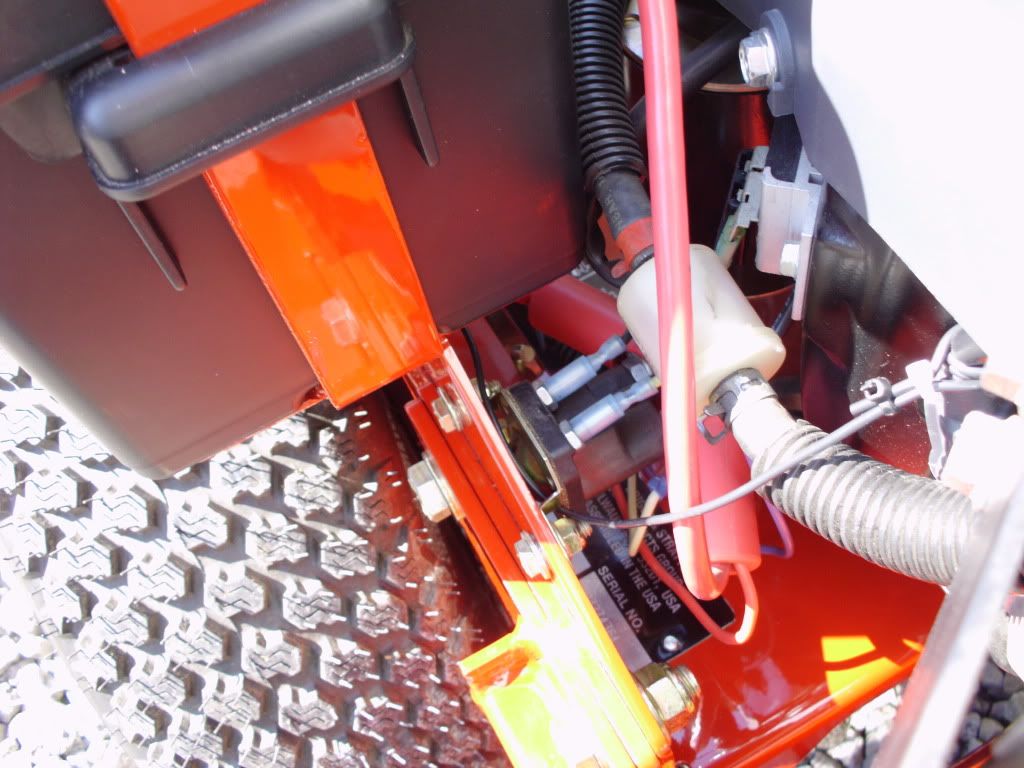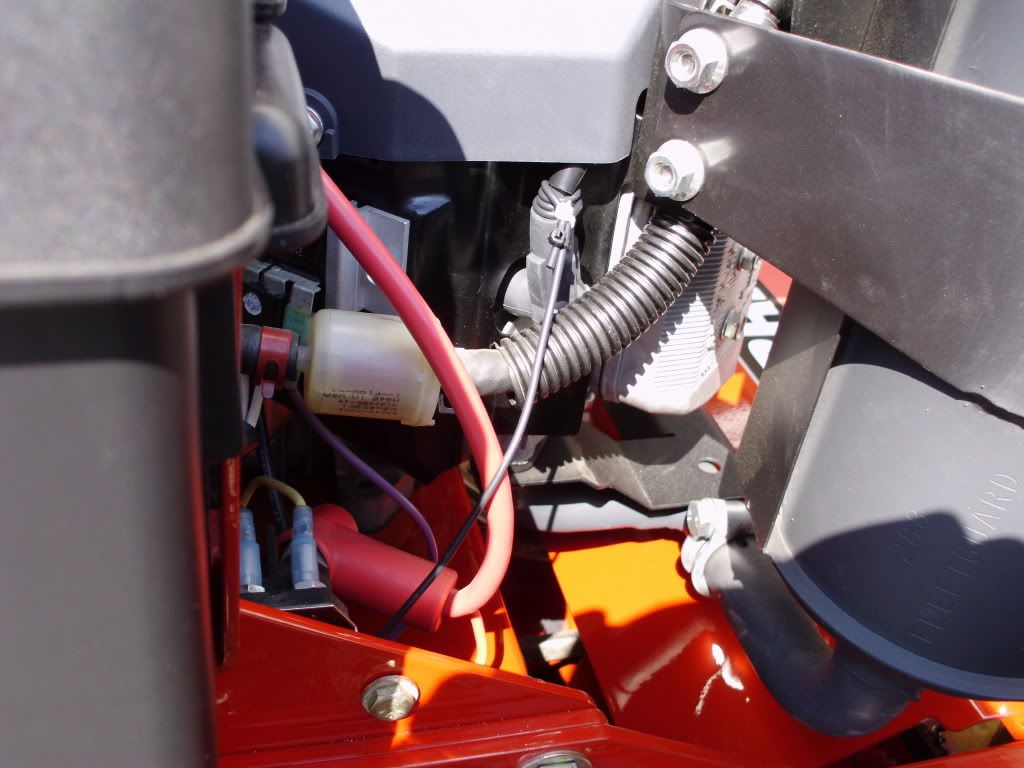 Wire gets wrapped around the spark plug wire 4-5 times and is secured using the supplied zip tie - I added a second zip for added measure.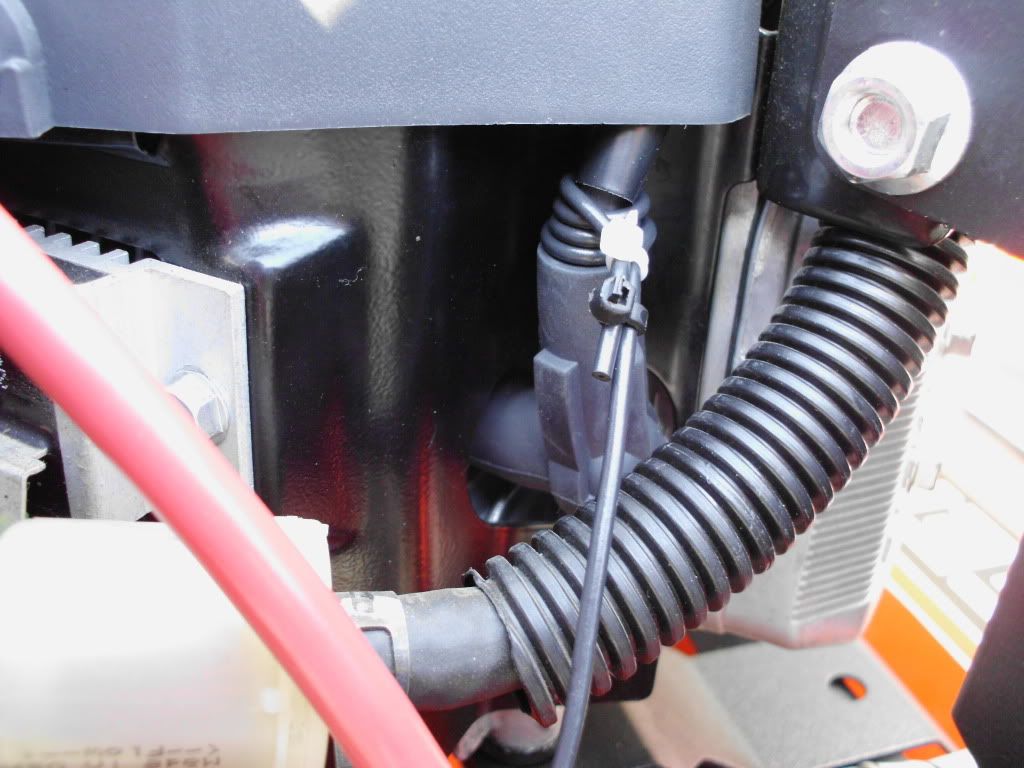 A photo of the hour meter on "0.0" with my phone to show date of install.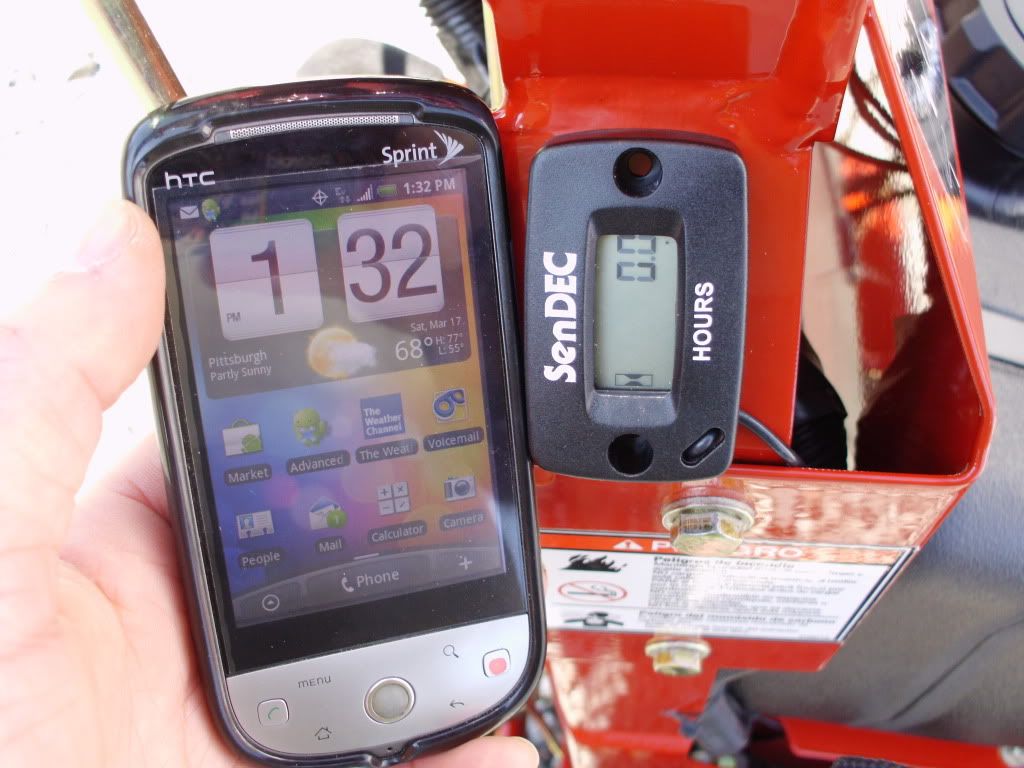 I wanted to get a rough idea as to the accuracy of the meter, so I hit my stopwatch on my phone when I turned the key for the first time.
When the meter hit 0.2, I hit my stopwatch again - it read 11 min, 51 sec, so I'd say it's pretty accurate. (0.2 = 12 minutes)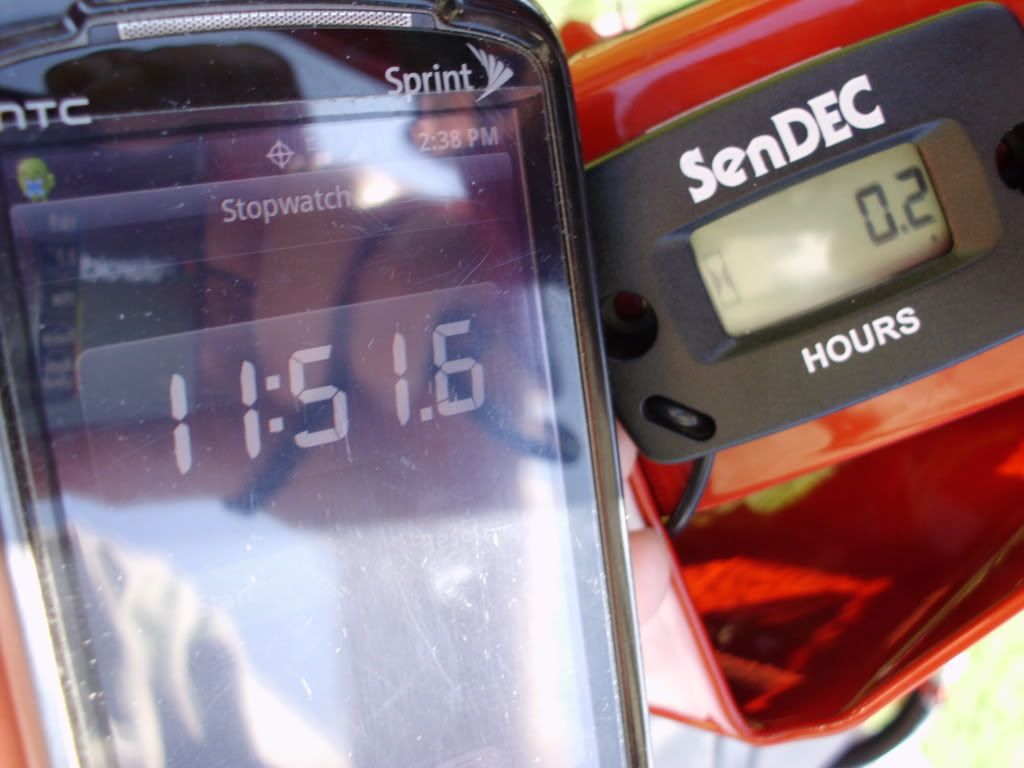 All in all, a pretty straightforward install that an untrained primate could do.
Unless you are looking to have a high end unit hardwired by your dealer because you aren't comfortable with electrical work, this is just the trick for around $30 and 30 minutes of your time.
Note that SenDEC also makes units that flash service reminders at different intervals - some are customizable for things like "OIL", "HYDRO", and more.
Hope you enjoyed the show. Maybe it will help someone who didn't realize just how simple it is to install one of these units to assist with keeping an accurate maintenance schedule.