Hey guys this may be the wrong forum but I think it may be a pretty cool thread. I see a lot of guys posting threads on here about getting started in the lawn application industry and needing some help or direction on where to go. So maybe this will help. I was originally a full service landscape company that specialized in the track home new construction. In the past year between pricing, employees, and stress from outside factors. I cut my company down to a screeching halt. I only kept enough business to pay my bills.
My favorite part of the industry other than pricing and estimating was lawn care applications. So here we are with me as my only full time employee. I am going to be posting some pictures of some of the new accounts as we pick them up, equipment, marketing, and processes. I know most people are pretty private about their businesses but I am not. Feel free to ask questions about what I am posting, however keep in mind I am certainly not an expert. The point of this thread is to show the trials and tribulations, success and failures of starting a new company. Hopefully I can help some other people in the industry and some others can help me.
The most challenging part of this business to me besides the background and knowledge is the organization, routing, customer service, and accounting. I decided to go with Real Green Systems. I felt Real Green after weighing my options was the most complete route with best support. I did not want our software to be the weakest link in our business as we go.
This is the most important part. NC Pesticide License. There is nothing more aggravating then having to go through the correct steps of business only to find your competitors not doing the same.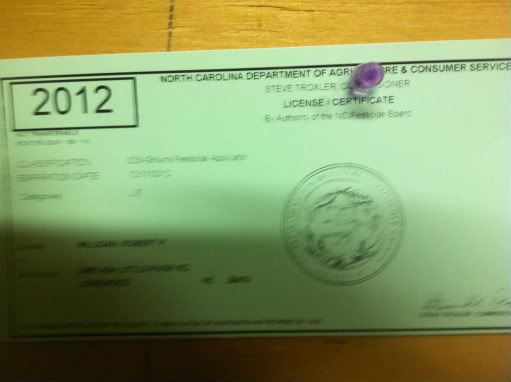 Marketing. We decided to go door to door right off the bat trying to pick up new business. We decided to go with door hangers. This is what we came up with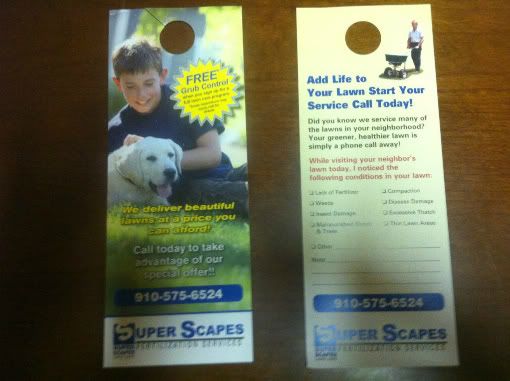 This is what our end product looks like as far as invoicing. Im a big fan of leaving invoices at the door versus mailing them.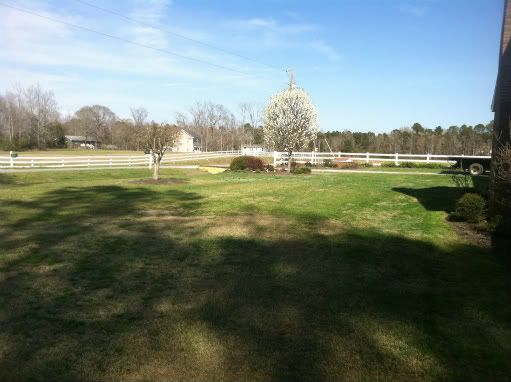 Here is a picture of our first spray rig. Its not much but it will work for now.
My dad has a sod farm, here is a picture of some of the augustine we produced along with a picture of my best buddy taking it easy:
Thats about it in a nutshell for the beginning. We currently have 13 properties and will be adding more this week. Hopefully this thread will help all of us.