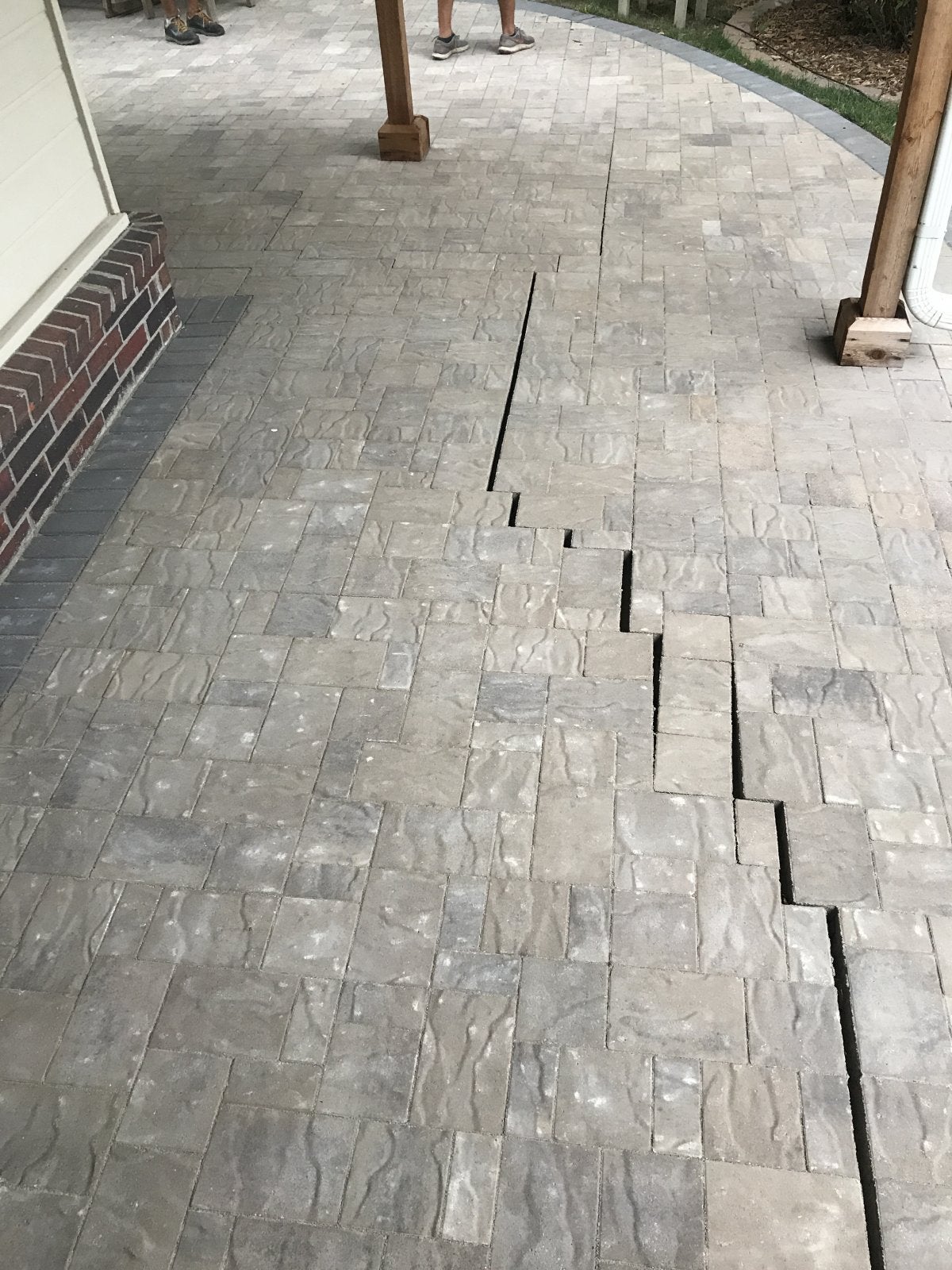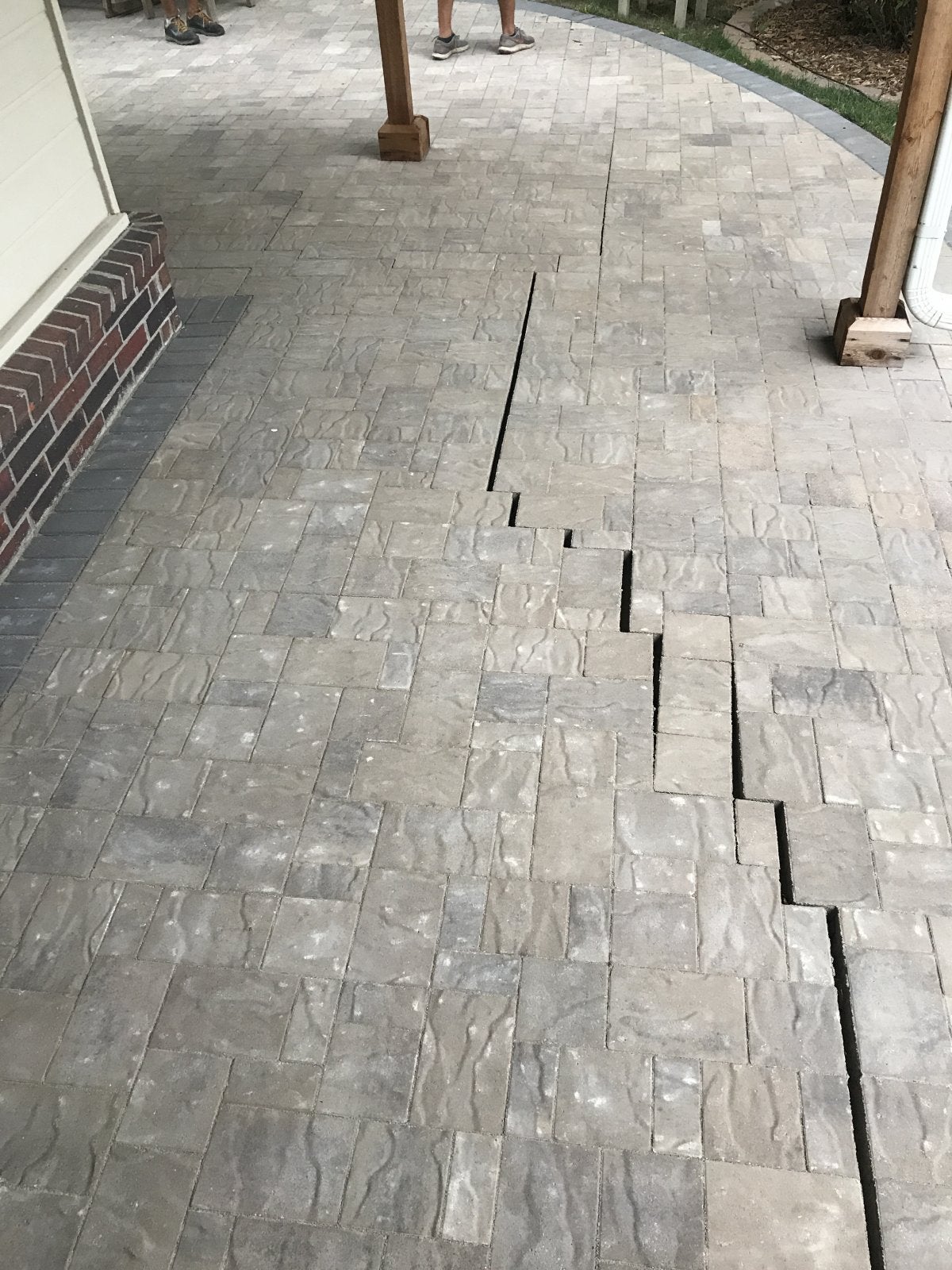 Background: I've been installing pavers for more than 10 years. Icpi certified, BAC, we use proper 3/4" compacted crusher run, compacted in 2" lifts, we know how to install a good solid base. Etc etc.
So here's the problem:
I had a family friend call us for a concrete patio removal and a new patio installed. We came out and saw some previous foundation issues. Some setting, badly cracked concrete patio, cracked brick on the house etc. they had the house Piered and it hadn't moved since.
So we removed the concrete and a lot of soil, we installed approx. a 8-10" deep compacted base. We got great compaction, installed our bedding sand, pavers, 2% fall for drainage etc etc. it looked great! Then about 6 months later the patio heaved about 1-2" in the middle. We put a laser level on it and you can clearly see it has heaved in the middle. The Hollander pavers at the house have heaved as you can kinda see in the picture. It for sure had a 2% fall from the house away towards the yard.
I called an engineer to see what he recommended cause I had never seen this before. The engineer did a report and basically said I need to remove and install a new compacted base. I disagree. I think I have to excavate 24"+ or put a concrete slab or something to alleviate the clay soils from moving. It has to be clay deep down that we just didn't get into. I don't know I'm just assuming. Without digging several feet in the ground.
No problem I can do all of that. However I'm extremely worried that this will happen again.
What do I do? Should I just eat the cost? I have a great reputation in this town and plan on keeping it. We do a ton of work just want some opinions before I take my medicine.
Oh and I also removed the edging to see if it settled or moved horizontally. But you could tell that nothing has moved on the paver edging. It has heaved in the middle. The engineer said it settled. I think he assessed it incorrectly.