I got the new mulching blade for the 21" Exmark today. I figured I would post some pictures if anyone might be interested.
Head on profile shot:
How much I was taking off: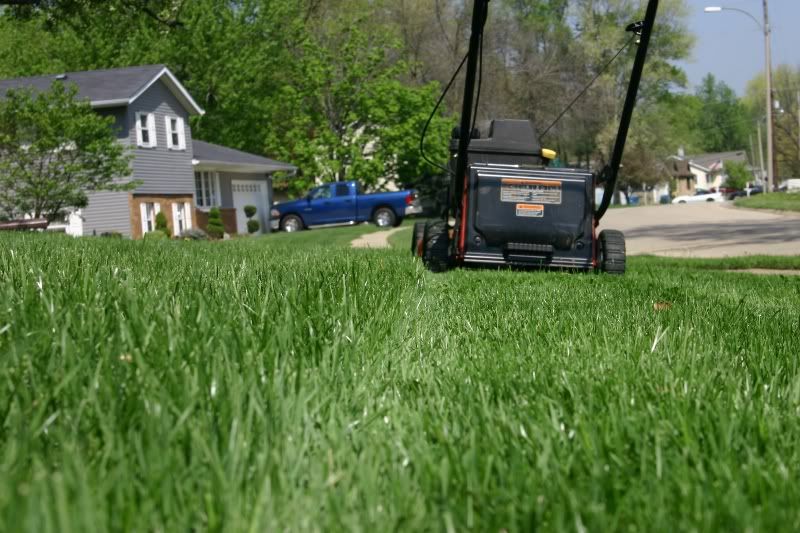 An idea of the stripes and overall look: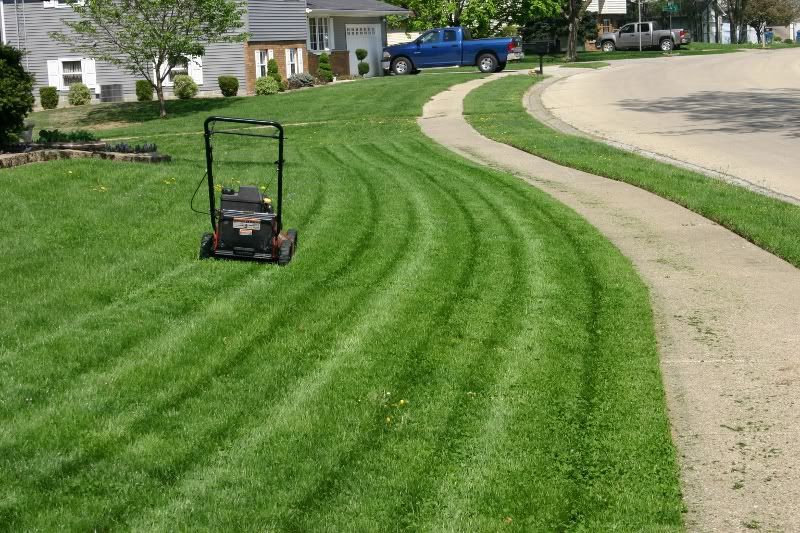 Bottom of deck after I mowed the lawn: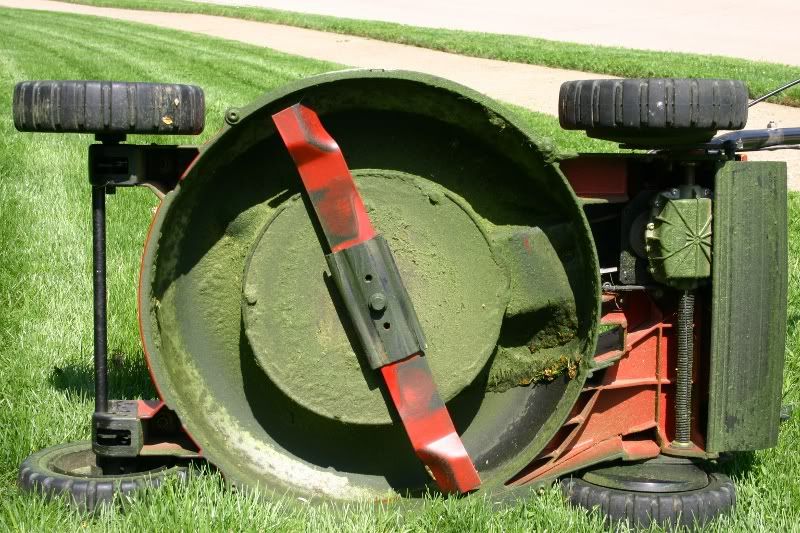 I only used it on two lawns so I don't have much experience with it. I used it on a poorly maintained sparse lawn and it was leaving some stingers. Overall I am pretty happy, certainly better than the older options. Anyway I hope this is useful to someone. Have a nice day.