I wanted some triclopyr to experiment with. Got some "Ortho Chickweed, Clover , Oxalis killer".
It is labeled "concentrate", 16 ounces. It contains 8 percent triclopyr.
These are the directions from Domyown: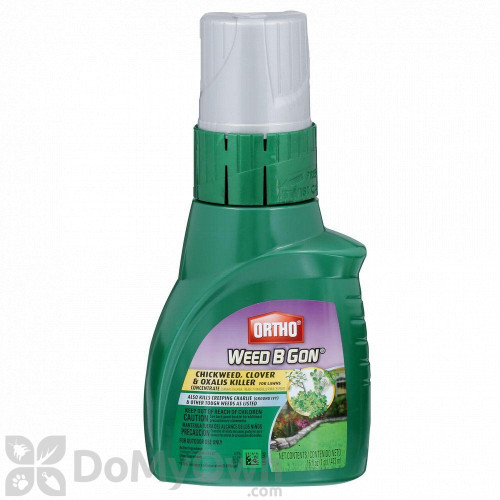 Ortho Weed B Gon Chickweed Clover & Oxalis Killer For Lawns Concentrate
www.domyown.com
I thought it was a difficult to use product due to the label.
" Covers 3200 sqft".
The directions are difficult to read--fine print in booklet stuck to the front.
"1 fl oz per gallon of water over 200 sqft
* See label for complete application instructions"
After a bit of thought--I realized the rate is 5 ounces per 1000 sqft.
The directions on the bottle say something like set your "Dial N Spray " to 1.
Then it says to use a tank sprayer for spot spray--but it does not say how to mix it--except for the above 1 oz per gallon covering 200 sqft.
I guess, that is where we come in. We hopefully understand how to use our products.