Started regular mowing this week. Sort of... got 5 lawns done in two days, was rained out yesterday and most of today. Here is some pics I took today.
The mowing rig:
One of my favorite lawns: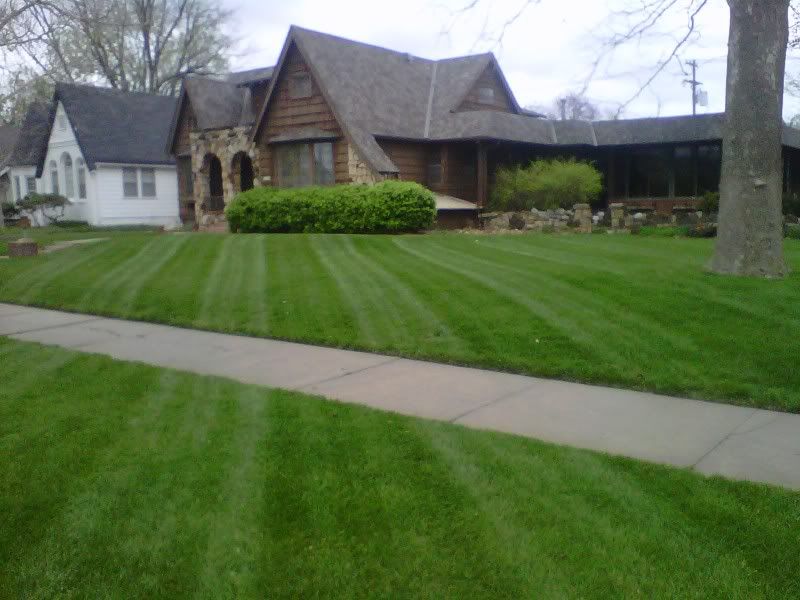 All loaded up, waiting for the the rain to move on: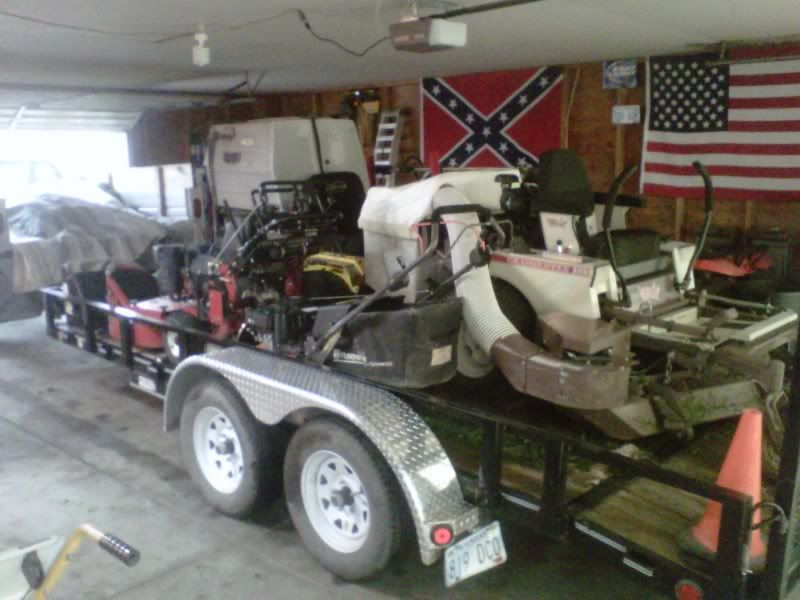 Wish my shop was about 10 or 15' longer so I wouldn't have to unhook everyday and keep the truck outside... Actually I'd rather have a shop elsewhere to keep the work truck, trailers, equipment, fertilizer, etc so my girlfriend and I could keep our vehicles in the garage here at home.