house is one of the top 10 houses in the neighbor hood. same street of a major Country club/Club house for golf course.
on the phone lady said she wanted the beds cleaned up and new mulch
well heres the deal, met with her this afternoon. wants to remove all the old mulch and dead plants in all the beds and replace all the much!! also wants some trees trimmed and a price more mowing
this will be my biggest mulch job if i get it!
Front Yard: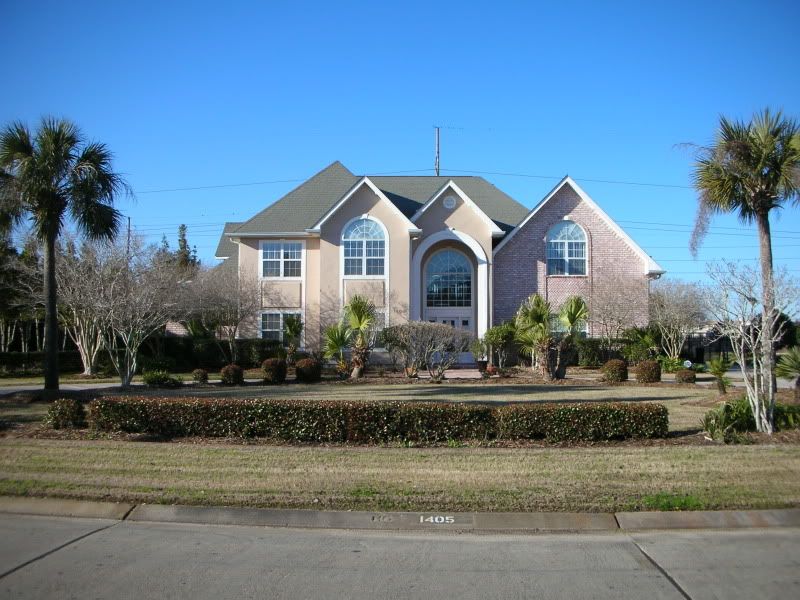 Backyard: