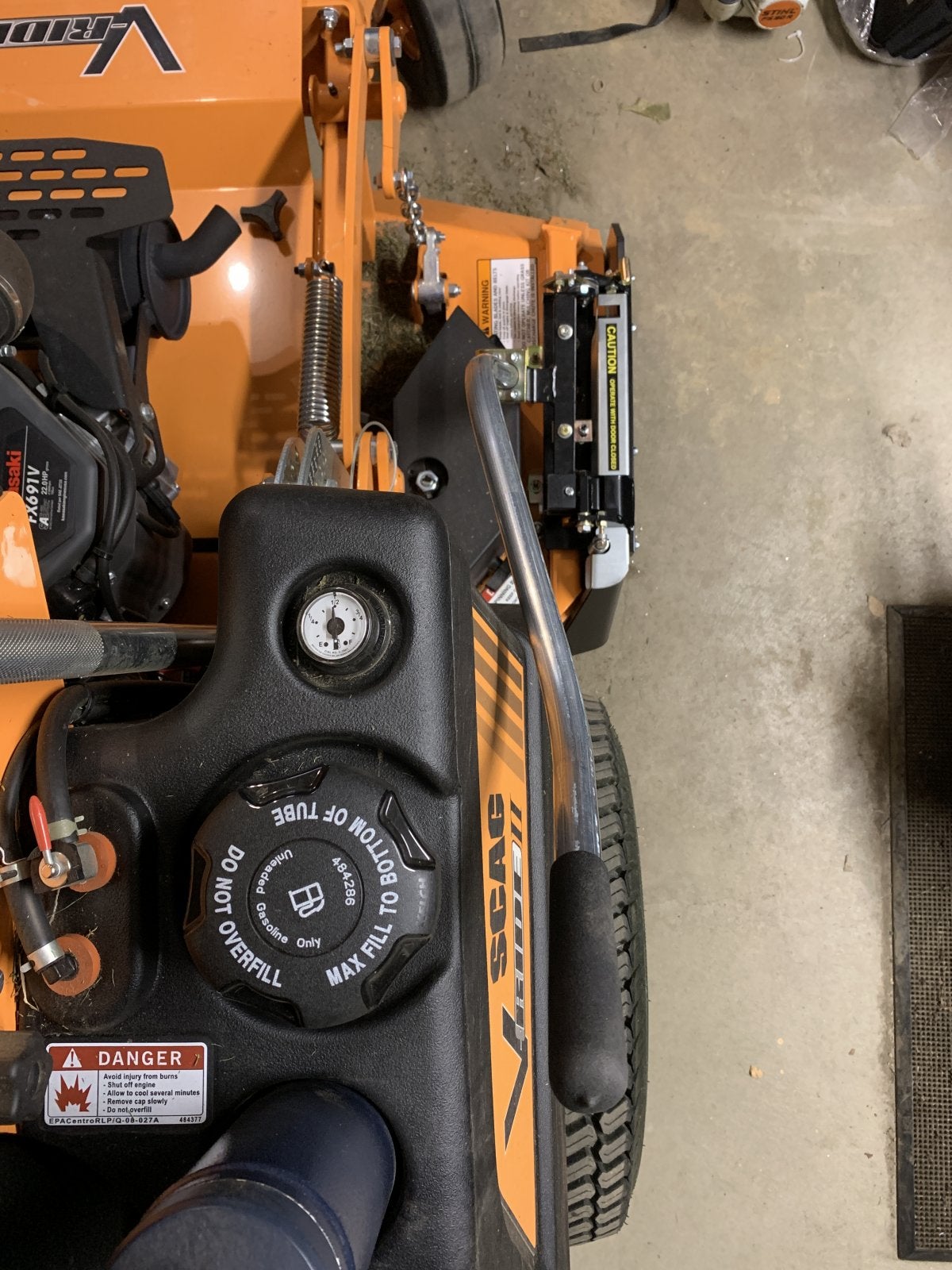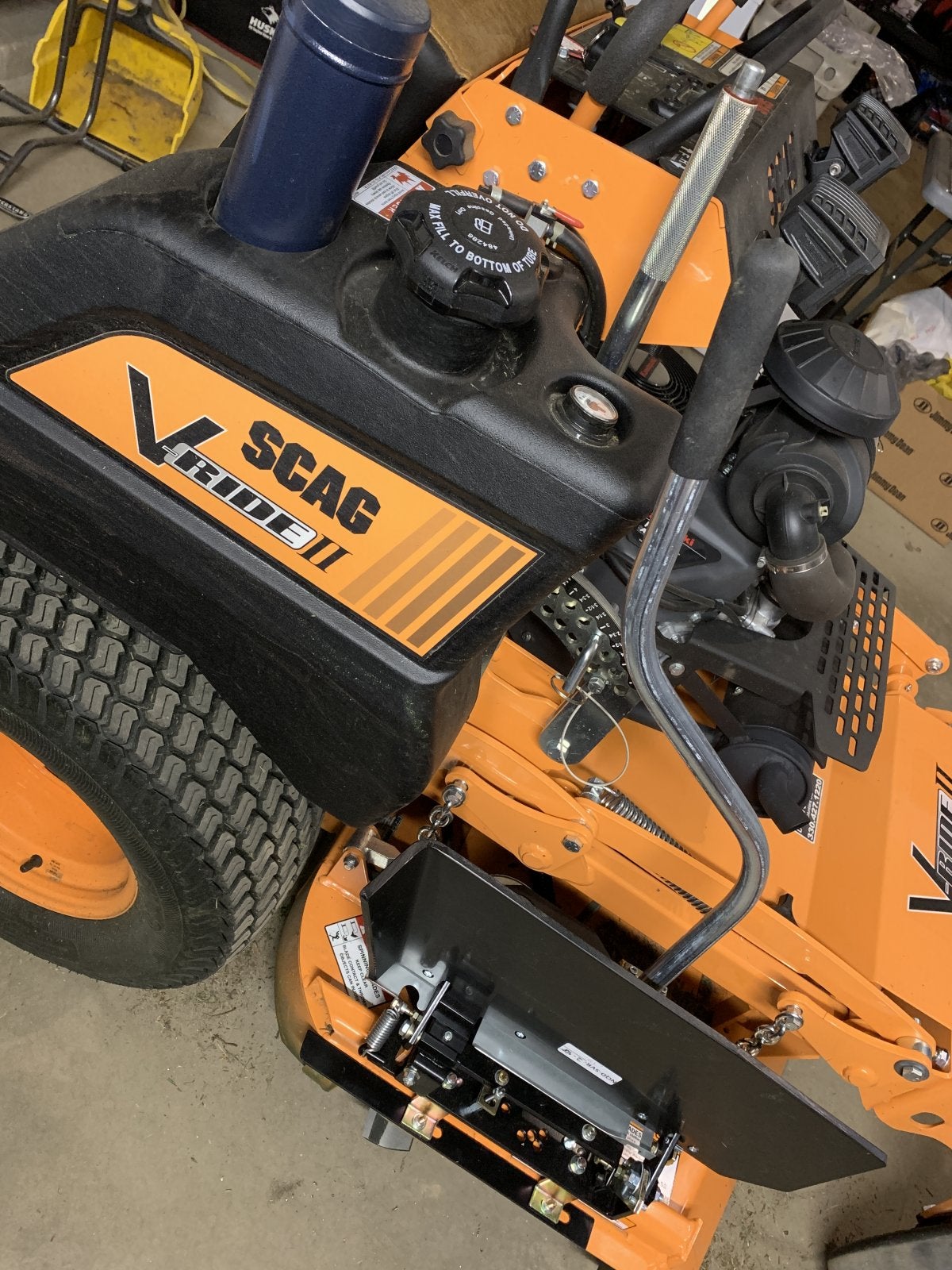 I posted here a few weeks ago to see if anyone had used a Qwikchute blocker on a V-Ride II specifically.
I got one sent to me, and very, VERY happy with it. It's very robust and much more heavy duty than I thought it would be. For some reason, I thought it'd be flimsy or low gauge steel. I was wrong and I'm very impressed.
If ordering, call Dale at Qwikchute directly. His number is on the website. It's the better price that you'll find at 3rd party vendors and faster shipping.
And... it's working great! I was concerned about the stretch of have to make to operate it. But, it's perfect (see pictures) The handle doesn't stick out further than the tire and it doesn't interfere with the gas cap access either. Couldn't be happier with it.