I am selling 2004 Scag 36" SWZU Walkbehind, floating advantage deck, hydrostat drive, 15hp Kawasaki, has 89 hours on. It comes with a like new jungle jim sulkey, mulch plate, and an extra set of blades. This thing is like new. My price is $4800/offer. I am located 30 miles north of Evansville, Indiana. I may help with delivery depending on the price and location.
It is a little dirty and you can see the one blemish with the machine (the paint on the deck)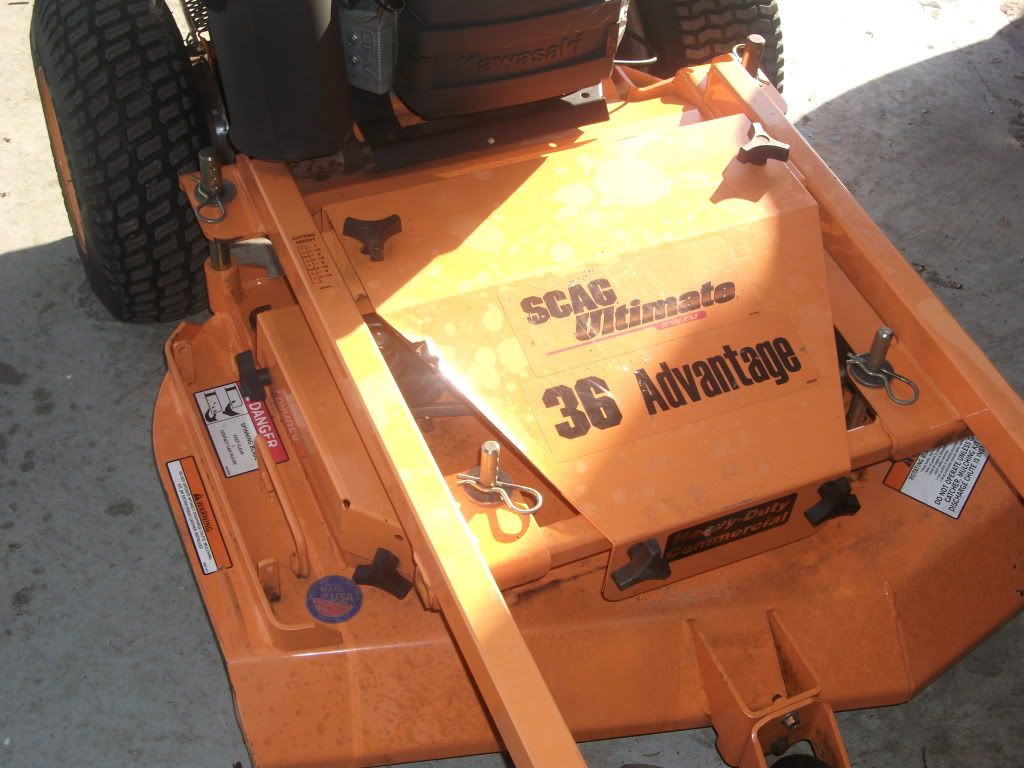 You can see how clean it is...