We did a small sitting wall with a built in grill, This was another "new" type of project we took on and really enjoyed doing.
First off My office for the week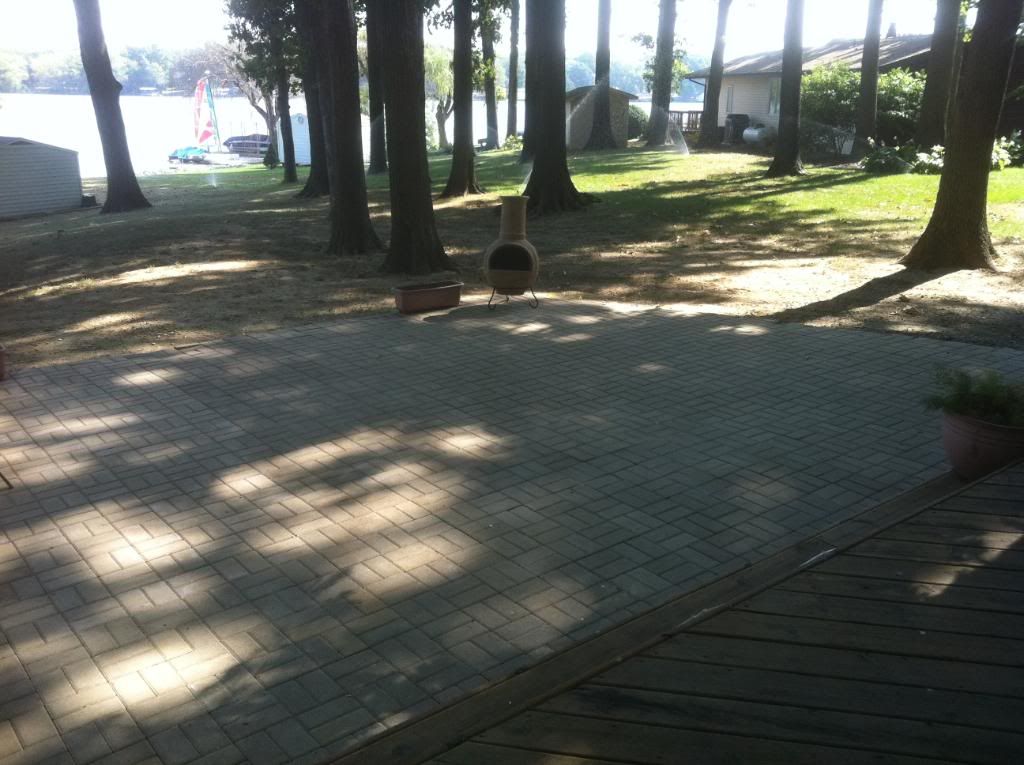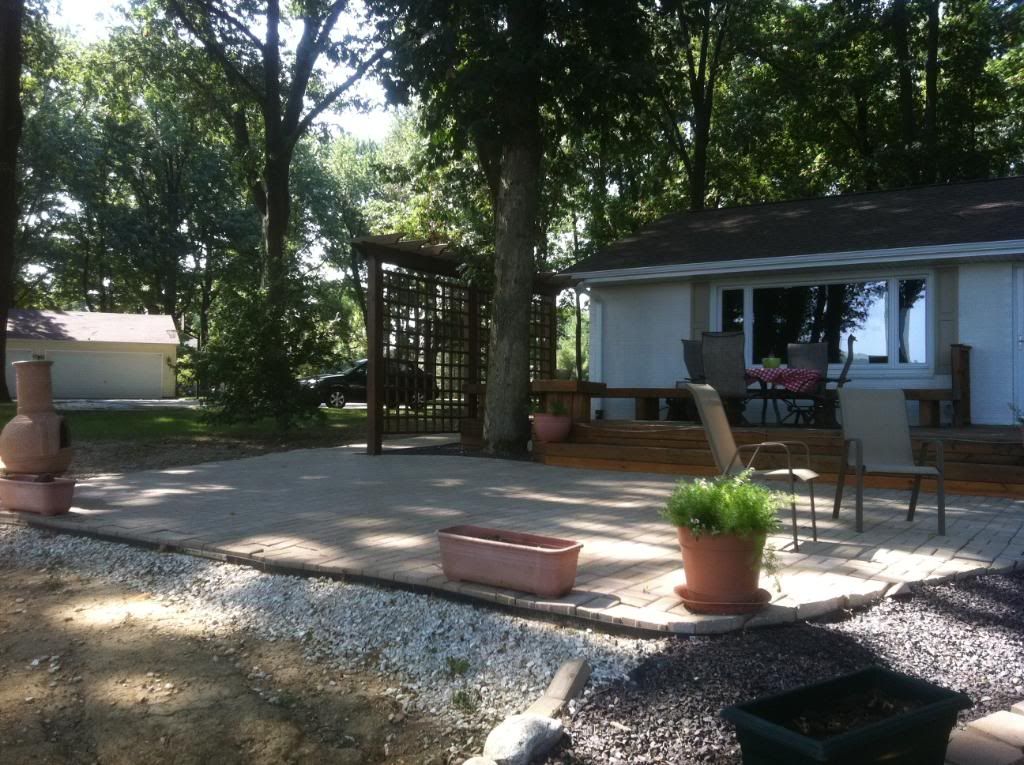 First we set some string lines to mark where the patio edges was so that we could run the inside of our wall directly up to this point, Then we pulled out about 2' of patio to give us some working room.
Then we set some forms so we could pour a footing for our project, Im sure we could have compacted rock but I wanted this to last so we used a concrete footer, We also drilled holes for piers to help with any shifting that may occur so that it does not begin to lean. We also placed some pvc pipe where the piers will be in case HO wanted to add lighting in the future.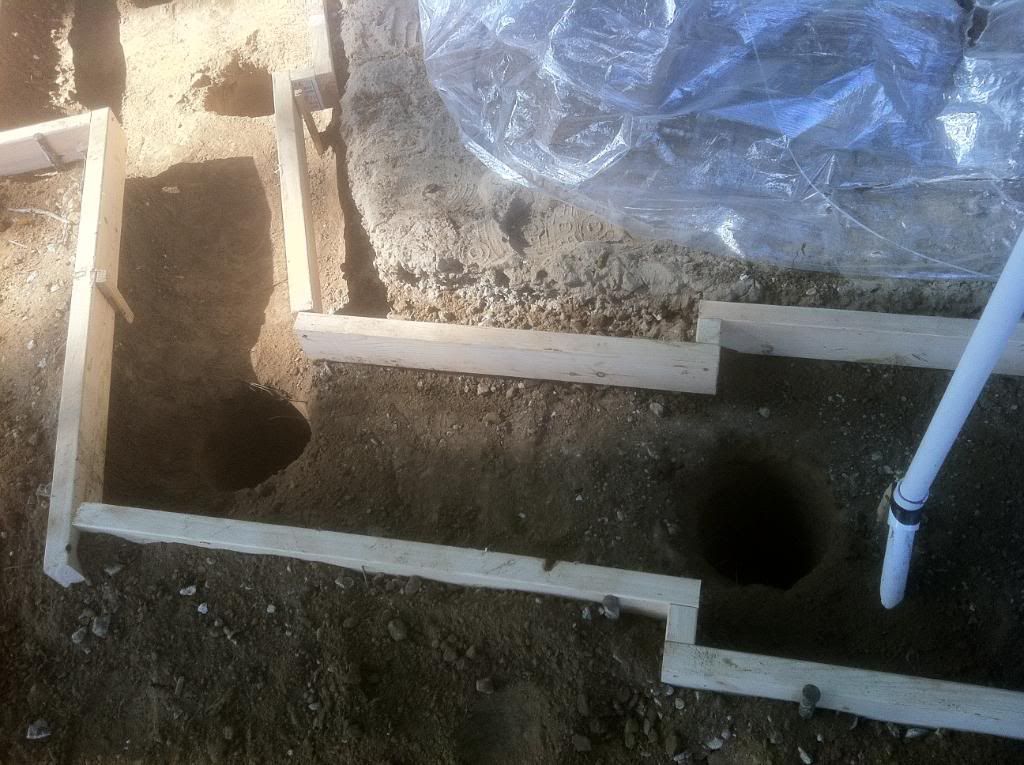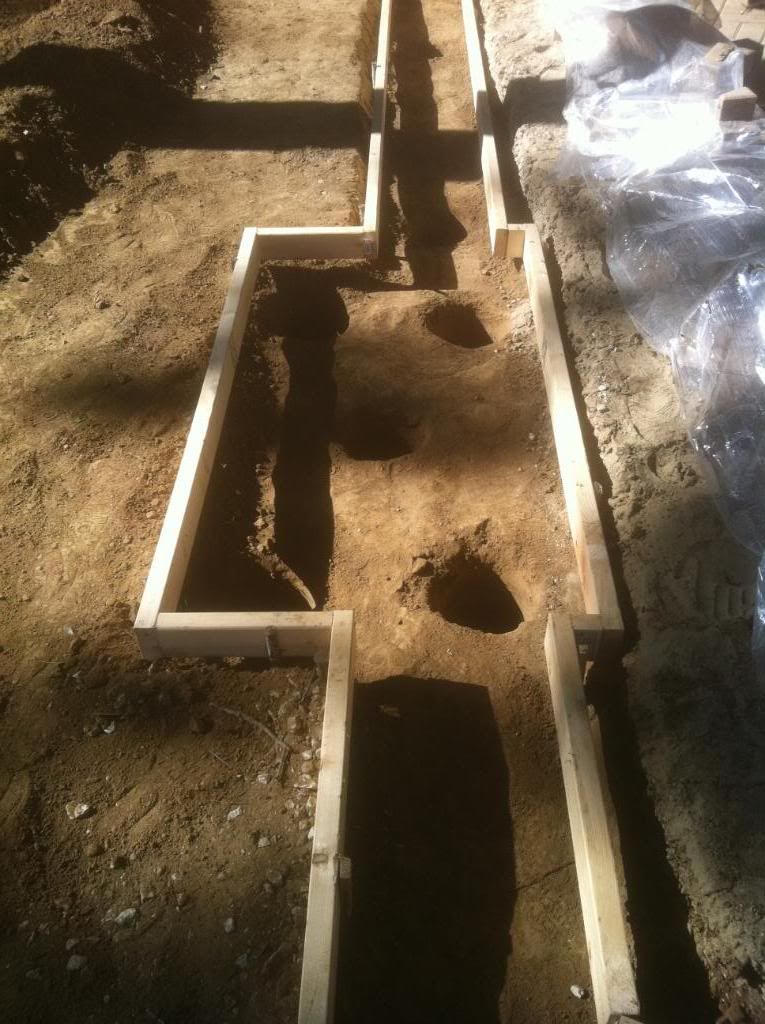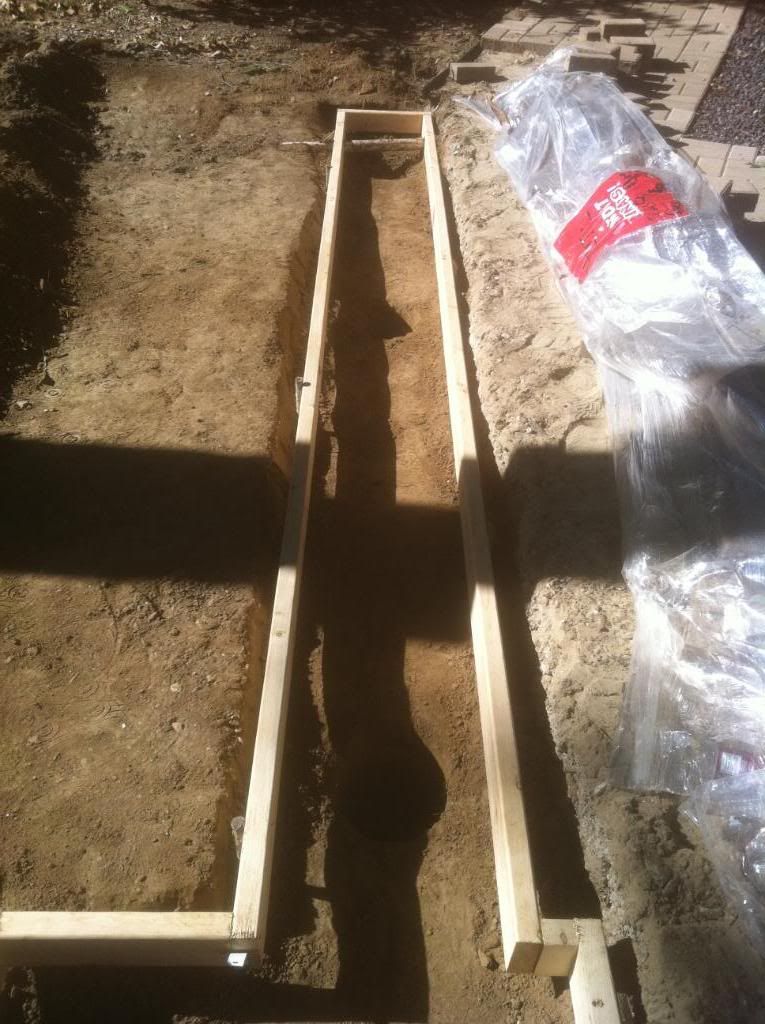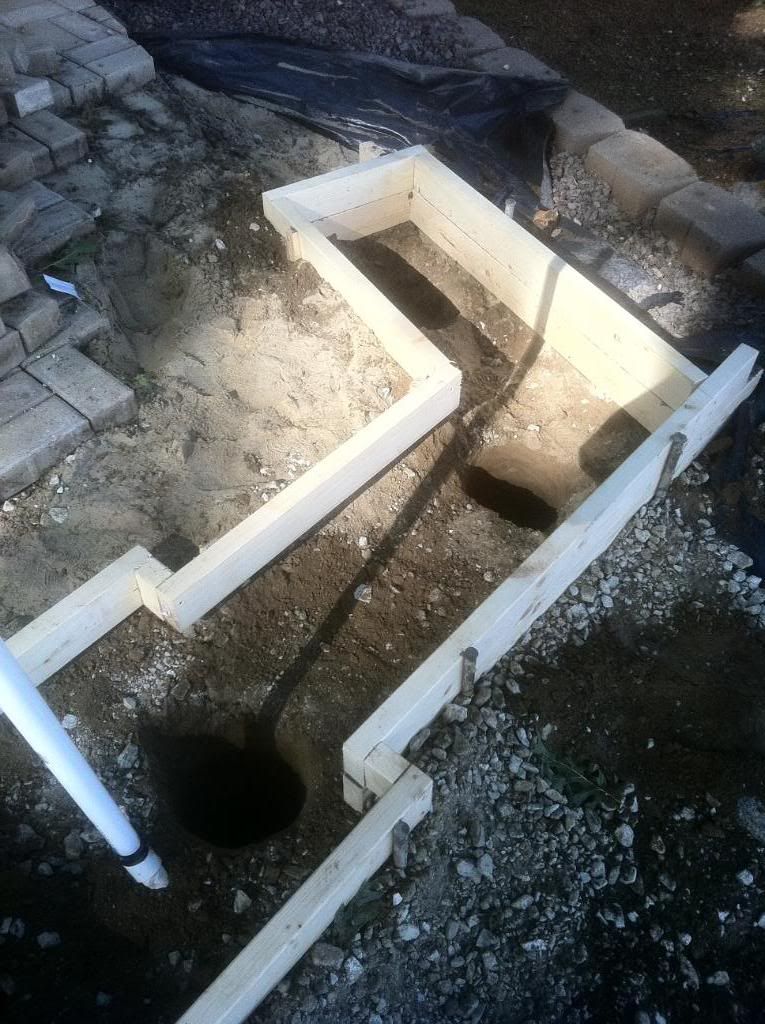 Couldn't get concrete on day 1 so that was it for the day.