Discussion Starter
·
#1
·
First I would like to thank all who replied last time I posted. I aerated and composted and seen almost immediate results. When I first started I couldn't't hammer a screwdriver in the ground. Now I can go anywhere in the yard and it will go in like butter. Its getting greener every day:cool2:
New problem, since I have been out there raking compost I notice VERY thin spots mostly along edges. I thought grubs. Did 2 treatments, one liquid (attached to the garden hose) and one granular about a month after. I have seen quite a few moths in the grass and they did disappear after I sprayed. I tried the soapy water thing and didn't see any worms. Is there a for sure way to know if its worms? With all my soil issues I hate to add anymore unnecessary chemicals. I also assume that it kills the earthworms too?...Am I even on the right track?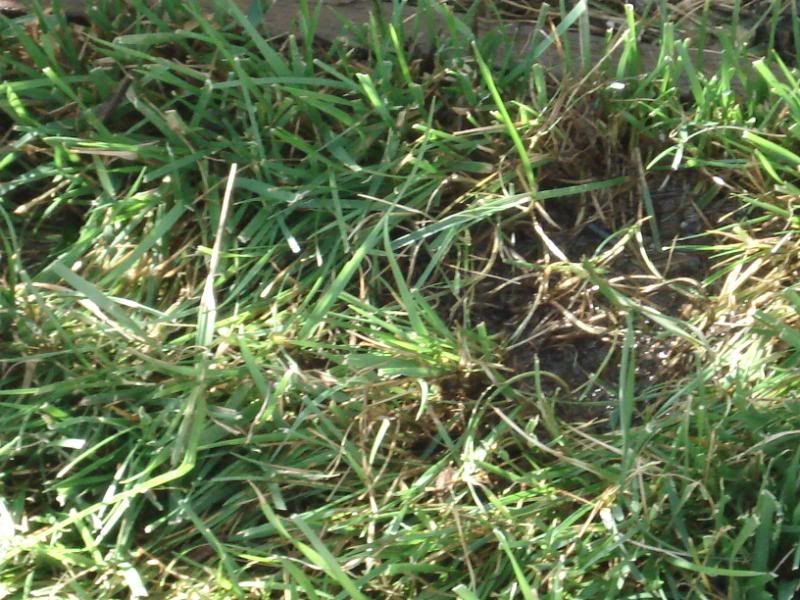 And one more problem...I one very thin area, there is some other kind of "grass, weed" overtaking the whole corner. Can anyone identify and recommend how to get rid of it. The pic looks bad I just spread more compost today.
Thanks for any input/advice.